Sustainability Management
Our world struggles to fulfill many societal needs. For a company to grow sustainably, it must tie solutions to societal needs into its business endeavors and contribute to society. The Kyocera Group will seek sustainable development by providing value that can fulfill societal needs so that both society and the Kyocera Group can develop sustainably.
The Management System Underpinning Sustainable Operations
To uphold our Management Rationale and achieve our sustainable development goals (SDGs), the Kyocera Group holds twice-yearly meetings of its Corporate Social Responsibility (CSR) Committee, chaired by our president and attended by executive officers and other top leaders.

Implementing Sustainable Management
The Kyocera Group aims to solve societal needs through business operations while taking in the opinions of many stakeholders.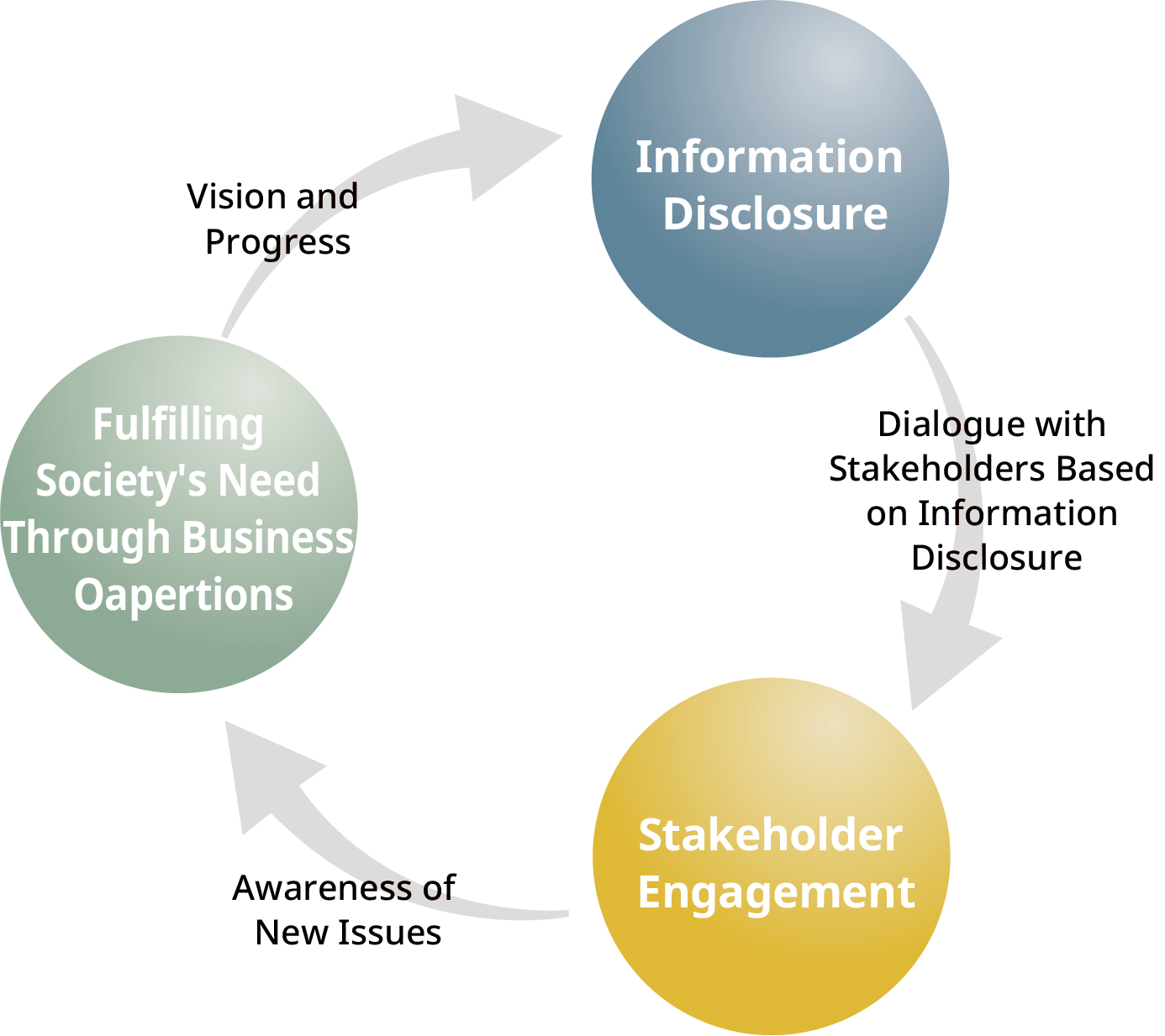 A Business that Meets Societal Needs
The Management Rationale of the Kyocera Group is "To provide opportunities for the material and intellectual growth of all our employees, and through our joint efforts, contribute to the advancement of society and humankind." We believe that upholding our Management Rationale will naturally lead to achieving our SDGs on an international basis, and that our mission is to conduct business in ways that fulfill societal needs.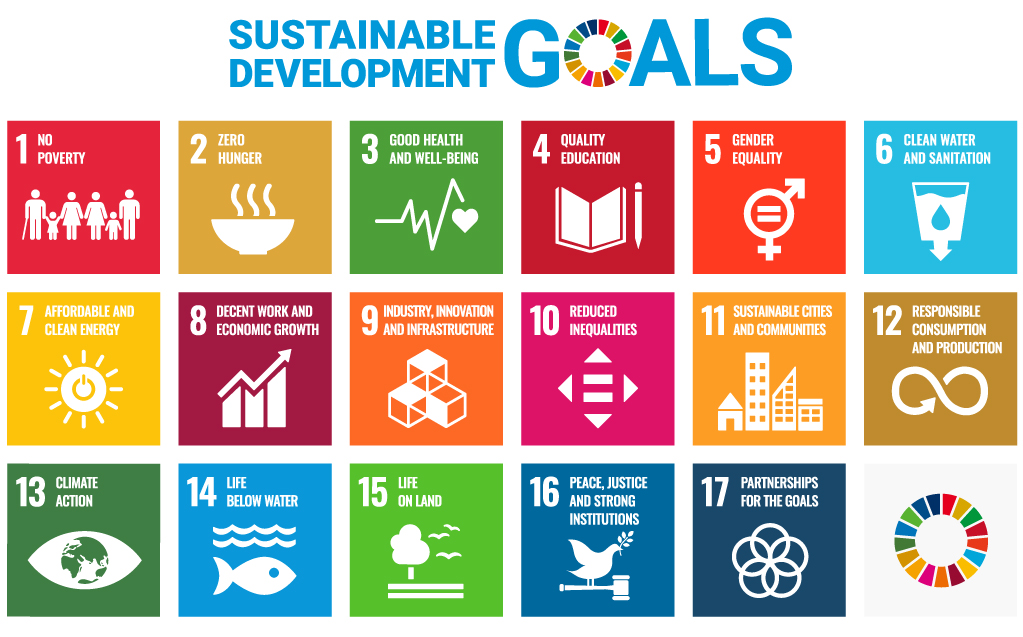 How We Select Initiatives in Sustainable Management
The Kyocera Group starts by considering social conditions, trends in the international community and the external environment surrounding our company, and key social and management priorities identified through stakeholder dialogue. Then the Kyocera Group CSR Committee deliberates and identifies top priorities for the Kyocera Group to address. Important issues to be resolved through business, in particular, are approved by the Kyocera Group Management Committee or the Board of Directors according to the approval criteria. The Kyocera Group aims to enhance its value to society by organizing opportunities to address the selected top issues, concentrating management resources on four priority markets, and strengthening our business development and management foundation to help fulfill societal needs.
Information Disclosure
We continue to disclose information to all stakeholders, including shareholders/investors, in order to deepen their understanding of our sustainability initiatives and goals.
Integrated Report
Starting in FY2020, the Kyocera Group has regularly published an online report of its value creation process and goals to deepen the understanding of all stakeholders.
Sustainability Website
We will continue to keep our stakeholders informed of our latest developments, including current activities and progress.
Stakeholder Engagement
To understand societal needs and fulfill them, we have improved our communication with stakeholders in order to make decisions based on their opinions.
Dialogue with Local Communities
The Kyocera Group (in Japan) exchanges opinions on its CSR efforts by regularly holding the "Kyocera Group CSR Report Meeting" to further spark two-way communication with local communities, which represent key stakeholders. In FY2021, the event was postponed to help prevent the spread of the novel coronavirus.
Dialogue with Business Associates