Environmental Communication
Support of Environmental Education for Children
Kyocera Group "Eco-Lessons"
The Kyocera Group has conducted "Eco-Lessons," a locally rooted social contribution activity, since FY2003, to help children, the next generation of leaders, better understand environmental and energy-related issues and receive an environmentally friendly education at school. Around 130,000 children (as of March 31, 2023) have heard our message about protecting the global environment since we first started this social outreach activity.
In FY2022, Kyocera held 50 lectures total (approximately 1,031 students), which included classes on programming and online classes.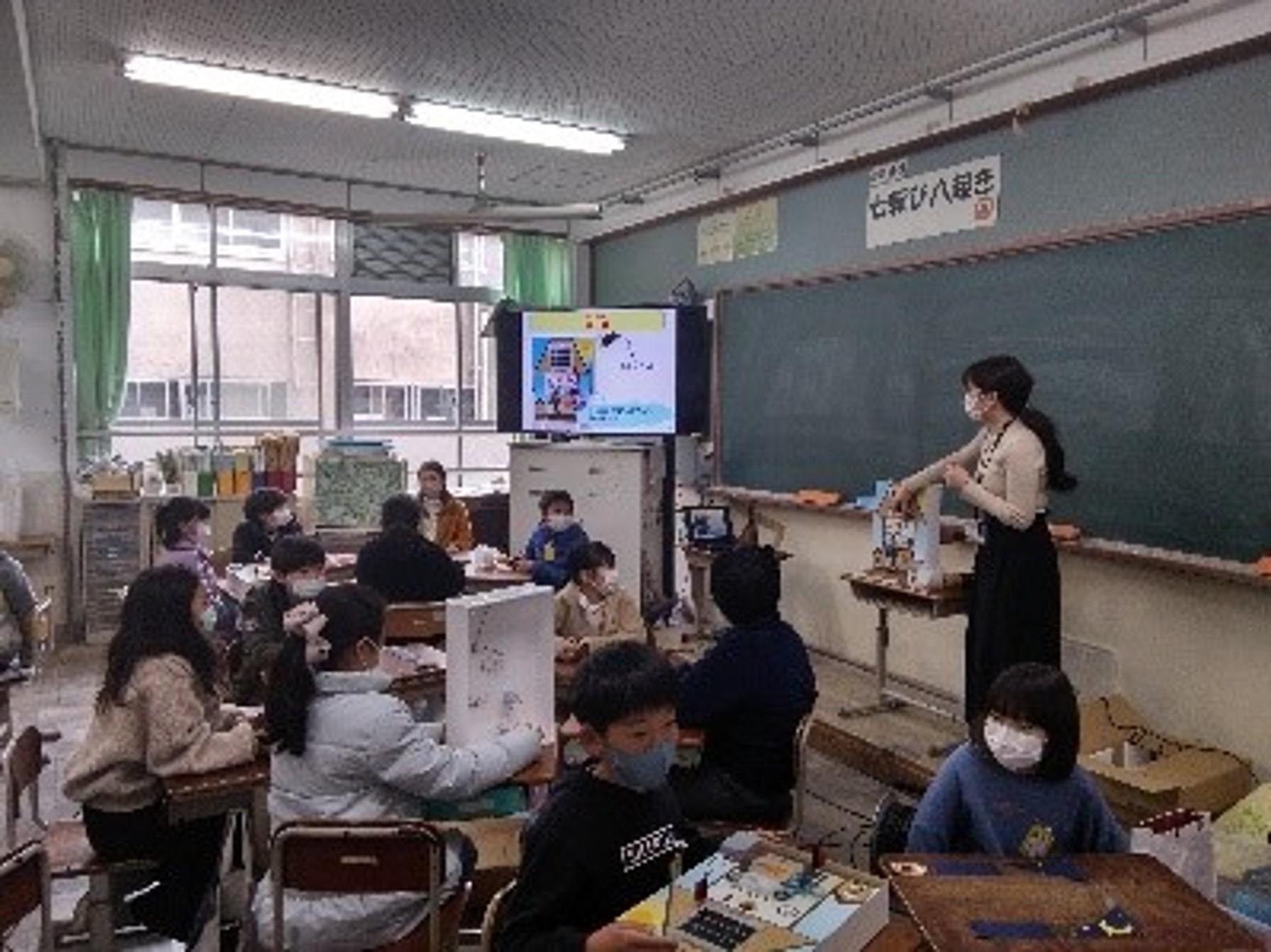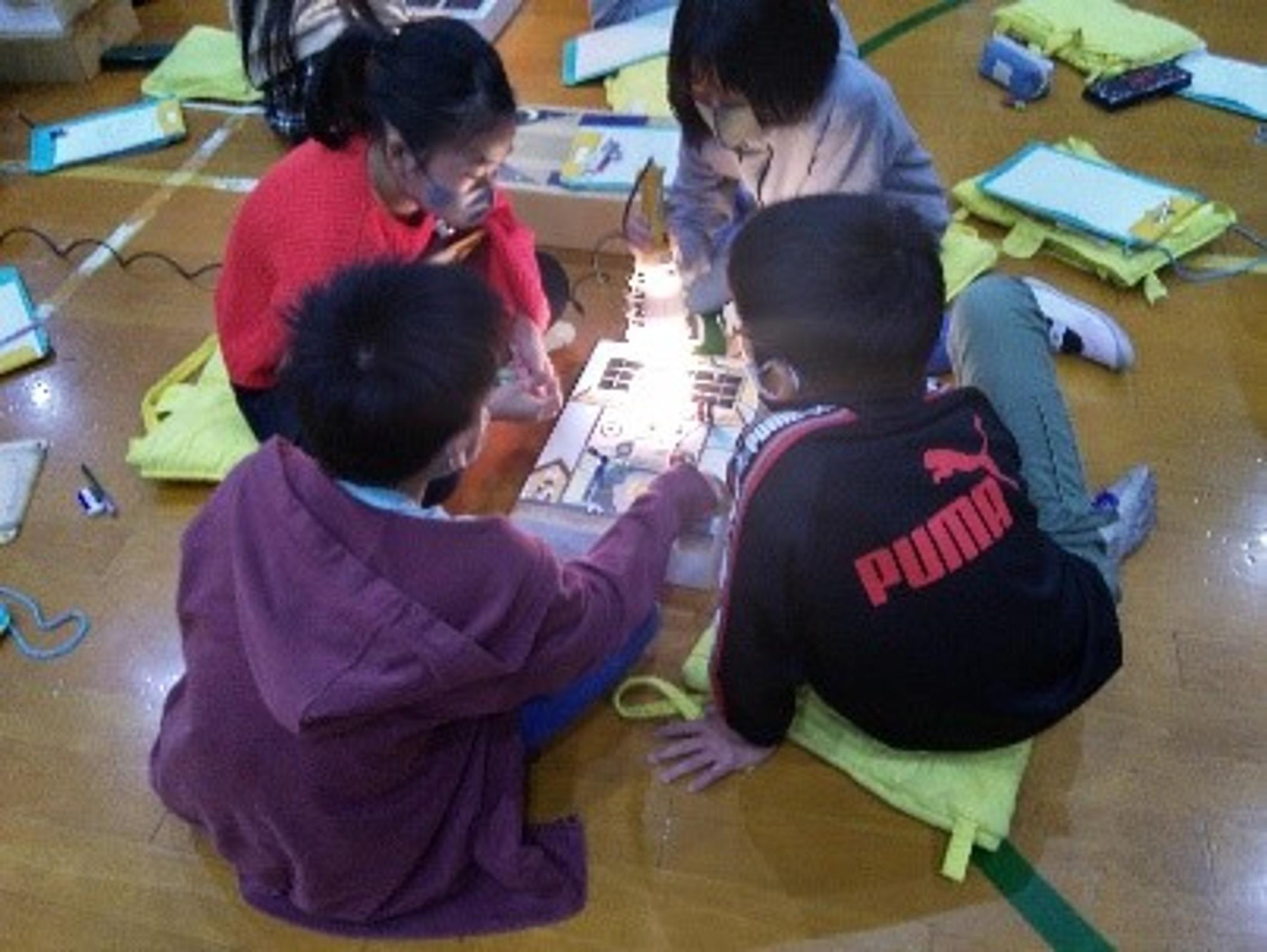 Major Program
Eco-Lessons provided by the Kyocera Group are mainly intended for fourth to sixth grade elementary school students. Each lesson is basically composed of 90 minutes and lecturers are Kyocera employees. When they hold an Eco-Lesson in an elementary school, they use the appropriate space in the school, such as science room, multipurpose room, or gymnasium, to explain solar cells and experiments. It can also be conducted online.
Let's learn about environmental problems
We study environmental problems afflicting the planet and their causes.
Where is electricity used and in what way is it connected with environmental issues?

Let's learn about solar cells
The power generation principle of solar cells and their manufacturing methods are discussed, and at the same time, silicon, raw materials, solar cells and modules are introduced.

Let's use solar cells and storage batteries
Children can experience the power generation of solar cells through experiments using solar cells and storage batteries.

Using electricity more wisely
Children can experience the efficient and waste-free use of electricity stored in storage batteries using sensors and programming.
Get to know more about solar cells
Places where solar cells are playing active roles are introduced. Are solar cells used in the regions where you live? Fun and educational quizzes are provided.

Summary
We review what was learnt in class and at the same time, think of familiar environment conservation activities to undertake in daily life.

Special Science Class to Teach the Mechanism of Electricity
The Osaka Board of Education holds "Special Science Lessons" jointly with corporations in hopes of letting children learn the joy of science through hands-on lessons and enhance their interest in and willingness to learn science. Kyocera Document Solutions Inc. started to participate in this joint educational program in 2009 and so far has held lessons for approximately 5,300 students at 78 elementary schools. Children can feel the joy of working on experiments by hand-copying pictures drawn by themselves. They can also operate copying machines and learn about how products use electricity in our daily lives.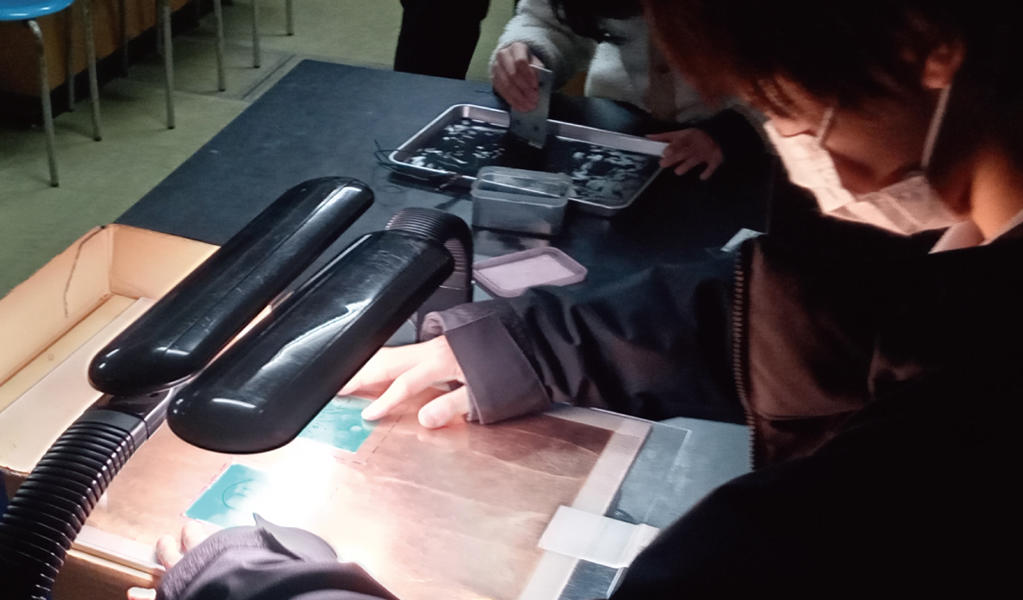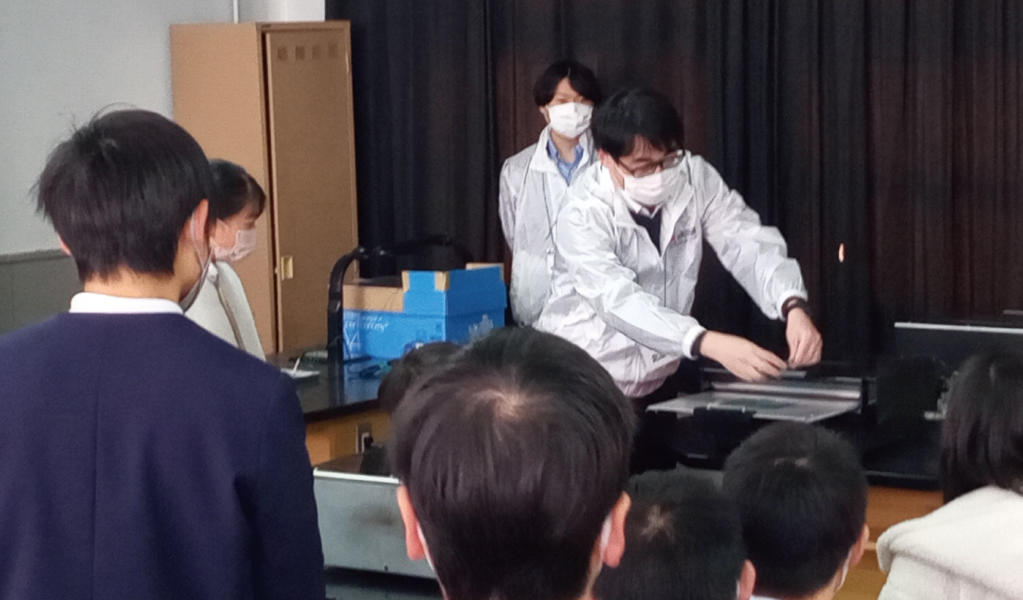 Participating in Environmental Awareness Events
KYOCERA Document Solutions Australia Pty. Ltd. participated in the annual Business Clean-Up Day. We have participated every year since 2003 in this annual event where companies in Australia organize volunteer clean-ups. In the future, we intend to continue to participate in this event to pass a beautiful natural environment on to future generations.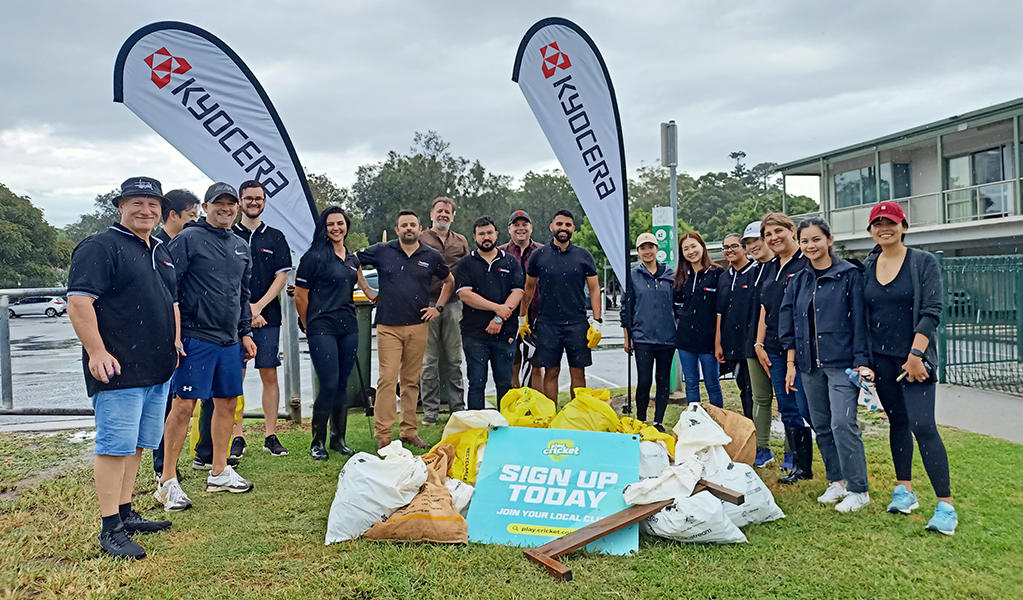 Relevant data
Related pages