Environmentally Friendly Products / Green Procurement
Development of Environmentally Friendly Products
The Kyocera Group aims for every product that it sells to contribute to the betterment of the global environment and endeavors to develop environmentally friendly products.
Kyocera has clearly specified the Concept of Environmental Consciousness to guide our design of environmentally conscious products.
Kyocera also establishes Green Products as those designed to contribute actively to climate change prevention, energy conservation, resource conservation, and the reduction of hazardous substances, and has set up evaluation criteria for each product based on the Concept of Environmental Consciousness.
We will actively expand the development of environmental consciousness efforts so we can continue supplying environmentally friendly products and contribute to the global environment.
Concept of Environmental Consciousness
Kyocera considers the three themes of "Climate Change Prevention and Energy Conservation," "Resource Recycling" and "Environmental Preservation and Safety" as high-priority issues. For each of these, we have established clear guidelines for environmental protection at the product development stage.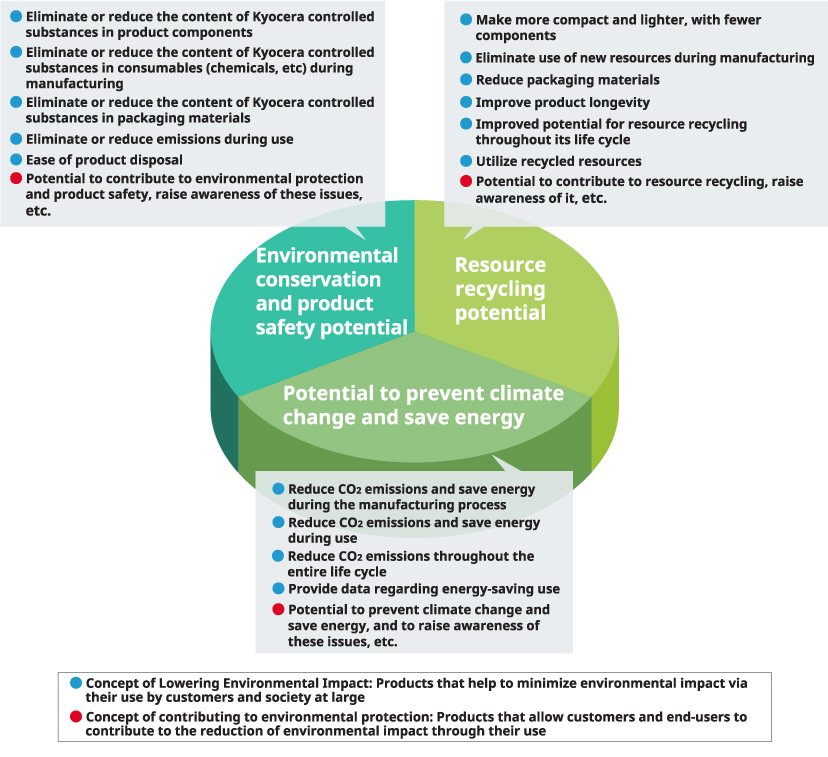 Environmentally Conscious Designs for Printers and Multifunctional Products (MFPs)
Kyocera Document Solutions Inc., which produces and sells printers and multifunctional products (MFPs), conducts environmentally conscious activities in various aspects including longevity design that reduces part replacement or disposal; 3R design that focuses on "reduce," reuse," and "recycling;" and low consumption power design that reduces greenhouse effect gas emission. In the design stage, designs are developed based on the Environmentally Conscious Design Standard from the initial development stage of new products through each of the subsequent development steps. The Environmentally Conscious Design Check Sheet is then used to make sure designs are environmentally conscious during product development. Kyocera Document Solutions Inc. also conducts a life cycle assessment (LCA), which digitalizes the resources, energy, and waste used or discharged for products or services during the stages from the acquisition of resources to manufacturing, transport, use, and disposal/recycling for all products to reduce the environmental burden of our products.
Life Cycle Assessments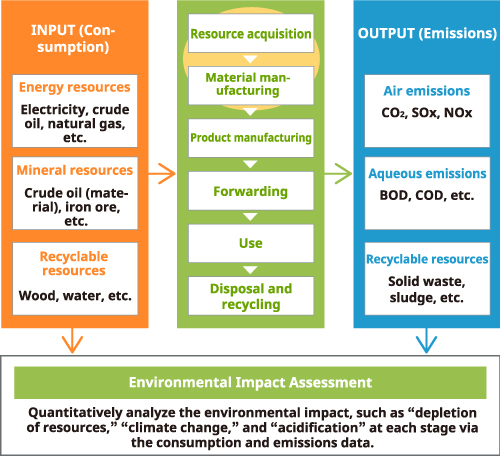 Compliance with Environmental Product Standards
Kyocera Document Solutions Inc. is committed to producing environmentally conscious products and actively acquiring Environmental Labels.
The Environmental Label contains three types as specified by the International Organization for Standardization (ISO), or Type Ⅰ (label for or with which a third party independently conducts product categorization and establishes the judgment criteria and certifies compliance); Type Ⅱ (self-declaration type label for which a company independently established the criteria and holds that its products are made environmentally conscious); and Type Ⅲ (label for which the environmental loads of a product from resource acquisition to disposal are calculated based on the life cycle assessment technique and are disclosed based on quantitative analysis). Kyocera actively promotes acquisition of those certification programs. To be specific, when Kyocera manufactures products, we always attempt to create products that can satisfy the required criteria of major environmental labels (Type Ⅰ), such as Eco Mark, Blue Angel Mark, EPEAT, or International ENEREGY STAR® Program as early as their development stage.
For Eco Leaf environmental label (Type Ⅲ), we manufacture products that have less environmental loads and actively register and disclose environmental information of products.
Environmentally Friendly Products
The Kyocera Group develops environmentally friendly products including fine ceramic products, solar power generation systems, solid-oxide fuel cells (SOFC), and LED lighting.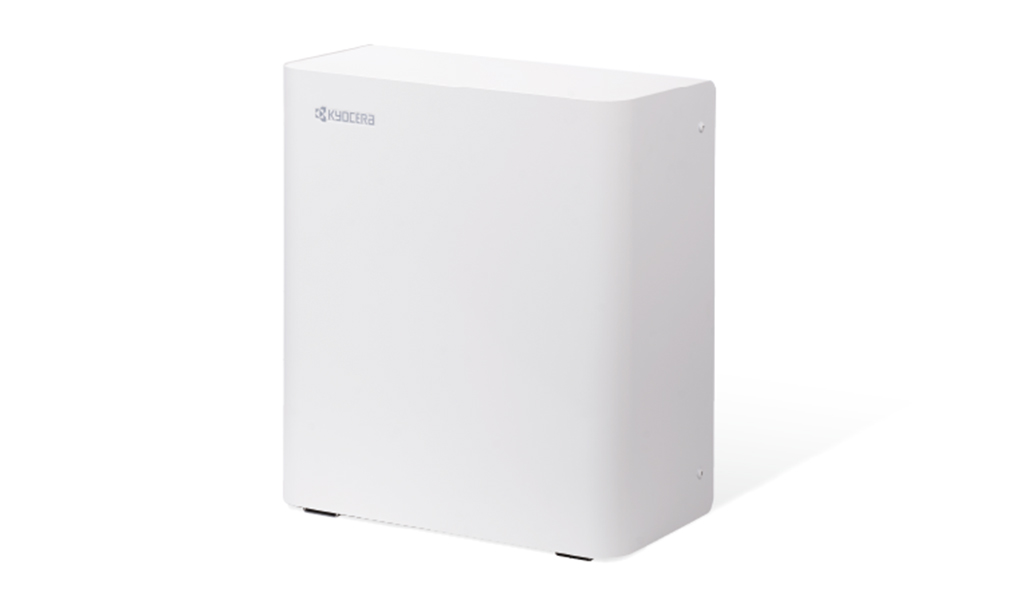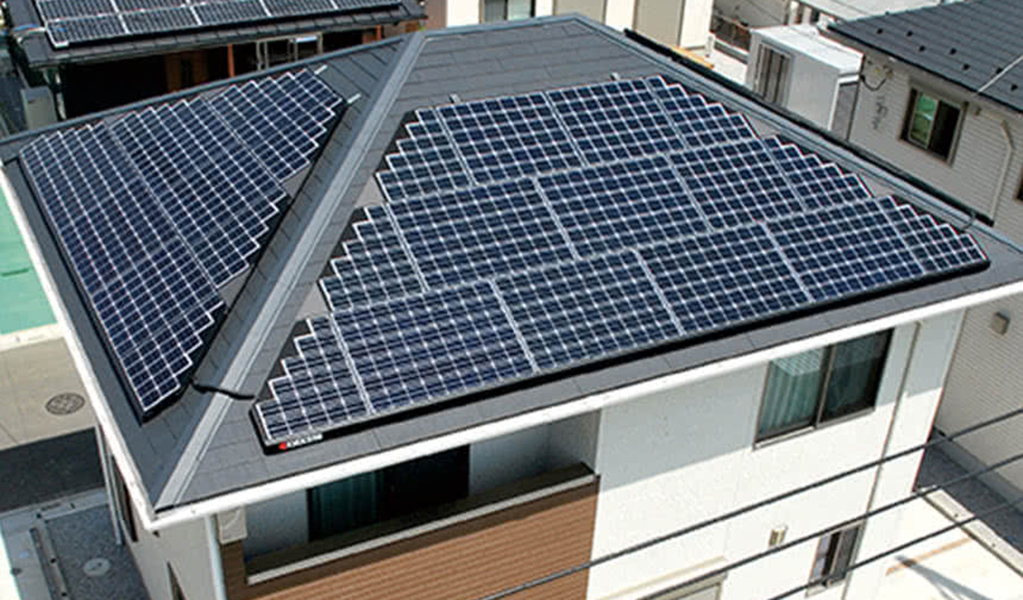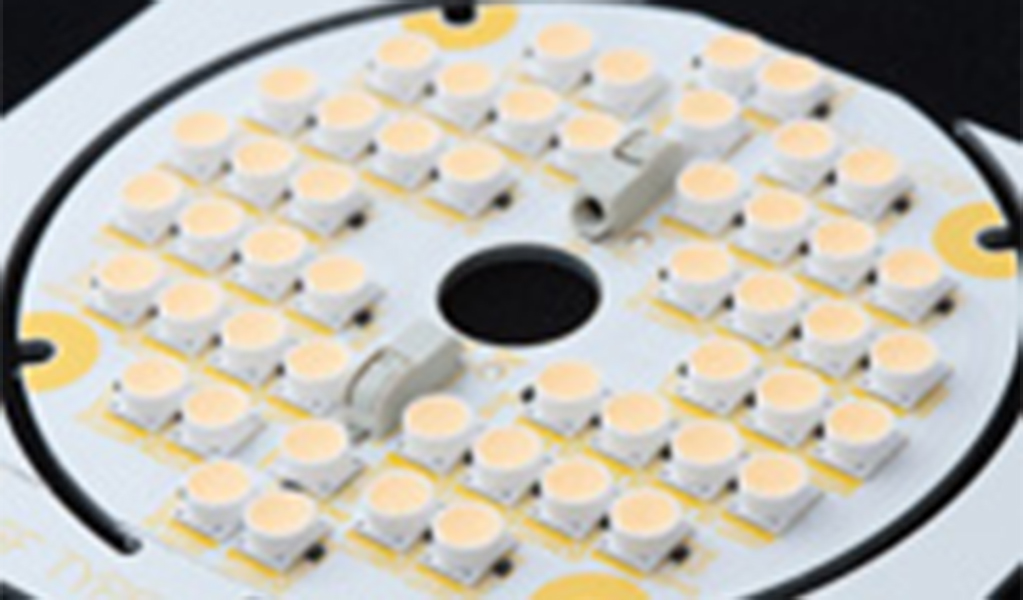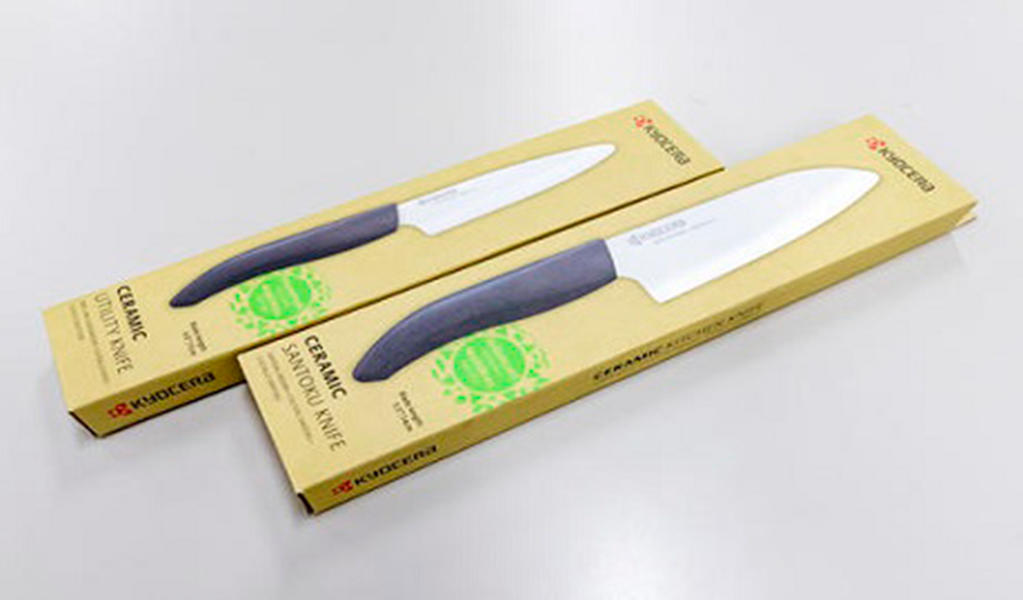 Green Procurement Efforts in Cooperation with Business Partners
Product Response to Environmental Regulation
In order to curb the harmful impact on human health and the prevention of environmental pollution, management of chemical substances or restrictions on their use are being reinforced through regulations in various countries in the world, with major examples including the RoHS Directive*1 or REACH regulations*2. This trend suggests greater demand for the production of products more friendly to the global environment. Europe's RoHS Directive plans to add four phthalates to the list of restricted substances, which currently contain six substances including lead, mercury, cadmium and hexavalent chromium, in July 2019. These phthalates are also restricted under REACH regulations as of July 2020. In addition, due to the revision of the European Waste Framework Directive (WFD Directive) of January 2021, it is necessary to ensure that information on substances of very high concern (SVHC) contained in REACH regulation is communicated. The relevant manufacturing divisions have started to take measures based on the content information collected so far.
Restrictions on the use of specified substances contained in electric and electronic equipment
Regulations on the registration, assessment, permission and control of chemical substances
●Kyocera List of Environmentally Hazardous Substances (Extract)
Classification
Controlled Substance
Chemical Substance (Group)
Prohibited Substances (Rank A)
Prohibited substances that must not be contained in goods procured by Kyocera or used in the manufacturing of procured goods

CFCs (Annex A Group I substances in the Montreal Protocol)
Halons (Annex A Group II substances in the Montreal Protocol)
Other CFCs (Annex B Group I substances in the Montreal Protocol)
Carbon tetrachloride (Annex B Group II substance in the Montreal Protocol)
1.1.1-trichloroethane (Annex B Group III substance in the Montreal Protocol)
Bromochloromethane (Annex C Group III substance in the Montreal Protocol)
Methyl bromide (Annex E substance in the Montreal Protocol)
HBFCs (Annex C Group II substances in the Montreal Protocol)
HCFCs (Annex C Group I substances in the Montreal Protocol)

Prohibited Chemical Substances (Rank B)
Prohibited chemical substances that must not be contained in goods procured by Kyocera
* For some substances in this category, provisions may be made to limit their application

Cadmium and cadmium compounds
Hexavalent chromium compounds
Lead and lead compounds
Mercury and mercury compounds
Trisubstituted organotin compounds (including Bis (tri-n-butyltin) oxide (TBTO), tributyltin (TBT) compounds and triphenyltin (TPT) compounds)
Dibutyltin (DBT) compounds
Dioctyltin (DOT) compounds
Cobalt dichloride
Arsenic and arsenic compounds
Nickel and nickel compounds (Applications where the substance might come into contact with the skin)
Polybrominated biphenyls (PBBs)
Polybrominated diphenyl ethers (PBDEs)
Polychlorinated biphenyls (PCBs)
Polychlorinated naphthalenes (Cl >= 1)
Short chain chlorinated paraffins
Polyvinyl Chloride (PVC)
Asbestos
White phosphorus
Red phosphorus
Azocolourants and azodyes which form certain amines
Radioactive substances
Phthalates

Dibutyl phthalate: DBP
Di (2-ethylhexyl) phthalate: DEHP
Butyl benzyl phthalate: BBP
Diisobutyl phthalate: DIBP

Trichloroethylene
Tetrachloroethylene
Dichloromethane
Dioxins
Tris(2-chloroethyl) phosphate
Formaldehyhde
Dimethyl fumarate (DMF)
Hexabromocyclododecane (HBCDD)
Polycyclic aromatic hydrocarbons (PAHs)
PFOA (Pentadecafluorooctanoic acid)
"Class I Specified Chemical Substances" designated in Article 1 of the Order for Enforcement of the Act on the Evaluation of Chemical Substances and Regulation of Their Manufacture, etc.
"Harmful Substances, etc., Prohibited for Manufacturing, etc." designated in Article 16 of the Order for Enforcement of Industrial Safety and Health Act
Bis(pentabromophenyl) ether (decabromodiphenyl ether; DecaBDE)
2,4,6-tris(tert-butyl)phenol (2,4,6-TTBP)
Pentachlorothiophenol (PCTP)

Controlled Chemical Substances (Rank C)
Since neither an alternative material nor technology has been established, these chemical substances may be used intentionally in items procured by Kyocera, on condition that the status of their use is monitored, and that due consideration is given to recycling and other steps for appropriate management.

Organotin compounds other than bis (tributyltin) oxide (TBTO), tributyltin compounds (TBTs) and triphenyltins (TPTs)
Antimony and antimony compounds
Beryllium and beryllium compounds
Bismuth and bismuth compounds
Selenium and selenium compounds
Thallium and thallium compounds
Brominated flame retardants other than PBBs and PBDEs
Chlorinated flame retardants (CFR)
Fluorinated greenhouse gases
Perchlorates
2,4-Dinitrotoluene
Anthracene oil,anthracene paste, anthracene fraction
Aluminosilicate, refractory ceramic fibres
High temperature coal-tar pitch
Acrylamide
REACH SVHC
Relevant data
Related pages