International Exchanges and Collaboration
Picture Books for Children in Asia
Since 2009, to support international efforts to promote reading, Kyocera Communication Systems Co., Ltd. has joined a program to deliver children's picture books translated into local languages to regions in Asia with lower literacy rates. Picture books were delivered to Laos and Cambodia and used to help local children learn reading and writing skills.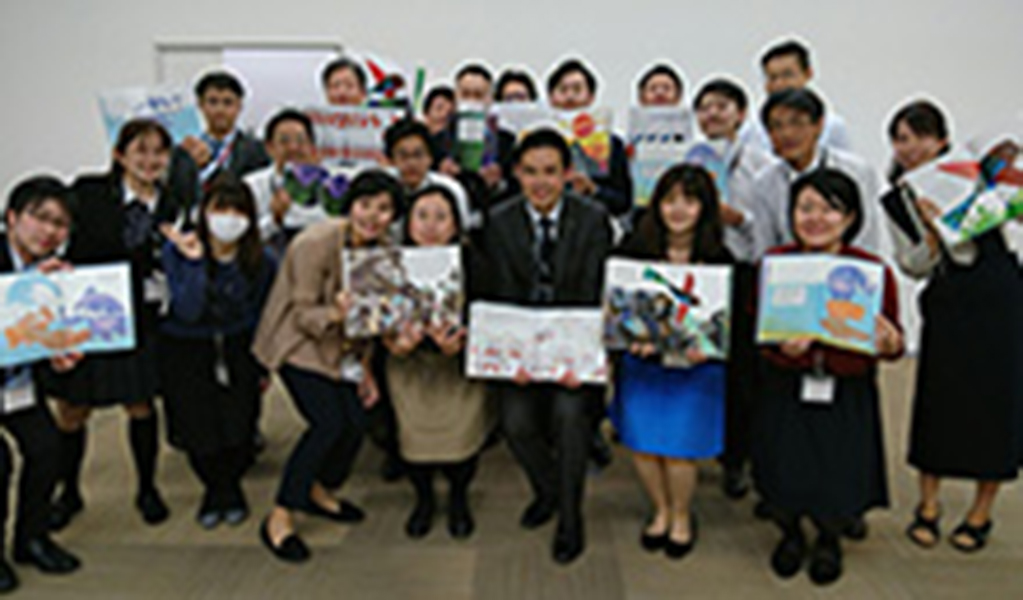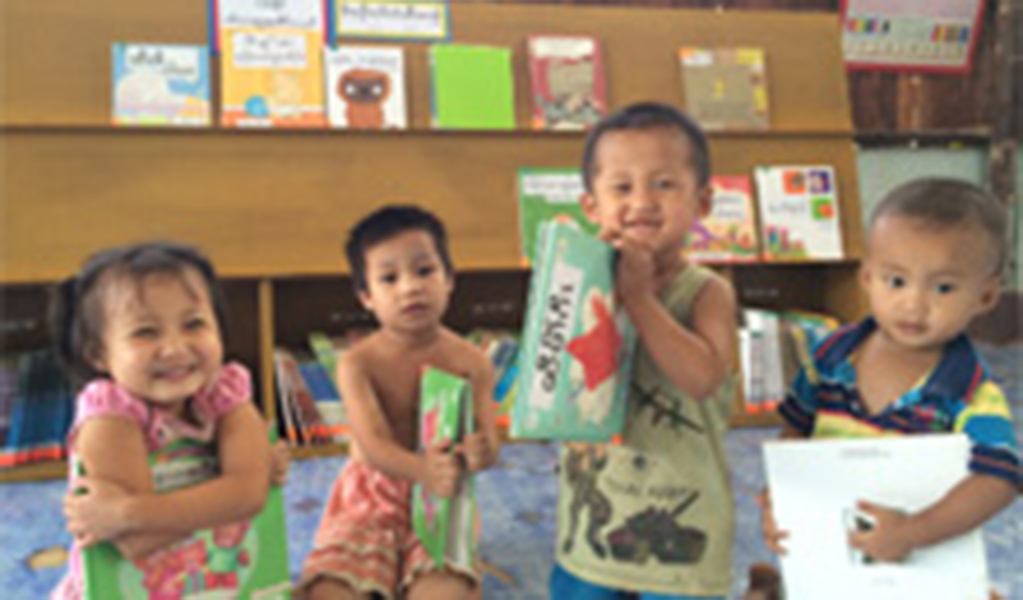 The Inamori-Kyocera Western Development Scholarship
Kyocera and its founder, Kazuo Inamori, set up the Inamori-Kyocera Western Development Scholarship Fund in 2001 to assist economically disadvantaged university students in China's western provinces who show both outstanding academic achievement and high moral character. The fund fosters individuals who will aid regional development through science and technology. Scholarships are granted at 12 universities each year, with about 200 students as scholarship recipients. More than 5,000 in total received the scholarship recipients to date.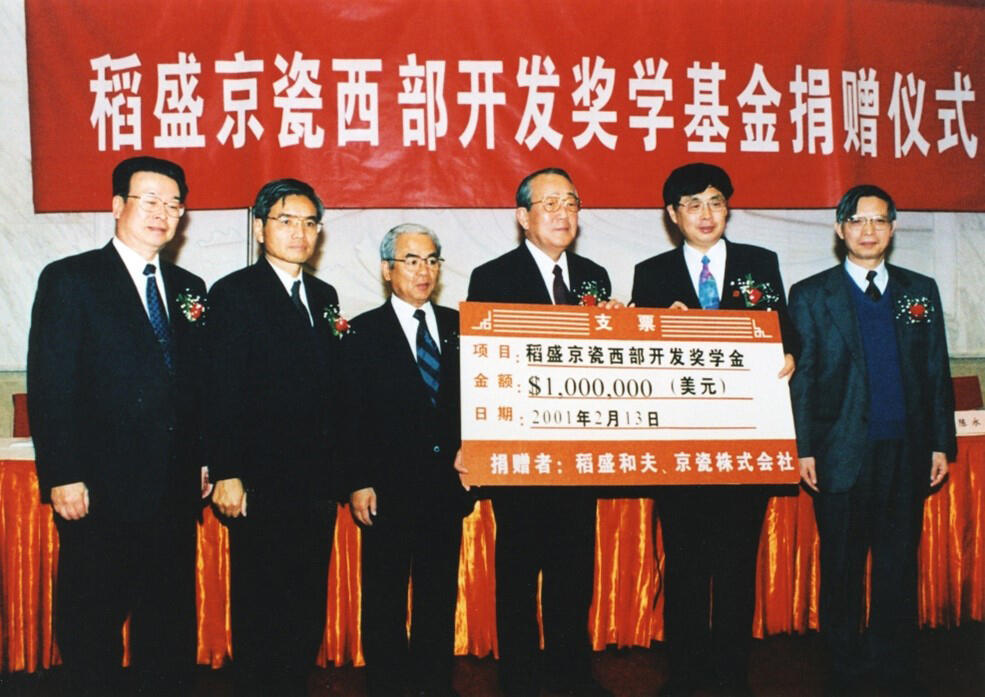 Providing Scholarships to Japanese Language Students
Kyocera International, Inc. (U.S.A.) has provided Kyocera Japanese Scholarships to accomplished students who learn Japanese at San Diego State University for over 30 years since 1983 in hopes of deepening the relationship between Japan and USA.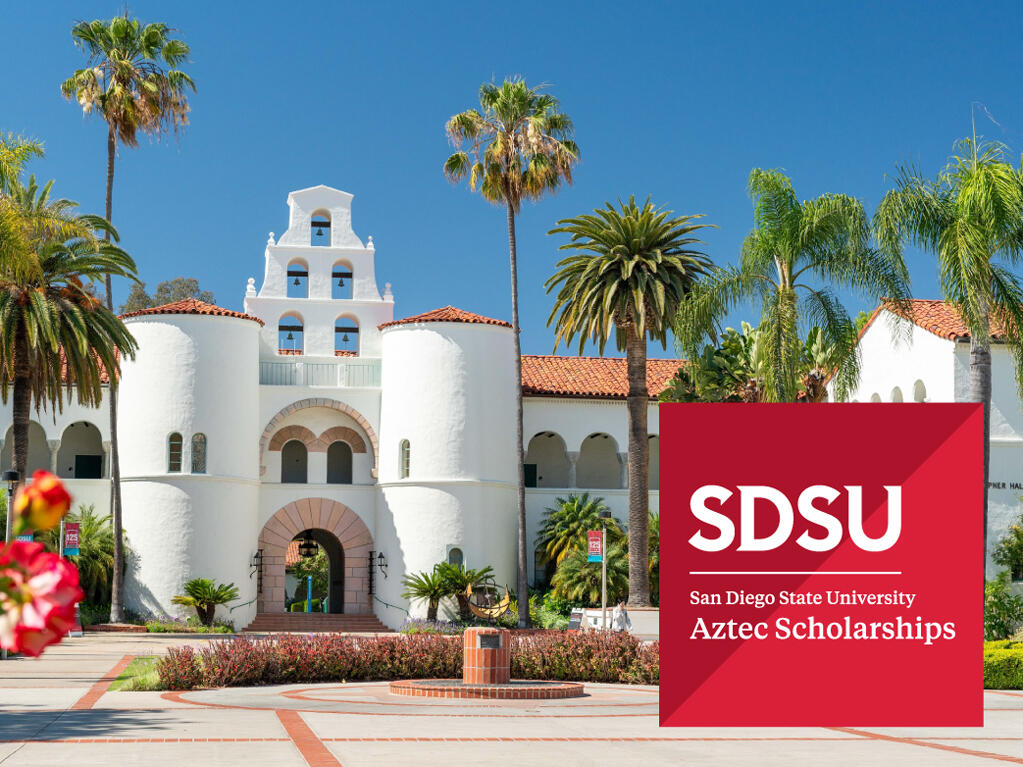 Vietnam Cultural Exchange Tour Delegation Was Invited to Japan
This event started in 2016 in hopes of providing children with the experience of visiting a foreign culture and thus being able to serve as a bridge of friendship between Japan and Vietnam in the future. Children publicly selected from Hanoi, Hung Yen Province, and Hai Phong visited Japan and stayed at Japanese homes to experience Japanese culture and learn about Japan.
Support for Overseas Study
Since 2013, the Japanese Ministry of Education, Culture, Sports, Science and Technology has implemented "TOBITATE! NEXT JAPAN" - a public-private overseas study program aimed at nurturing human resources with a global perspective to succeed in the modern world. Kyocera supports this program, hoping that the ambitious and talented young people will be able to contribute positively to society in the future.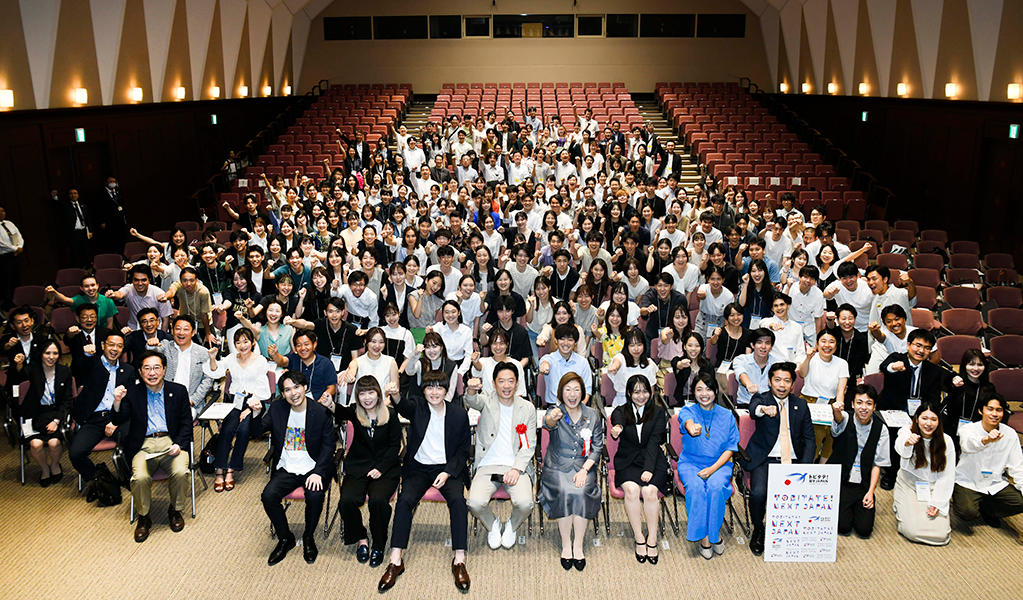 Support for Vietnam Maritime University Students
To contribute to the local community, Kyocera Document Technology Vietnam Co., Ltd. started offering scholarships to Vietnam Maritime University students in 2013. Kyocera Document Technology Vietnam Co., Ltd. is located near Hai Phong, home of the prestigious Vietnam Maritime University, which excels in ship- and ocean-related engineering. These scholarships are used to cover the academic fees and living expenses of the recipients.