Conservation of Biodiversity
Human society consists of various blessings from nature. On the other hand, forests equivalent to one fifth of Japan's land area are lost from the world every year. It is also said that the effect of human activities over the last several hundreds of years has caused the extinction rate of species to be accelerated by 1,000 times. In these ways, circumstances surrounding biodiversity have become extremely serious.
In regards to the Kyocera Group's business activities, while we are benefitting from the ecological system in the form of raw materials, its output has no small effect on biodiversity. The Kyocera Group establishes working policies relating to the conservation of biodiversity on activities such as the reduction of destructive effects on the natural environment and on the ecological system, active promotion of greenification at Group facilities, and participation in and support of social contribution activities.
Activities Related to Biodiversity Conservation
Promoting Kyocera Forestation Activities
The Kyocera Group conducts activities to help factory compounds and local forests regain rich greenery to contribute to various environmental issues, such as preventing climate change and preserving biodiversity, contributing to local community development, and enhancing employees' environmental awareness. These activities mainly include thinning and undergrowth cutting together with residents.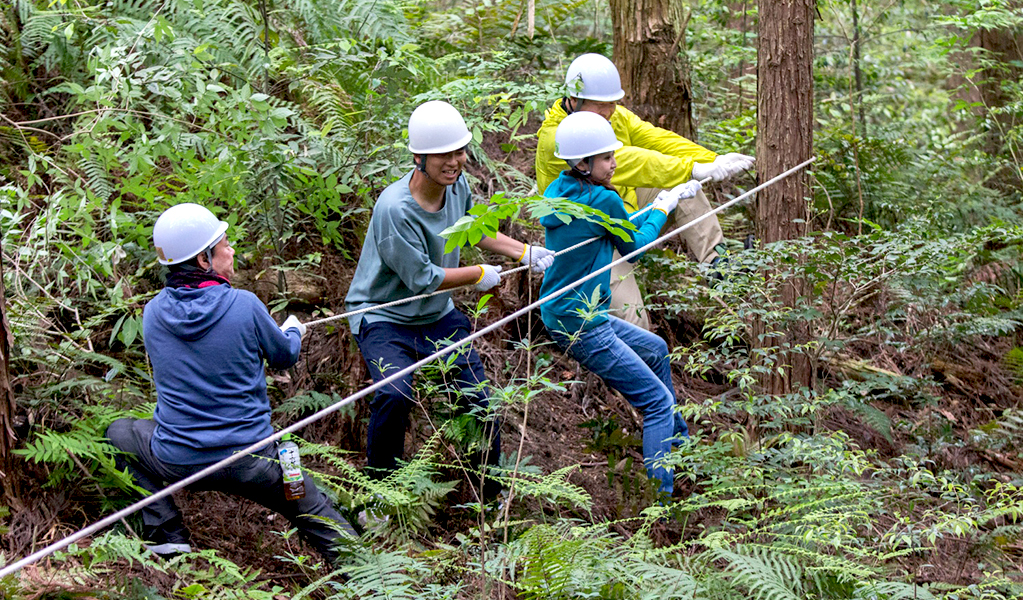 We are implementing a five-year plan at Kyocera's Kyoto Ayabe Plant to develop and properly manage its green spaces. In FY2021, the first year of the project, we are conducting weeding, carrying out a vegetation survey, and clearing land to construct a new promenade. We are also planning to raise chestnut seedlings under the Ayabe municipal authorities' supervision so that the site can also support Tanba Chestnut production, a local brand.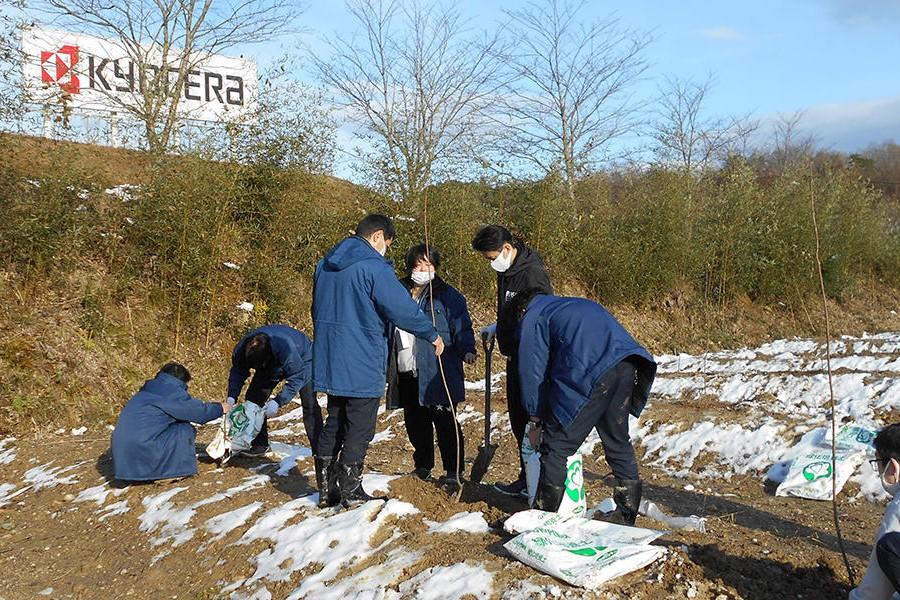 Activities
Place of activity
Start of activity
Okaya City, Nagano Prefecture
Minatozaisan area (about 80,000 m2)
October 2011
Higashi-Omi City, Shiga Prefecture
Forest owned by the Shiga Gamo Plant (about 20,000 m2)
June 2008
Ayabe City, Kyoto Prefecture
Forest owned by the Kyoto Ayabe Plant (about 1,000 m2)
April 2020
Kyotanabe City, Kyoto Prefecture
Mt. Kannabi (about 880,000 m2)
November 2012
Satsumasendai City, Kagoshima Prefecture
Forest owned by the Kagoshima Sendai Plant (about 3,000 m2)
April 2011
Development of Biotope (nurturing of fireflies)
nurturing of fireflies
The Kagoshima Kokubu Plant started a biotope in November 2009 to maintain the local ecosystem inside the compound. The Plant also raises fireflies in this biotope. With the help of local firefly specialists, the Plant staff improves the natural environment around a pond in the plant compound to create an environment easier for fireflies to live. Thanks to their effort, adult fireflies fly around the plant compound every year. Plant employees are encouraged to be more conscious of environmental protection through this activity.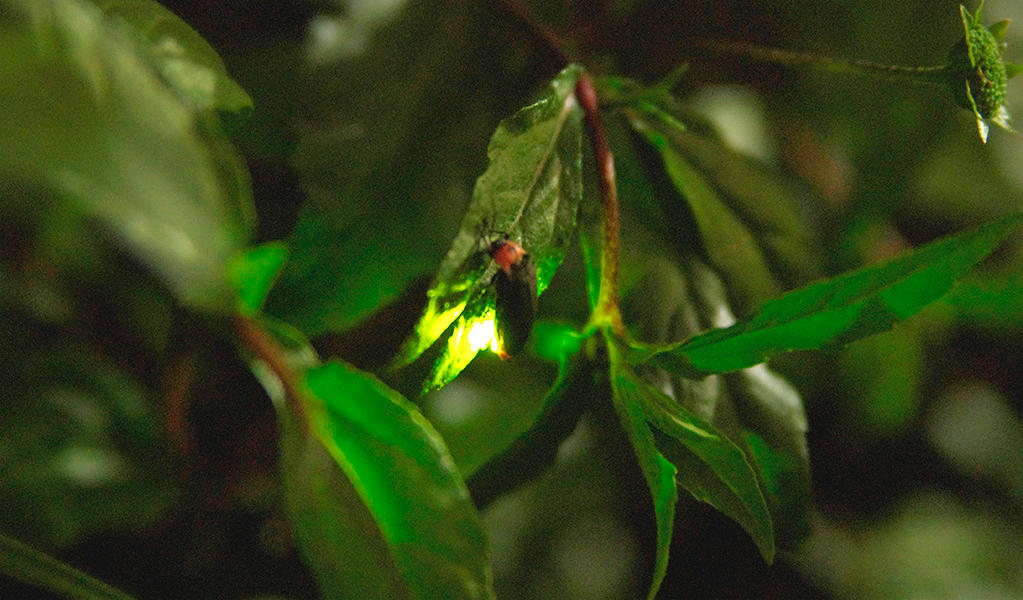 Rearing Lake Biwa Freshwater Fish
We have built a pond roughly 1/5,000 the size of Lake Biwa at our Shiga Yasu Plant that recreates the ecological environment of Lake Biwa in Shiga Prefecture, Japan. We are rearing rare Lake Biwa freshwater fish at the lake, such as willow gudgeon, char, and bitterling. We are also making effective use of existing green spaces at the plant, mainly consisting of evergreen woodland, by separating the area into four zones: a space offering various opportunities to enjoy the waterside environment, a place where people from the local community can experience the natural environment, the main pathways of the Yasu Plant's ecological network, and a space where people can learn how easy it is to grow more flowers and indigenous vegetation. In this way, we are boosting our employees' environmental awareness.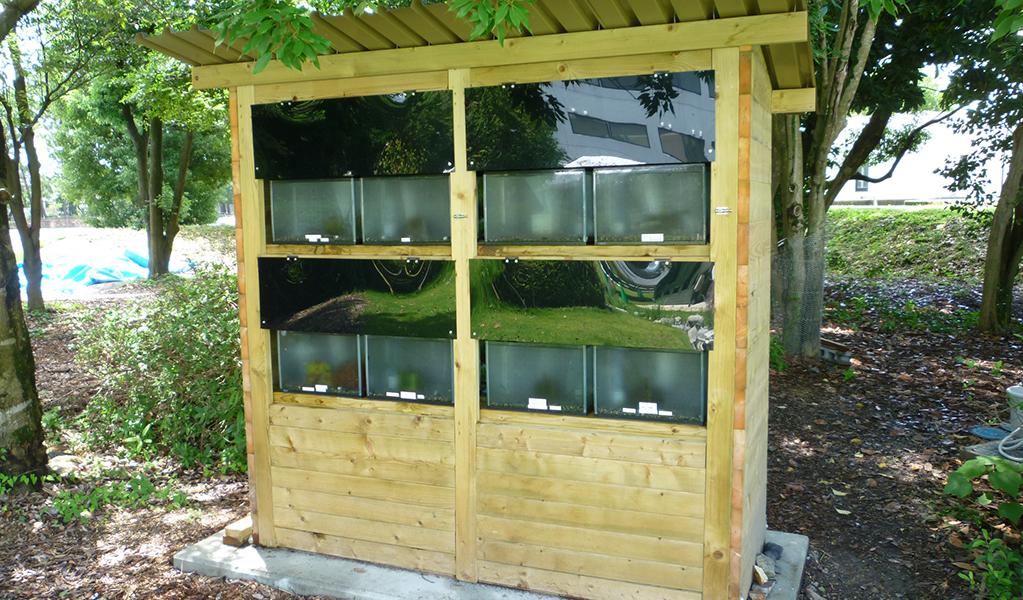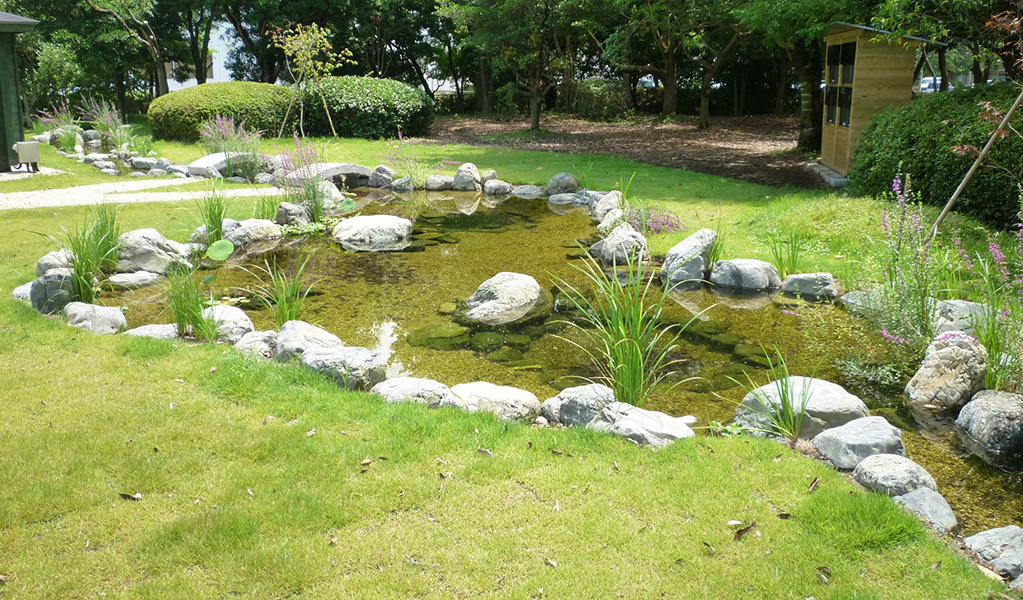 Protection of endangered species
The Mie Tamaki Plant of Kyocera Document Solutions Co., Ltd. has concluded an agreement with the "Sugashi Arita Sada-oki Environmental Conservation Society," an environmental conservation group, concerning the conservation and restoration of Satochi-satoyama areas, and is carrying out biotope restoration activities. As a result of activities such as weeding and thinning of rice paddies, planting greenery, and maintaining waterways, the inhabitation of rare animals and plants has been confirmed. In the future, along with the restoration of the biotope, we are promoting the construction of sidewalks with lumber built in the wetlands so that children can learn safely and environmental awareness.