Protection of Intellectual Property
Basic Policy
The Kyocera Group's basic policy is to protect the results of its R&D efforts with intellectual property, to use the intellectual property to expand its business, and to respect the intellectual property of others.
Intellectual Property Management System
Kyocera has established "Intellectual Property Management Guidelines" and assigned liaison officers to our main sites in order that Kyocera smoothly obtain, maintain intellectual property, and conduct licensing negotiation relating to our intellectual property. Working closely with our Intellectual Property Division, we are thrived to further protect and utilize our intellectual property for our business.
Kyocera also regularly holds "Global Partner Meeting" between intellectual property personals of Kyocera Group and patent firms supporting us in U.S.A., Europe, China, and Japan (the Meeting is currently suspended due to COVID-19). In the Meeting, we use specific case examples to discuss a wide range of issues from know-how for patent acquisition to the sharing of intellectual property strategies, and to promote further improvement of the Guidelines and our information sharing system.
Kyocera has also established "Global Five-regional Legal and IP System" to proactively utilize the intellectual property of Kyocera Group and to manage intellectual property risks around the world. Under this System, we divide the world into five regions (Americas, Europe, China, Asia Pacific, Japan and South Korea) and work to coordinate and share information among Kyocera Group companies in each region.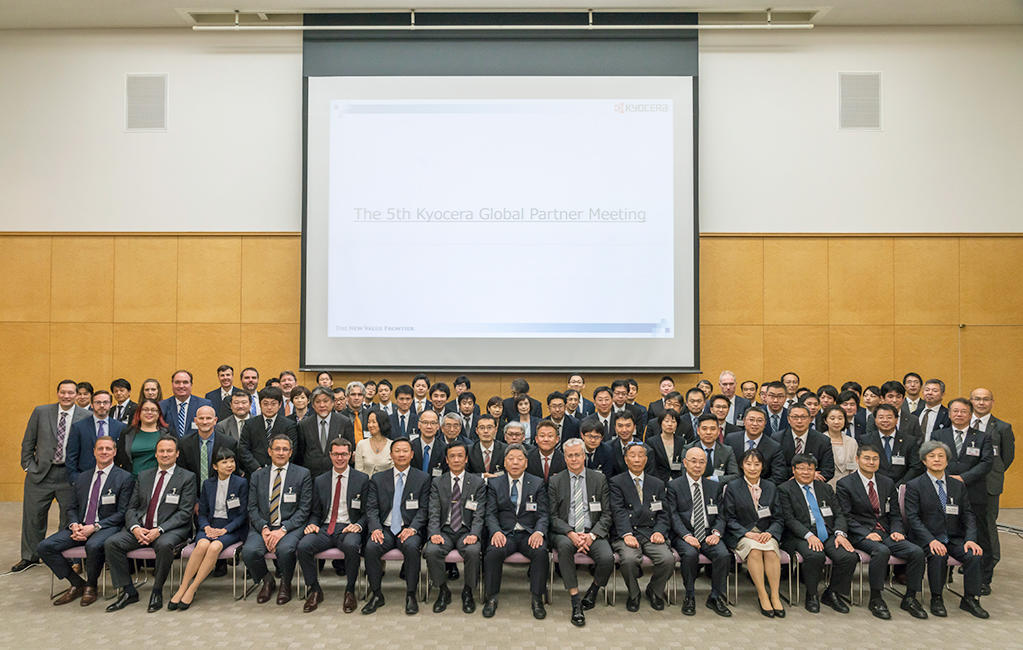 The Number of Kyocera Patents
In order to maintain our technological ability to propose solutions to diversified markets, we are developing diversified management strategies while obtaining patents in Japan and overseas for various fields.
The Kyocera Group is working to strengthen its intellectual property, with the number of patents held in Japan and overseas increasing year by year.
【Calculation conditions for graph】
The total number of patents owned by the Kyocera Group as of the end of December every year except for 2021 (registered/examination /application pending).
The figures for companies in the Kyocera Group as of the end of August 2021
are calculated on the assumption that they were part of the Kyocera Group from 2017.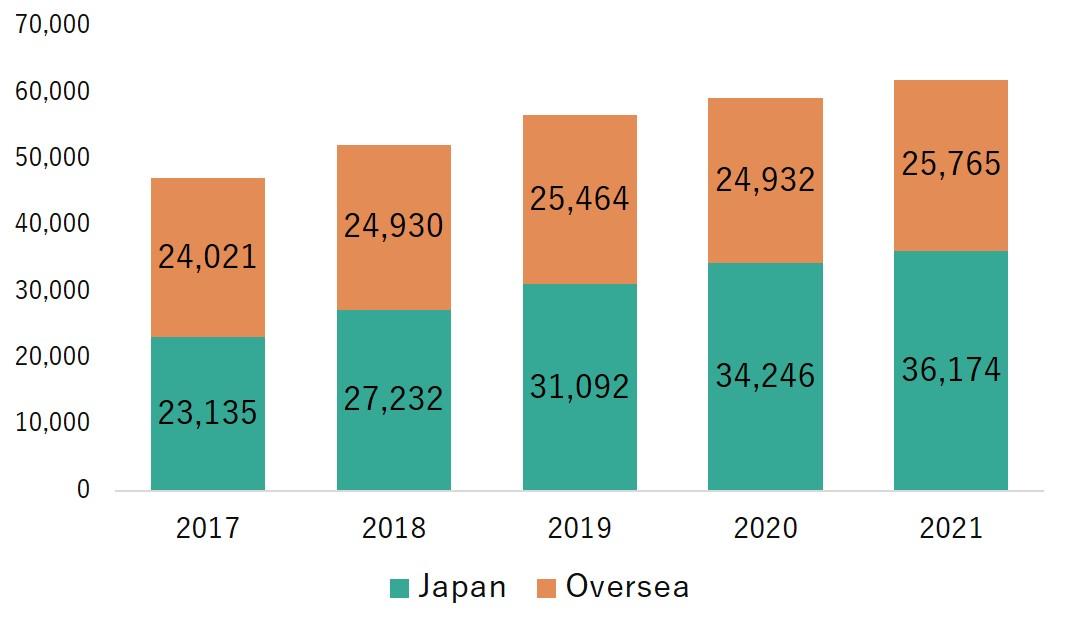 Use of Intellectual Property
The Kyocera Group is actively promoting the use of intellectual property, and has established the Kyocera Group Intellectual Property Site as part of this effort. This site briefly introduces some of Kyocera's proprietary technologies and strives to create business opportunities with interested companies. In some cases, it has actually developed into collaboration.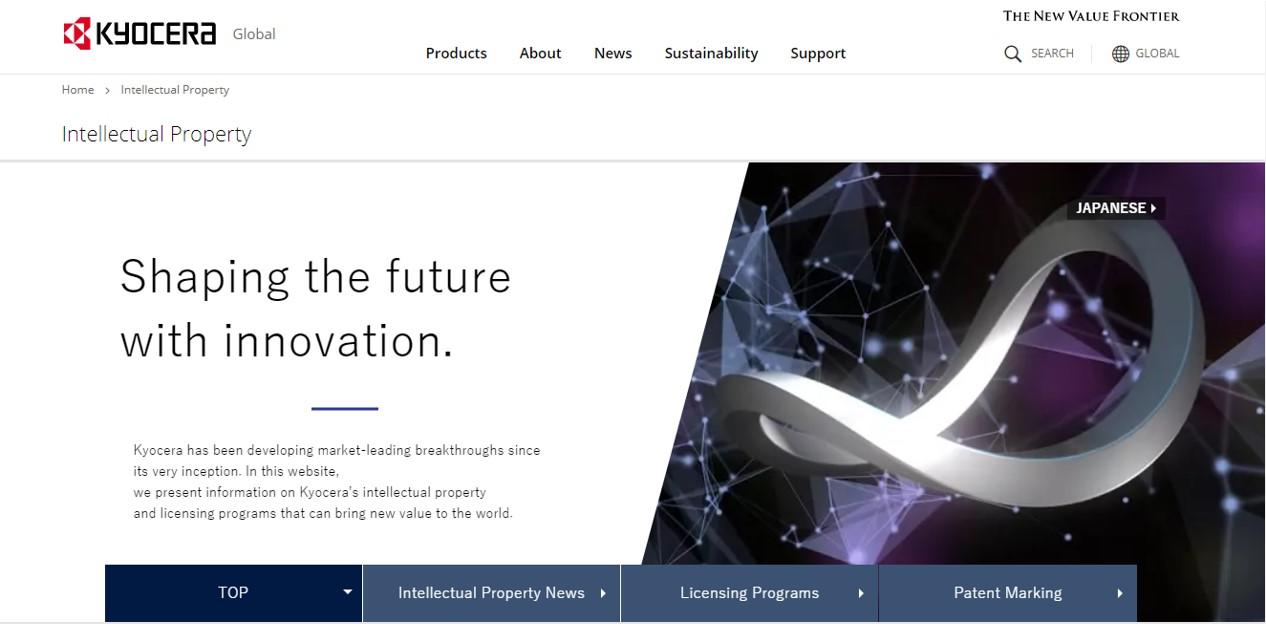 Measures against counterfeit products
The Kyocera Group is implementing diverse measures in various countries around the world to protect customers from the harm caused by counterfeit products, and to enable product use with peace of mind. Kyocera monitors mail order web sites and distribution sites around the world looking for counterfeit products. Vendors selling counterfeit products are given warning or are reported to authorities and are asked to pledge they will no longer handle the products. They are requested to destroy stocks and reveal the names of their suppliers. Kyocera also uses hologram seals to distinguish between genuine and counterfeit products for some products, such as toner containers, making it easier to determine whether a product is authentic.

Intellectual property protection activities by the Kyocera Group