Human Resource Development
The Kyocera Group maintains a fundamental management rationale to provide opportunities for the material and intellectual growth of all our employees, and through our joint efforts, contribute to the advancement of society and humankind.
The continued growth and development of Kyocera Corporation is vital to achieve the aims of this rationale. We believe that enabling our employees to maximize their innate potential is an essential element of this process.
The Kyocera Group is constantly working to create a range of innovative human resource initiatives based on its human resources rationale. Through these initiatives, we aim to create a workplace environment where all employees can feel pride in the company and satisfaction in their work. We aim to create a workplace culture where everyone can share their joy and challenges, and contribute to the achievement of our management rationale. Kyocera is committed to promoting human resource development and diversity, as well as ensuring a safe and healthy work environment.
Systems for the Cultivation of Human Resources
Kyocera Group regards human resources as human "assets" and supports activities enabling employees to raise awareness of personal development and their contributions in the workplace. In particular, as personal development can be achieved to great extent through work, Kyocera is striving to create a workplace environment that enables each employee to work cheerfully and energetically, and draws out natural talents to the maximum extent. Kyocera provides comprehensive support for employee growth and development using the following systems:
Structure of the Human Resource Development System
One-to-One Guidance System
Kyocera has established a One-to-One Guidance System to support the growth of new employees. Under this system, a guidance manager is assigned to each new employee. Guidance managers undertake close communication with new employees, including periodic interviews and provide fine-tuned guidance. Follow-up interviews are also provided by human resource divisions. New employees therefore enjoy a system that gives them advice from various viewpoints.
Interviewing System
| | |
| --- | --- |
| STEP System | Based on the idea that employees grow steadily step-by-step as if they go up the stairs and move to the next level, Kyocera established the STEP system for new employees up to the fifth year of employment to support the growth of younger employees. When there are regular opportunities for communication between subordinates and supervising employees, young employees are encouraged to talk about their thoughts and ideas with their supervisors, and the supervisors listen to them and share their thoughts. This creates a feeling of oneness among all employees, which then helps support the growth of young employees. |
| Follow-up Interviews and 4th Year Milestone Interviews | Follow-up Interviews and 4th Year Milestone Interviews are held in the second and fourth years of employment, respectively. These interviews are valuable opportunities for employees to meet with human resource supervisors. Young employees look back on their career so far, allowing them to receive career-building advice from a human resource supervisor to facilitate their continued growth and development. |
Step Up System
In their fourth year of employment, employees can take advantage of the Step Up System. This system allows employees to transition from a work style based on completing allocated tasks to a work style where they can take the initiative in developing their skills to enhance their work performance. The Step Up System helps employees to see the gap between their current work performance and their ideal work performance, allowing them to identify challenges along the way. Employees can then work on resolving those issues as part of their regular duties, and the Step Up System provides the opportunity to report the results of their efforts to the senior management of their Group.
Skill Development Support System for Engineers
Kyocera has an Engineer Ability Development & Support System to help engineers enhance their credentials independently. This system clarifies the level of roles expected of each engineer and allows engineers to quantitatively understand the skills necessary for their roles. This system improves the engineering capabilities of the organization as a whole.
Challenge System
Kyocera also has another system for human resource development, the Challenge System. It allows the sharing of employee work targets with supervisors and improves employee capabilities through interviews with supervisors. This helps employees understand their roles and encourages them to work proactively on their job and skill development. It also aims to create a working environment where every employee can work actively and brightly. Supervisors, by heeding subordinate feedback, endeavor to improve the ability of the organization to reach goals and succeed in business.
Internal Placement Application System
Kyocera's Internal Placement Application System was established to provide employees with information on divisions that need personnel immediately, for example, due to the start of a new project or expansion of an existing business. Since this system provides employees with various opportunities that allow them to experience different positions at their own will, it serves as an effective means of support for employee career improvement. The optimal assignment of personnel is also another important goal for the company.
Human Resource Education
The Kyocera Group provides human resource education aimed at improving both theoretical and practical aspects of education, understanding and practice of the Kyocera Philosophy and mastering of the specialized knowledge and skills necessary to execute work. Kyocera thus endeavors to optimize human resources who can help us achieve the Management Rationale by providing a variety of education programs based on the systems shown below whose compositions reflect their respective objectives.
Human Resource Education System
Education Results in FY2020
Kyocera Philosophy Education
Management Education
Technical Training
Global Education
No. of Course Participants
1,320
4,036
4,540
47
Average Annual Training
Days Per Employee
1 day
1.5 day
1.5 day
60 day
Kyocera Philosophy Education
The Kyocera Group is expanding Kyocera Philosophy Education on a global basis in accordance with the policy of the Group-Wide Philosophy Committee. In Japan, we have both individualized programs carried out by each division, site, or Group company based on their own respective business conditions, as well as company-wide programs that support each of these programs. The individual programs conducted by each division, site, or Group company are mainly focused on Philosophy diffusion activities from the viewpoint of the frontline employees. The company-wide program is set to a standard study theme to create a sense of Group unity and to help train up employees capable of contributing to company management.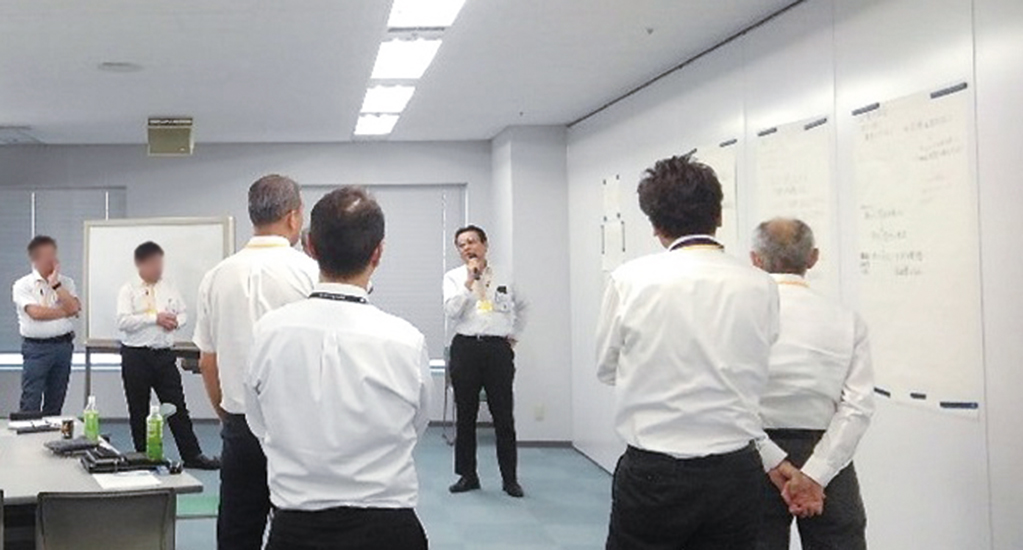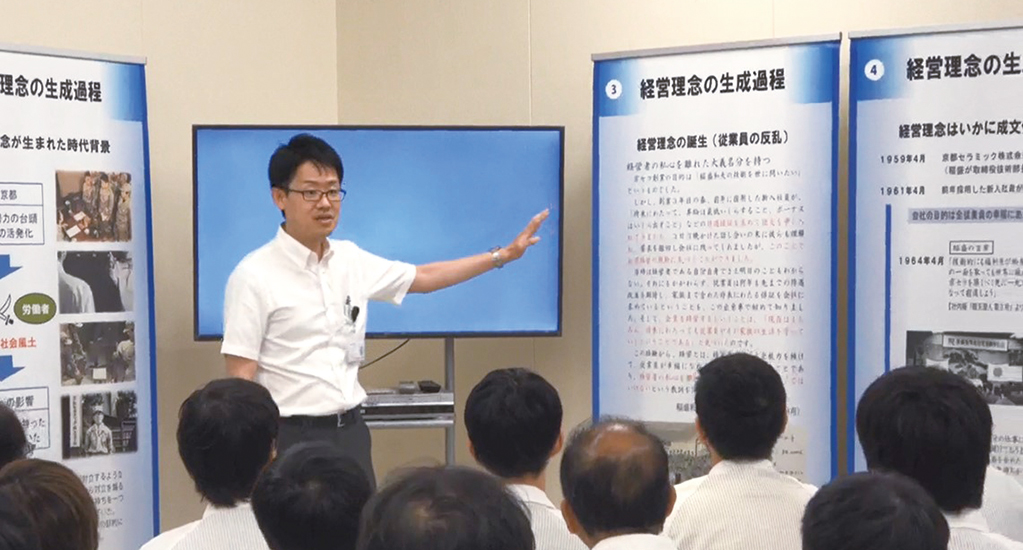 Management Education
Kyocera provides training to supervisors — the leaders of the organization — to develop executives with advanced management capabilities. In addition, Kyocera aims to improve employees' management capabilities by providing the training to employees necessary in each stage of their career development, from the time of entry into the company to mid-level and executive positions, so that they can learn the skills and knowledge required to fulfill their task on a step-by-step basis.
Technical Training
It is Kyocera's goal to develop human resources with a wide range of basic knowledge and advanced expert knowledge in all divisions, including engineering, R&D, manufacturing, quality assurance, sales, and management. Specific training programs include Basic Technical Training and New Employee Sales Training for first year employees, Specialized Technical Training mainly for young engineers, and Mid-Level Engineer Training for mastery of technical management. The training curriculum covers a wide range, such as materials technology, design skills, manufacturing technology, production technology, management skills, and quality control. Kyocera employees can take the training necessary for their assignment under this training system.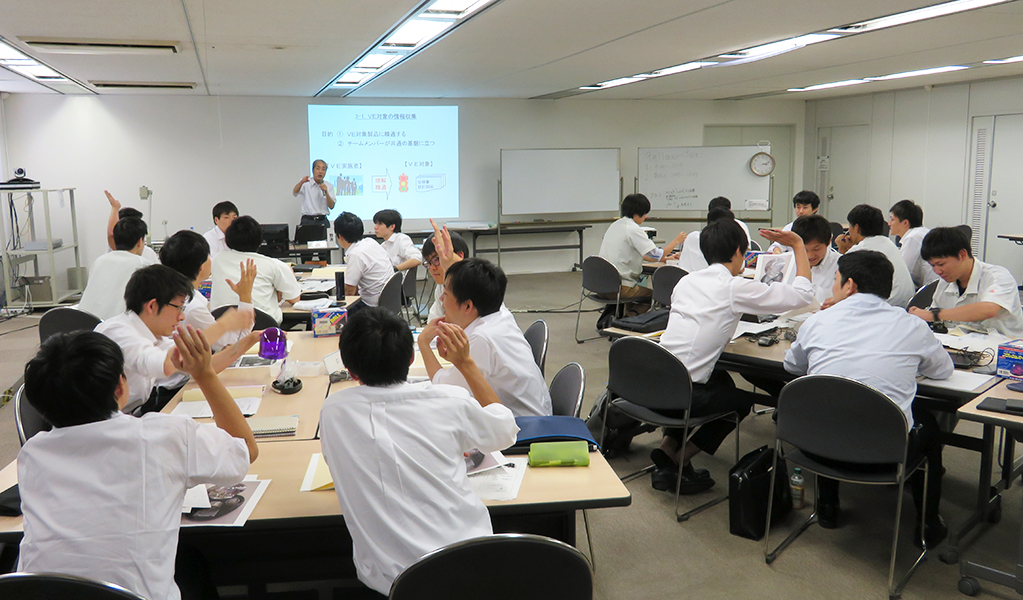 Global Education
Kyocera established an Overseas Language Training System and Overseas Graduate School Study System in order to foster human resources who can thrive on the global stage. These systems have sent employees to various regions around the world, including USA, Europe, China, Southeast Asia, and India. Kyocera is thus promoting the cultivation of employees with improved language skills, the ability to obtain up-to-date knowledge and technology that can only be acquired abroad, as well as the development of internationally minded employees. Furthermore, Kyocera provides those employees scheduled to be sent overseas sites and employees in overseas sales with training programs to understand foreign cultures.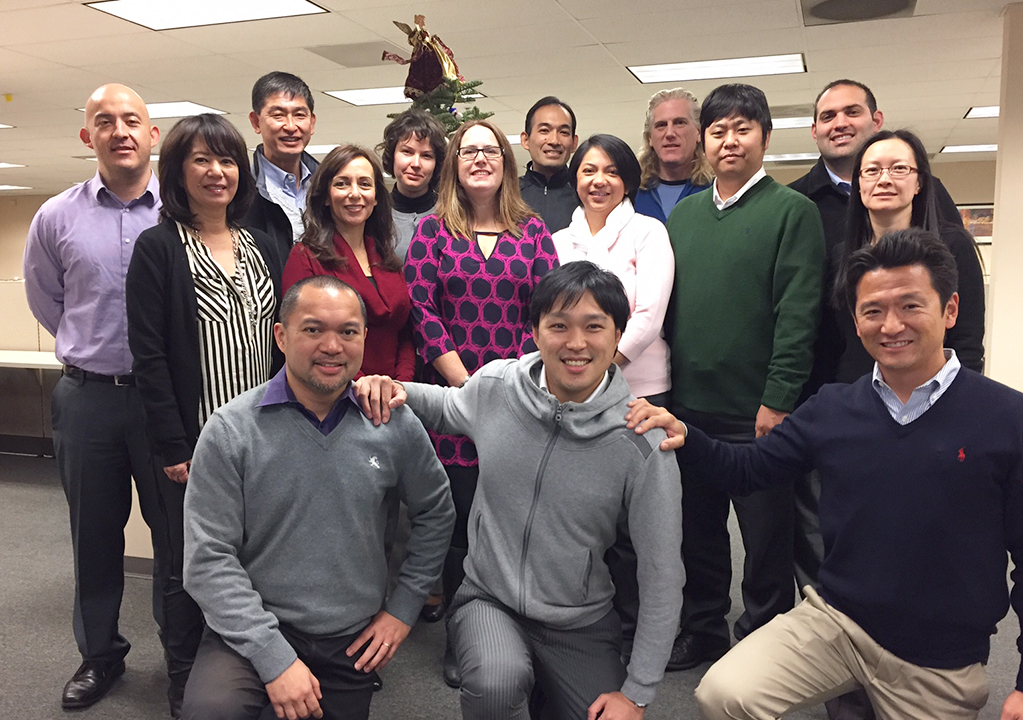 Training Human Resources with a Diversity of Experiences
Training human resources with a diversity of experiences (secondments to venture companies)
With the business environment undergoing major transformations, we are implementing a system of secondments to venture companies. The aim of this system is to train up human resources capable of creating new value (innovations).