ENERGY CONVERSION DEVICES INNOVATION
for the Future
"ENERGY CONVERSION DEVICES" means Kyocera's product that converts electricity to energy" such as thermal and kinetic energy. Kyocera has developed a heater device that can heat up to more than 1000C within seconds, a Peltier device that converts thermal energy, and a Piezo device that actuates objects and creates ultra-sounds. In addition, Kyocera has also developed a fuel to energy conversion device Solid Oxide Fuel Cell which creates electricity and thermal energy from city gas. Through our various products and technologies, we will propose the best solutions for our customers.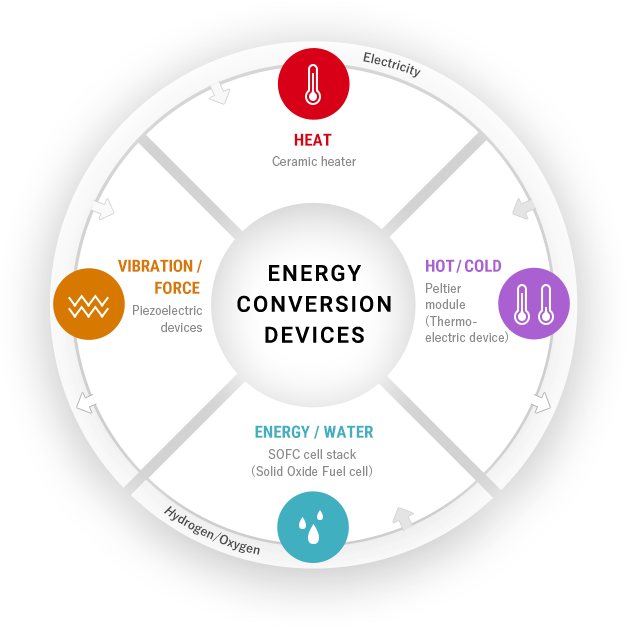 PROFESSIONAL CASE STUDIES

Development of new alumina heaters integrated porous ceramics. ~Innovation of ceramic heaters~

Development of piezoelectric actuators optimized for semi-conductor production equipment.

Development of Peltier modules for PCR test equipment.
CONTACT FORM
Please feel free to contact us.
Kyocera is always exploring ways to support new innovations and we look forward to finding solutions to your challenges.