Kyocera provides miniaturized surface mount ceramic packages with cavity structures available on both top and bottom. Hermetic or vacuum-sealing is typically applied to ensure device quality. These ceramic packages are suitable for use in sensors due to the high modulus of elasticity and low coefficient of thermal expansion of ceramic materials. Kyocera also supplies frit-seal ceramic lids. Custom and standard designs are available.
SAW: Surface Acoustic Wave; RF: Radio Frequency; MEMS: Micro-Electro-Mechanical Systems
General Applications
Crystal Units, Crystal Oscillators, SAW Filters, Duplexers, and MEMS Devices (Accelerometers, Gyroscopes, Pressure Sensors, Magnetic Sensors, Infrared Sensors, Micro Mirror Arrays, Silicon Microphones, Silicon Oscillators, RF MEMS Switches, etc.)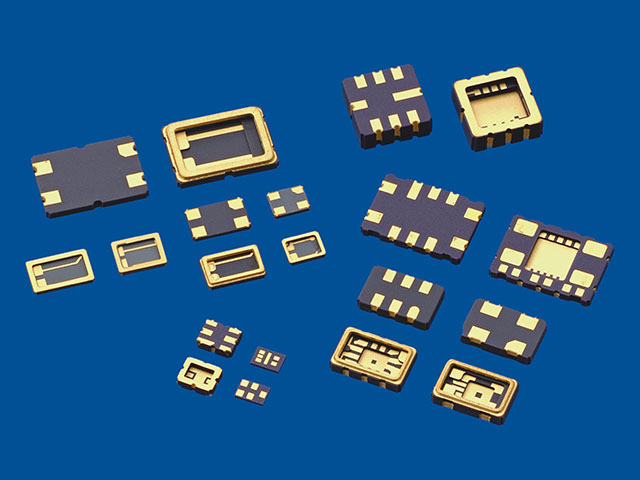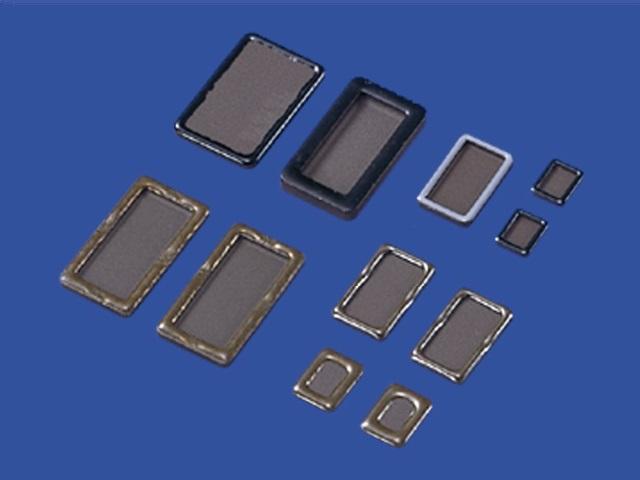 Application Examples
MEMS Accelerometers
Copyright Analog Devices, Inc.
All rights reserved.

MEMS Gyroscopes
Copyright Analog Devices, Inc.
All rights reserved.
High Strength Alumina: AO700
This alumina (Al2O3) ceramic material has a flexural strength (620MPa) approximately 1.5 times higher than conventional alumina ceramics (400MPa). It is suitable for small packages, including 2520 (2.5mm x 2.0mm) size and smaller.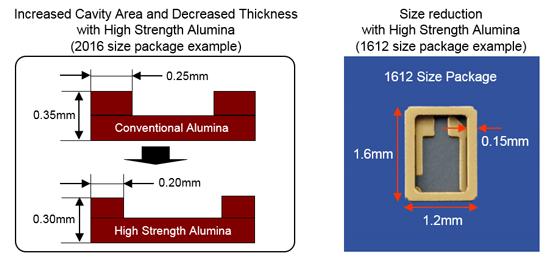 Hermetic Ceramic Package for High Temperature Application

[Under Development]
Kyocera offers hermetic packages using white colored HTCC for high temperature application. The feature of this package is Platinum metallization, which enables wirebonding between the semiconductor die and package. Heat resistance test (1,100deg.C x 3hours) has been conducted and verified no degradation in comparison of wire bonding strength before and after the heat resistance test. By using ceramic multi-layer ceramic technology, Kyocera is flexibile in generating cavity structures and supporting various package sizes.
Shall there be specific requirements on package sizes or structures, please contact Kyocera for further review.

Package Image ( Size : 8 x 8 x 1.37mm )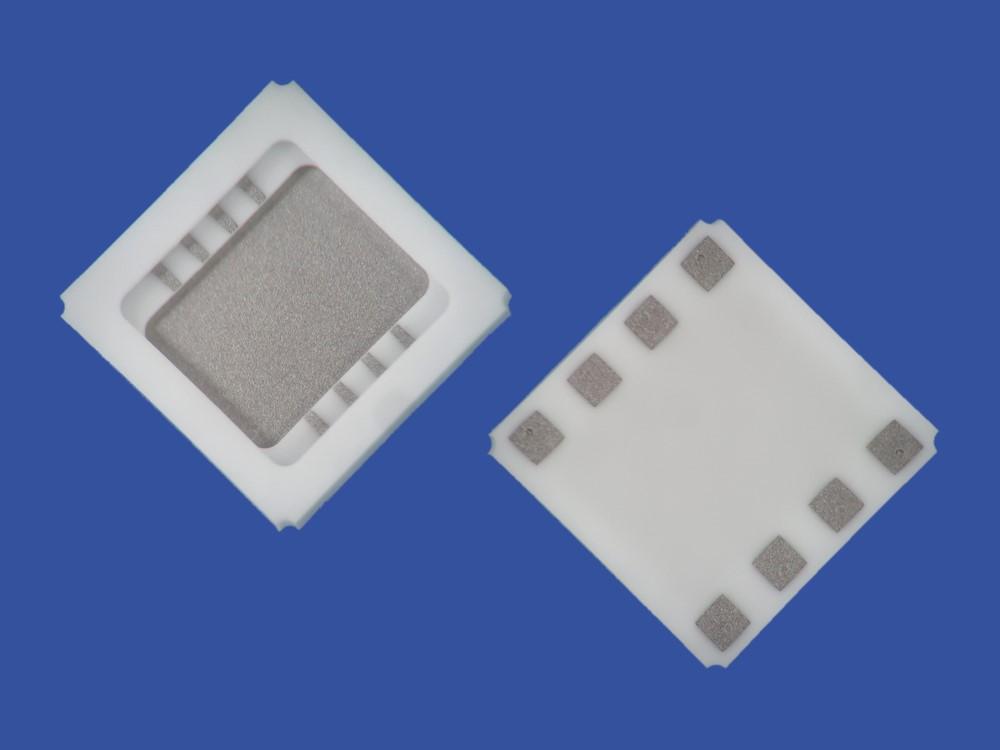 With cavity metallization
( PHOTO : Top / Bottom(pad layout image) )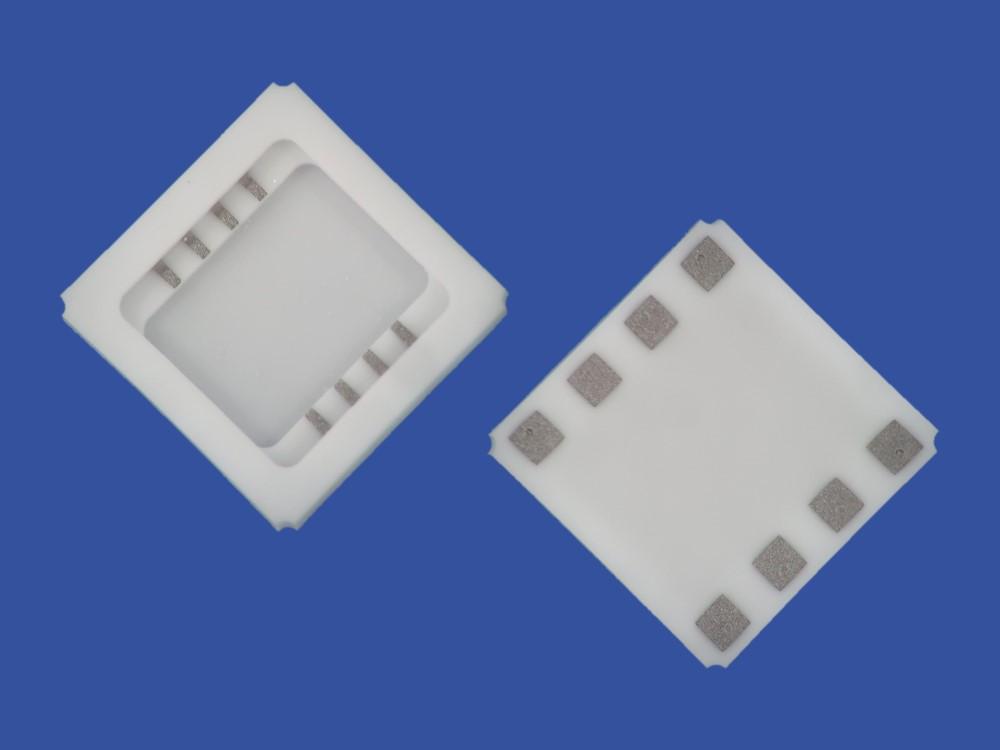 Without cavity metallization
( PHOTO : Top / Bottom(pad layout image) )