Kyocera provides ceramic-to-metal seal packages for RF power transistors such as FETs and HEMTs. Ceramic feedthroughs with low electrical-resistance and heat sinks with high thermal conductivity are available for high power devices.
Kyocera also supplies thin-film-metallized ceramic substrates for hybrid MICs, in addition to MMIC packages that feature options of feedthrough, RF via, and electro-magnetic coupling structures suitable for frequencies up to 90GHz and beyond.
RF: Radio Frequency
FET: Field Effect Transistors
HEMT: High Electron Mobility Transistors
MIC: Microwave Integrated Circuit
MMIC: Monolithic Microwave Integrated Circuit
MMIC Packages
Kyocera offers a line of packages for high-frequency MMICs operating up to 90GHz and beyond. Various methods to support high frequency input and output are available, including waveguides, RF connectors, ceramic feedthroughs and surface mount packaging.
MMIC: Monolithic Microwave Integrated Circuit
Single-Chip Packages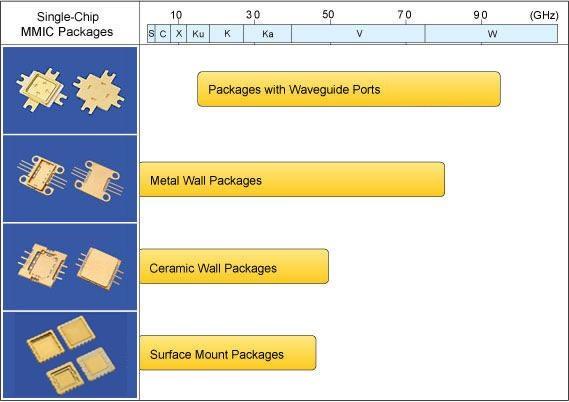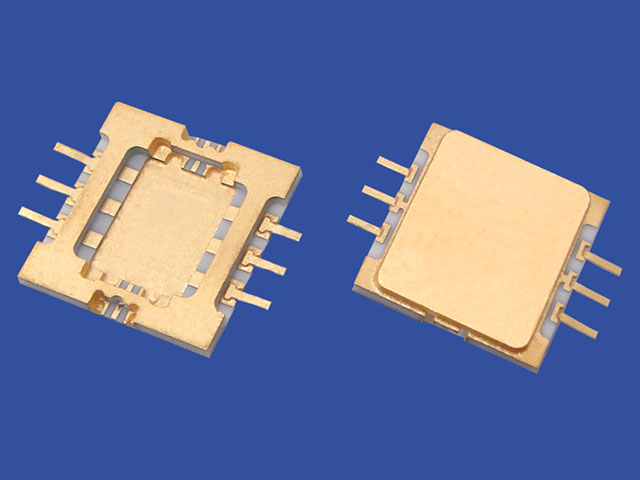 Ceramic Wall Packages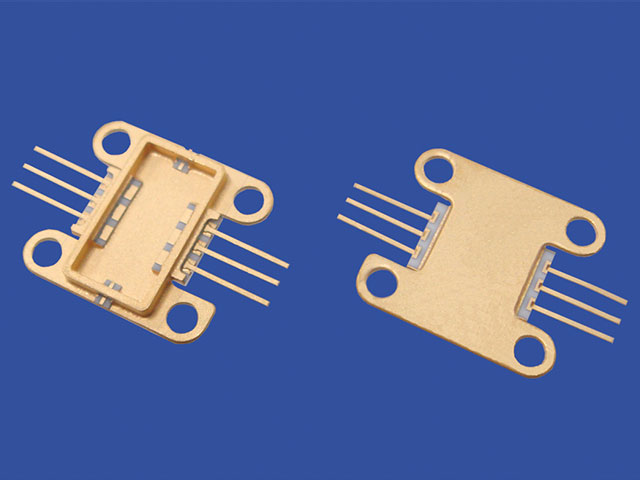 Metal Wall Packages
Multi-Chip Module (MCM) Packages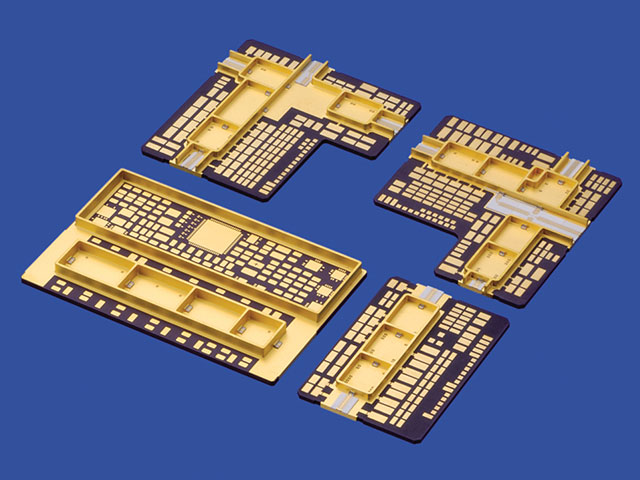 Courtesy of Thales Alenia Space (France)
Kyocera provides a wide variety of custom-designed multi-chip module (MCM) packages.