Automotive FMCW-LiDAR Packages for High Reliability, Hermetic, and Complex Integration Applications




What is FMCW Technology?
FMCW (Frequency Modulated Continuous Wave) technology is a frequency continuous modulation method that uses coherent waveguides to detect the distance and speed of an object. By integrating each function using silicon photonics technology, device miniaturization is possible.
High accuracy, long-range, high-resolution detection
Low mutual interference with other devices
Can be integrated using silicon photonics technology
Structure becomes more complex
Tend to be larger in size
Hermetic sealing is required
Kyocera develops ceramic packaging solutions
to solve the most difficult problemsof automotive FMCW-LiDAR.
Kyocera's packages havehigh heat dissipation characteristics, are hermetic seal compliant, and help achieve miniaturization and weight reduction.
We custom design our packaging solutions for specific needs and applications to support our customers developing the next-generation of automotive technology.
Integrated Module Problem Resolution
Optical/electrical interface solutions available for heat dissipation structure.
Discrete Type Problem Resolution
Various standard package solutions available to minimize initial costs.
Integrated Module Solution
Example of Integration into Silicon Photonics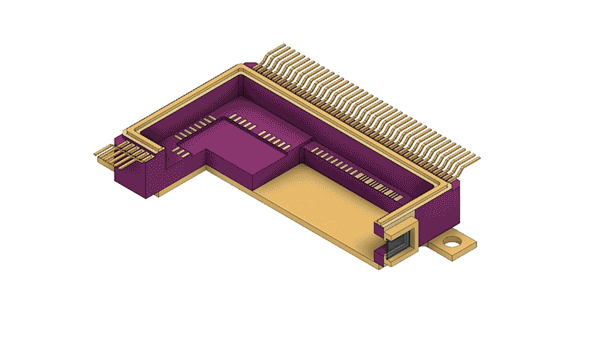 In FMCW modules, miniaturization and improved functionality is achieved by integrating key devices.
Trend Toward Integrated Technology
Modulator, optical passive components, and PD are integrated into a single package using silicon photonics technology
Laser and scanner are integrated into a single package
Hermeticity/
High Reliability
High Heat Dissipation/
Low Thermal Resistance
Integrated Structure for Miniaturization
Flexible Design for Optical/
Thermal/
Electrical Path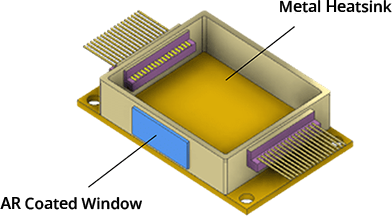 Kyocera offers the optimal hermetic structure to meet your requirements based on over 20 years of experience developing packaging for optical communication infrastructure applications.
Optical ports are placed on the top, side, or bottom
Heat sink is placed on the required location to optimize heat dissipation and temperature control
Various forms of electrical terminals are placed at the required location
Even in large packages, stress on the optical window and ceramic is taken into consideration to increase reliability
Kyocera can develop more customized solutions to meet various needs in addition to the options shown above. Contact us for more details.
Packages for Lasers/Amplifiers/Modulators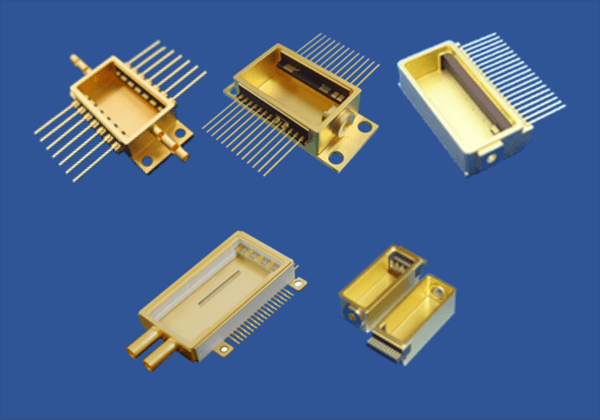 Wide variety of standard packages available
Various metal housing shapes (BTF PKG®, etc.) available
Hermetic seal compatible
Multiple heat sink materials available
Multiple optical port options (side window/metal snout) available
More than 20 years of experience mass producing packages for the optical communication infrastructure network market
Tunable lasers
Light sources (Laser diodes)
Amplifiers (SOA: Semiconductor Optical Amplifier)
Modulators
Packages for Photo Diodes/Scanners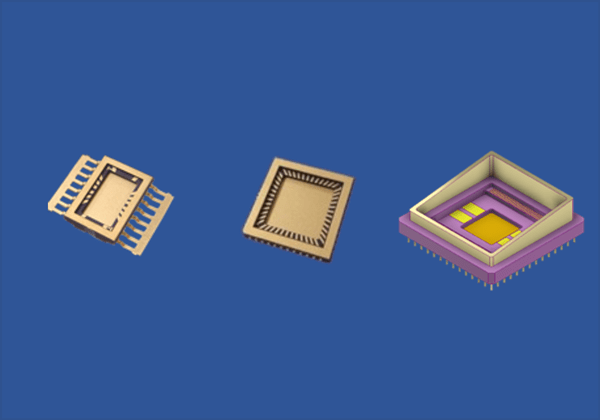 Wide variety of standard packages available
Hermetic seal compatible
Various package materials: Alumina (Al₂O₃)/AlN
Heat sink-compatible solutions available
Multiple electrical port options available
More than 20 years of experience mass producing packages for the image sensor market
MEMS mirror scanners
OPA (Optical Phased Array) scanners
ToF/iToF/dToF photo diodes
Kyocera offers a variety of optical windows and submount products optimized for FMCW-LiDAR devices.
Enables Sapphire structures and highly reliable brazing technology
Enables optimal structures for packages, optical windows, and lids to achieve high reliability
Click here for more optical window structure examples and optical filter characteristics.
Contact us for more details about eye-safe optical windows and optical filter characteristics.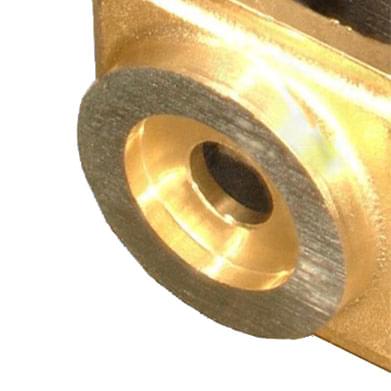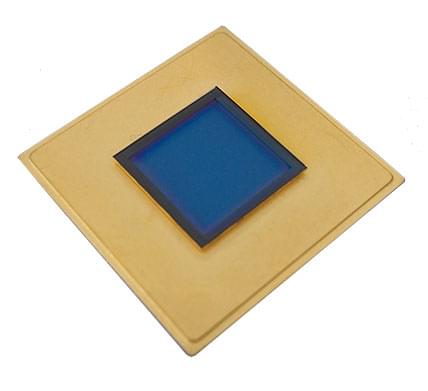 Submount, Carrier, and Substrate Related Products
Enables thin film and via structure to achieve high reliability for automotive applications.
AlN and various alumina materials available.
Click here for more about Kyocera's submounts and carriers.
Contact us below and learn more details about thin film structures and side metallization options.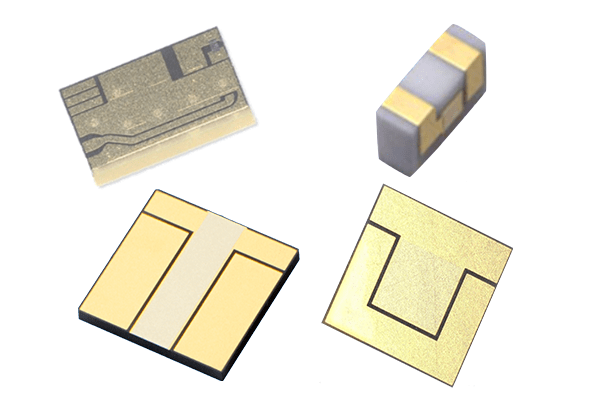 Contact our product experts for more about high heat dissipation
FMCW-LiDAR packages for automotive applications

.
We are looking forward to supporting your module development needs with
hermetic, miniaturization, and weight reduction-enabling solutions.