Creating New Value for Society with Open Innovation and Collaboration
The Kyocera Group promotes open innovation, collaboration, and M&A activities across its global network.
We aim to be pioneers who create new value at the cutting edge of technology.
Providing Unique Solutions Through Cutting-Edge Technology
High-Resolution Aerial Display
This holographic aerial display can project high-resolution, high-quality, realistic images into the air by combining the optical technology of our mirrors, which we designed to be foldable and compact using our proprietary display and lens technologies.
Kyocera's aerial display has potential applications anywhere high-resolution images are needed, including displays for medical equipment, museums, retail stores, and automotive dashboards.
Aerial Display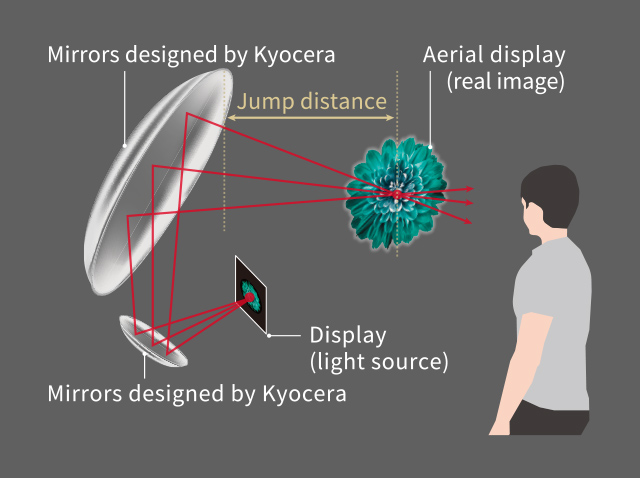 How Kyocera's Aerial Display Works
GaN*1 Micro-Light Sources*2
Kyocera has been making progress in the development of GaN-based micro-light sources, such as short-cavity lasers and microLEDs. The substrates we developed and the manufacturing method we use make it possible to produce high-quality microLEDs and semiconductor lasers at a low cost.
Potential applications include transmissive displays, VR, and AR, as well as in telecommunications and medical devices because of their high resolution, small size, and light weight.
*1 GaN: Gallium nitride
*2 Micro light source: A light source with one side of an element less than 100 micrometers (μm).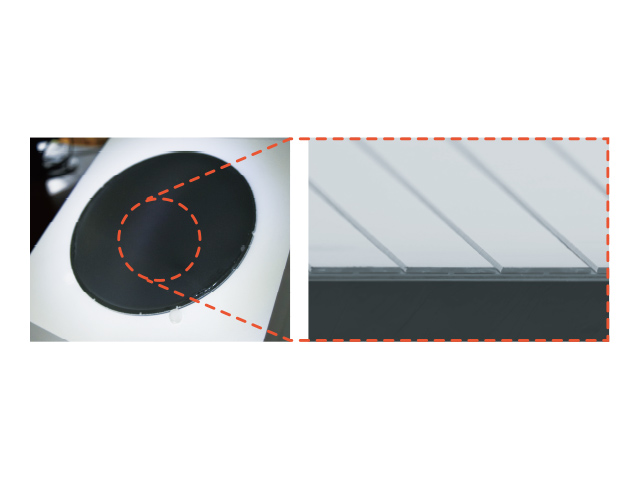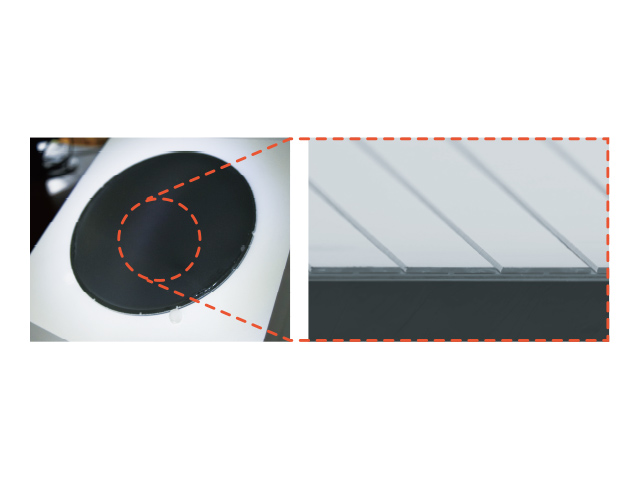 Main R&D Facilities
Kyocera operates a global R&D network to deepen our technological capabilities in materials, components, devices, equipment, systems, software, and production process technology.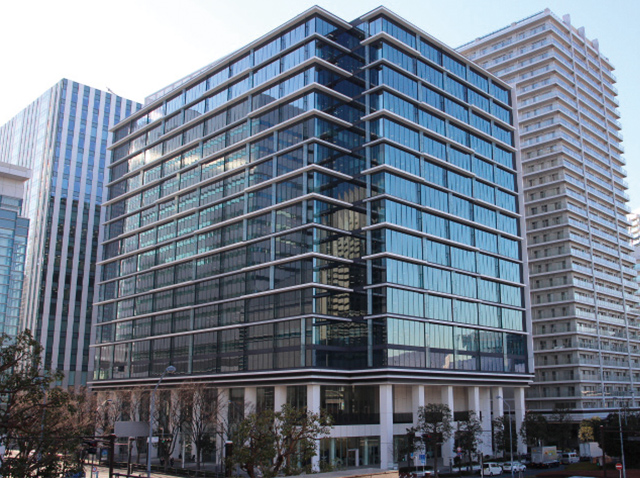 Minatomirai Research Center
(Yokohama, Japan)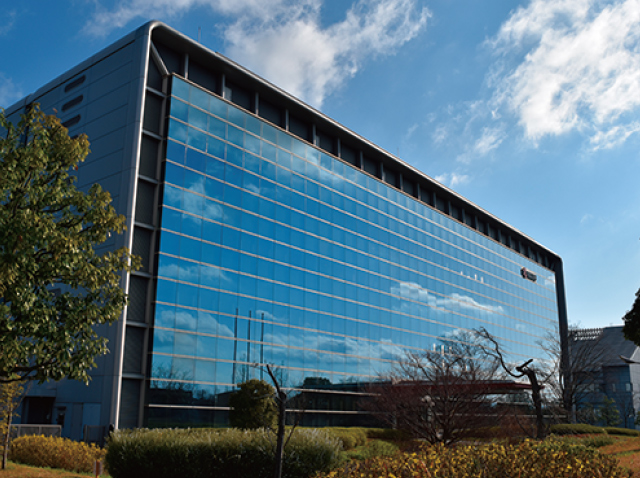 Keihanna Research Center
(Kyoto, Japan)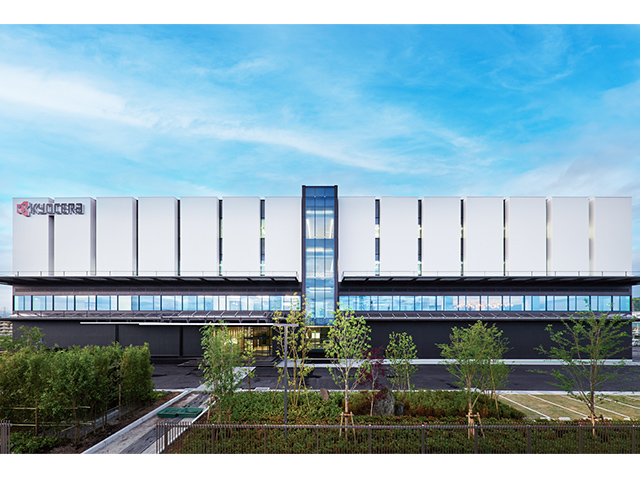 Kirishima R&D Center
(Kagoshima, Japan)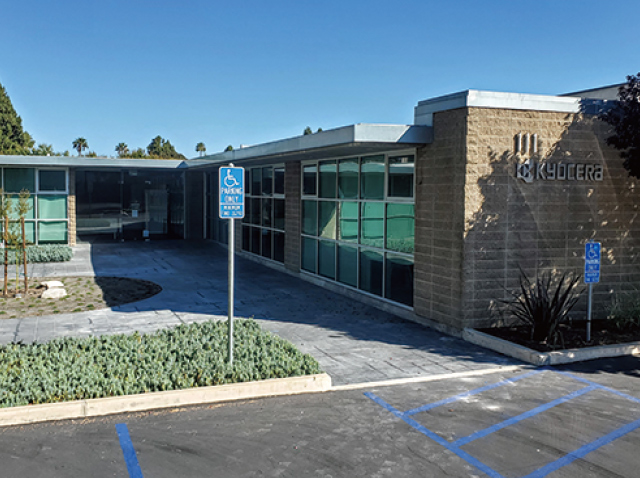 Santa Barbara Innovation Center
at KYOCERA SLD Laser, Inc.
(California, U.S.A.)
*Develops GaN devices