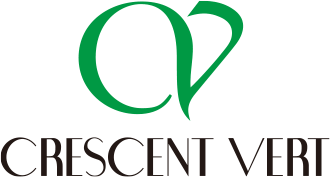 Natural Elegance
Our Gemstones
Emerald

Emerald

The deep green sparkle of emerald has mesmerized people since antiquity. The oldest of all jewels, emerald evokes comfort, creativity and bliss. Formed from beryl, alumina and silicic acid, the beautiful green color is produced by trace amounts of chrome within the gem. The world's highest-grade emeralds come from a mine in Muzo, Colombia. Crescent Vert emerald compares favorably with gemstones from Muzo, exhibiting the same captivating color with blue undertones.

Available in sizes up to 1 carat.

* If you need a larger stone, please contact us.

View Comparison Table
Item
Crescent Vert Emerald
Natural Emerald
Chemical Composition
3BeO・Al2O3・6SiO2
3BeO・Al2O3・6SiO2
X-ray Diffraction
Same as natural stone
A pattern specific to Emerald
Spectroscopic Analysis
Same as natural stone
Specific absorption of Emerald
Crystal System
Hexagonal
Hexagonal
Mohs Hardness
7.5~8.0
7.5~8.0
Specific Gravity
2.65~2.70
2.65~2.74
Melting Point
1410℃
1410℃
Transparency
Transparent
Transparent ~ Translucent
Refractive Index
1.563~1.568
1.565~1.598
Double Refraction
0.005
0.005~0.008
Average Dispersion
0.014
0.014
Pleochroism
Green and Bluish green
Green and Bluish green
Chelsea Color Filter Examination
Dark Red-Pink
Dark Red-Pink

Alexandrite

Alexandrite

Alexandrite reveals different colors under various lighting conditions. In the sun, it's a deep blue-green. By candlelight, it looks purplish-red. Collectors covet this stone and its mysterious color signature, caused by trace amounts of chrome within the gem. Crescent Vert alexandrite possesses the same vivid color-changing properties as high-grade natural stones from Russia's Ural Mountains.

Available in sizes up to 10 carats.

* If you need a larger stone, please contact us.

View Comparison Table
Item
Crescent Vert Alexandrite
Natural Alexandrite
Chemical Composition
BeAl2O4
BeAl2O4
X-ray Diffraction
Same as natural stone
A pattern specific to Alexandrite
Spectroscopic Analysis
Same as natural stone
Specific absorption of Alexandrite
Crystal system
Orthorhombic
Orthorhombic
Mohs Hardness
8.5
8.5
Specific Gravity
3.71
3.71~3.72
Melting Point
1870℃
1870℃
Transparency
Transparent
Transparent
Refractive Index
1.743~1.752
1.747~1.757
Double Refraction
0.009
0.01
Average Dispersion
0.015
0.015
Pleochroism
(Daylight)
Bright bluish green, Pale yellow, Dark purplish red
(Incandescent light)
Bluish green, Pale yellow, Reddish purple
(Daylight)
Bright green, Pale yellow, Red
(Incandescent light)
Bright green, Reddish yellow, Red
Chelsea Color Filter Examination
Red
Red

Ruby

Ruby

The deep red color of ruby conjures passion and sensuality. Treasured since ancient times, ruby was used in amulets and secret medicines. Second only to diamond in hardness, ruby is made of corundum alumina. The finest natural rubies from Myanmar are called "pigeon blood" rubies, prized for their bright red, slightly purplish hue. Crescent Vert ruby is grown with care to radiate the enchanting crimson color and high transparency of natural stones.

Available in sizes up to 10 carats.

* If you need a larger stone, please contact us.

View Comparison Table
Item
Crescent Vert Ruby
Natural Ruby
Chemical Composition
Al2O3
Al2O3
X-ray Diffraction
Same as natural stone
A pattern specific to Ruby
Spectroscopic Analysis
Same as natural stone
Specific absorption of Ruby
Crystal system
Hexagonal
Hexagonal
Mohs Hardness
9
9
Specific Gravity
4.01
3.90~4.01
Melting Point
2050℃
2050℃
Transparency
Transparent
Transparent
Refractive Index
1.762~1.770
1.760~1.768
Double Refraction
0.008
0.008
Average Dispersion
0.018
0.018
Pleochroism
Yellow-Red, Bright red
Pale yellowish red, Pale red
Chelsea Color Filter Examination
Strong bright red
Strong bright red

Sapphire

Sapphire

While sapphire comes in many colors, deep blue sapphire is the most famous and the standard against which other blue gemstones are measured. This ancient gemstone is said to bring wisdom, protect the wearer from evil, and promote healing. Its bright blue sparkle has been loved for centuries as a symbol of the heavens and source of faithfulness and peace of mind.

Our Crescent Vert blue sapphire is highly valued for its cornflower blue color.

Available in sizes up to 10 carats.

* If you need a larger stone, please contact us.

View Comparison Table
Item
Crescent Vert Blue Sapphire
Natural Blue Sapphire
Chemical Composition
Al2O3
Al2O3
X-ray Diffraction
Same as natural stone
A pattern specific to Blue Sapphire
Spectroscopic Analysis
Same as natural stone
Specific absorption of Blue Sapphire
Crystal System
Hexagonal
Hexagonal
Mohs Hardness
9
9
Specific Gravity
4.01
3.90 ~ 4.00
Melting Point
2050°C
2050°C
Transparency
Transparent
Transparent
Refractive Index
1.762 ~ 1.770
1.760 ~ 1.768 / 1.770 ~ 1.779
Double Refraction
0.008
0.008 ~ 0.010
Average Dispersion
0.018
0.018
Pleochroism
Pale greenish blue/dark blue
Pale greenish blue/dark blue
Chelsea Color Filter Examination
Unchanged
Black green, Unchanged

Padparadscha

Padparadscha

Called the King of Sapphires, padparadscha is found only in Sri Lanka. Its name means "the morning glow of the Indian Ocean." Padparadscha sapphire is a very rare gemstone. Its remarkable pinkish-orange color evokes dignity and mercy.

Padparadscha sapphire, blue sapphire and ruby all originate from a mineral called corundum. Only gemstones that achieve an aurora red color—a delicate balance between orange and pink—are worthy of being called Crescent Vert padparadscha.

Available in sizes up to 10 carats.

* If you need a larger stone, please contact us.

View Comparison Table
Item
Crescent Vert Padparadscha
Natural Padparadscha
Chemical Composition
Al2O3
Al2O3
X-ray Diffraction
Same as natural stone
A pattern specific to Padparadscha
Spectroscopic Analysis
Same as natural stone
Specific absorption of Padparadscha
Crystal system
Hexagonal
Hexagonal
Mohs Hardness
9
9
Specific Gravity
4.01
3.90~4.01
Melting Point
2050℃
2050℃
Transparency
Transparent
Transparent
Refractive Index
1.762~1.770
1.760~1.768
Double Refraction
0.008
0.008
Average Dispersion
0.018
0.018
Pleochroism
Orange, Pinkish orange, Yellowish orange
Orange, Pinkish Orange, Yellowish orange
Chelsea Color Filter Examination
Red
Red

Green Chrysoberyl

Green Chrysoberyl

This gem's name combines the Greek words chrysos (gold) and its chemical element Beryllos (shining gemstones). The popular gemstone is famous for its crisp green transparent sparkle. In Asia, chrysoberyl is believed to protect the wearer from evil. Crescent Vert green chrysoberyl features a refreshing bright green color with refined transparency.

Available in sizes up to 10 carats.

* If you need a larger stone, please contact us.

View Comparison Table
Item
Crescent Vert Green Chrysoberyl
Natural Green Chrysoberyl
Chemical Composition
BeAl2O4
BeAl2O4
X-ray Diffraction
Same as natural stone
A pattern specific to Green Chrysoberyl
Spectroscopic Analysis
Same as natural stone
Specific absorption of Green Chrysoberyl
Crystal system
Orthorhombic
Orthorhombic
Mohs Hardness
8.5
8.5
Specific Gravity
3.71
3.71
Melting Point
1870℃
1870℃
Transparency
Transparent
Transparent
Refractive Index
1.737~1.745
1.738~1.746
Double Refraction
0.008
0.008
Average Dispersion
0.015
0.015
Pleochroism
Yellowish green, Green, Bluish green
Yellow green, Green, Bluish green
Chelsea Color Filter Examination
Slight red
Dark red

Star Sapphire

Star Sapphire

The mysterious star sapphire is said to focus the mind with its three intersecting lines of light representing faith, hope and destiny. Star sapphire in a cabochon cut reveals needle-formed mineral inclusions that reflect the light and shine in asterism. Crescent Vert star sapphire, bright blue and full of dignity, displays distinctively beautiful starlight lines.

Available in sizes up to 10 carats.

* If you need a larger stone, please contact us.

View Comparison Table
Item
Crescent Vert Star Sapphire
Natural Star Sapphire
Chemical Composition
Al2O3
Al2O3
X-ray Diffraction
Same as natural stone
A pattern specific to Star Sappfire
Spectroscopic Analysis
Same as natural stone
Specific absorption of Star Sappfire
Crystal system
Hexagonal
Hexagonal
Mohs Hardness
9
9
Specific Gravity
4
3.98~4.06
Melting Point
2,050℃
2,030~2,050℃
Transparency
Transparent ~ Translucent
Transparent ~ Translucent
Refractive Index
1.762~1.770
1.762~1.770
Double Refraction
0.008
0.008~0.009
Average Dispersion
0.018
0.018
Pleochroism
Dichroism (Greenish-blue, Dark blue)
Dichroism (Greenish-blue, Dark blue)
Chelsea Color Filter Examination
Dark red
Dark red - Unchanged

Star Ruby

Star Ruby

Star ruby, in a cabochon cut, emits six distinct rays of light. These asterisms are named for the Greek word meaning "star."
This mysterious phenomenon—starlight reflected inside the gemstone—is caused by trace needle-formed rutiles and corundum within the gem. Crescent Vert star ruby features a six-rayed star shimmering across the gem's surface as it shines bright red and full of dignity.

Available in sizes up to 10 carats.

* If you need a larger stone, please contact us.

View Comparison Table
Item
Crescent Vert Star Ruby
Natural Star Ruby
Chemical Composition
Al2O3
Al2O3
X-ray Diffraction
Same as natural stone
A pattern specific to Star Ruby
Spectroscopic Analysis
Same as natural stone
Specific absorption of Star Ruby
Crystal system
Hexagonal
Hexagonal
Mohs Hardness
9
9
Specific Gravity
4
3.90~4.01
Melting Point
2050℃
2050℃
Transparency
Transparent ~ Translucent
Transparent ~ Translucent
Refractive Index
1.762~1.770
1.762~1.770
Double Refraction
0.008
0.008
Average Dispersion
0.018
0.018
Pleochroism
Yellowish red, Bright red
Strong bright red

White & Black Opal

White & Black Opal

White and black opal elicit a mysterious charm with their rich interplay of color. Engineered opal captures the essence of that beauty in shades of blue, green, red and purple swirled together in a dazzling display. Our engineered opals shine brightly, with each color expressing a different personal nuance. Opal's colors result from light reflected through the stone's silicon dioxide particles.

Kyocera's proprietary process creates what nature cannot: Uniformly thick opal stones that won't split or chip, making them ideal for intricate jewelry designs. Unlike natural opal, Crescent Vert opal and black opal can be easily and precisely cut, achieving what was once impossible in the jewelry world. In addition, Crescent Vert opal is incredibly durable, offering high heat resistance because of its well-balanced internal water content.

Available in sizes up to 15 carats.

* If you need a larger stone, please contact us.

View Comparison Table
White Opal
Black Opal
Item
Crescent Vert Opal
Natural Opal
Crescent Vert Opal
Natural Opal
Chemical Composition
SiO2・nH2O
SiO2・nH2O
SiO2・nH2O
SiO2・nH2O
X-ray Diffraction
Amorphous
Amorphous
Amorphous
Amorphous
Spectroscopic Analysis
Same as natural stone
Specific absorption of Opal
Same as natural stone
Specific absorption of Black Opal
Crystal system
Amorphous
Amorphous
Amorphous
Amorphous
Mohs Hardness
5.0~6.5
5.5~6.5
5.0~6.5
5.5~6.5
Specific Gravity
1.90~2.23
1.90~2.20
1.95~2.20
1.98~2.20
Transparency
Transparent ~ Translucent
Transparent ~ Translucent
Translucent ~ Opaque
Translucent ~ Opaque
Refractive Index
1.440~1.465
1.440~1.465
1.440~1.465
1.435~1.455
Ultraviolet Ray Examination
(Long Wavelength)
Dark bluish violet - Inert
(Short Wavelength)
Pale blue - Inert
(Long Wavelength)
Strong bluish white - Inert
(Short Wavelength)
Pale blue - Inert
(Long Wavelength)
Dark bluish violet - Inert
(Short Wavelength)
Pale blue - Inert
(Long Wavelength)
Strong bluish white - Inert
(Short Wavelength)
Pale bluish white - Inert
Special Effect
Play of color
Play of color
Play of color
Play of color

Pink & Blue Opal

Pink & Blue Opal

Though white and black opals are more widely known, pink and blue opals are also popular colors of this versatile stone. In nature, pink and blue "common opals" display muted colors. Crescent Vert pink and blue opals are engineered with high transparency to showcase the vivid play-of-color within. Soft pink and refreshing blue iridescence remind us that opal symbolizes happiness.

Available in sizes up to 15 carats.

* If you need a larger stone, please contact us.

View Comparison Table
Pink Opal
Blue Opal
Item
Crescent Vert Opal
Natural Opal
Crescent Vert Opal
Natural Opal
Chemical Composition
SiO2・nH2O
SiO2・nH2O
SiO2・nH2O
SiO2・nH2O
X-ray Diffraction
Amorphous
Amorphous
Amorphous
Amorphous
Spectroscopic Analysis
Same as natural stone
Specific absorption of Opal
Same as natural stone
Specific absorption of Opal
Crystal system
Amorphous
Amorphous
Amorphous
Amorphous
Mohs Hardness
5.0~6.5
5.5~6.5
5.0~6.5
5.5~6.5
Specific Gravity
1.90~2.23
1.90~2.20
1.90~2.23
1.90~2.20
Transparency
Transparent ~ Translucent
Transparent ~ Translucent
Translucent ~ Opaque
Translucent ~ Opaque
Refractive Index
1.440~1.465
1.440~1.465
1.440~1.465
1.440~1.465
Ultraviolet Ray Examination
(Long Wavelength)
Dark bluish violet - Inert
(Short Wavelength)
Pale blue - Inert
(Long Wavelength)
Strong bluish white - Inert
(Short Wavelength)
Pale blue - Inert
(Long Wavelength)
Dark bluish violet - Inert
(Short Wavelength)
Pale blue - Inert
(Long Wavelength)
Strong bluish white - Inert
(Short Wavelength)
Pale blue - Inert
Special Effect
Play of color
Play of color
Play of color
Play of color

Fire Opal

Fire Opal

The fiery orange fire opal enchants by glowing as brightly as flames in a fire or the glittering Mexican sun.
With superior transparency and vivid play-of-color, fire opal is named for its burning color and the passion it inspires worldwide.

The beautiful flame of Crescent Vert fire opal was the eleventh gemstone created in Kyocera's lab. Its fine orange color and transparency merit the high praise this engineered gem receives.

Available in sizes up to 15 carats.

* If you need a larger stone, please contact us.

View Comparison Table
Item
Crescent Vert Fire Opal
Natural Fire Opal
Chemical Composition
SiO2・nH2O
SiO2・nH2O
X-ray Diffraction
Amorphous
Amorphous
Spectroscopic Analysis
Same as natural stone
Specific absorption of Fire Opal
Crystal system
Amorphous
Amorphous
Mohs Hardness
5.0~6.5
5.0~6.5
Specific Gravity
1.95~2.23
1.90~2.20
Transparency
Transparent ~ Translucent
Transparent ~ Translucent
Refractive Index
1.430~1.455
1.430~1.455
Ultraviolet Ray Examination
(Long Wavelength)
Dark Blue Violet - Inert
(Short Wavelength)
Pale Blue - Inert
(Long Wavelength)
Strong Blue White - Inert
(Short Wavelength)
Pale Blue - Inert
Special Effect
Play of color
Play of color
Our Story
"Why is this jewelry so expensive? The gems don't even sparkle."

While visiting a jewelry store decades ago, Kazuo Inamori, founder of Kyocera, realized that the historical appeal of fine jewelry was fading away.

Jewelry was originally intended to spark hope and lift the human spirit. Inamori wanted to recapture that appeal. After years of intense research and product development, Kyocera introduced its first lab-grown emerald —Crescent Vert— in 1975.
Our Assets
Beautiful Colors, Unmatched Transparency, Pure Brilliance

Pigeon blood red:
A vivid red with a slightly purple hue.

Cornflower blue:
A delicate dark bluish purple featuring a soft luster.

Chemically, physically, and optically identical to natural gemstones

The only difference is their origin.
Crescent Vert gems are grown with care in an immaculate laboratory environment.

Click for more information
Item
Crescent Vert Emerald
Mined Emerald
Chemical Composition
3BeO・Al2O3・6SiO2
3BeO・Al2O3・6SiO2
X-ray Diffraction
Same as natural stone
A pattern specific to Emerald
Spectroscopic Analysis
Same as natural stone
Specific absorption of Emerald
Crystal System
Hexagonal
Hexagonal
Mohs Hardness
7.5~8.0
7.5~8.0
Specific Gravity
2.65~2.70
2.65~2.74
Melting Point
1410℃
1410℃
Transparency
Transparent
Transparent ~ Translucent
Refractive Index
1.563~1.568
1.565~1.598
Double Refraction
0.005
0.005~0.008
Average Dispersion
0.014
0.014
Pleochroism
Green and Bluish green
Green and Bluish green
Chelsea Color Filter Examination
Dark Red-Pink
Dark Red-Pink

Japanese Quality

Craftsmanship

Each gem is meticulously grown in Japan by a highly skilled master jewelry technician.

Quality

We adhere to the Gemological Institute of America's (GIA's) quality control criteria.

Standardized Production

Our gems are grown under the strict quality controls of the ISO9001 international standard.

Ethical manufacturing processes that are environmentally and people friendly

Why choose lab-grown gemstones? Because mining natural gemstones harms the environment, and naturally occurring gemstones are becoming scarce. Miners must work under dangerous conditions and risk their lives to find them. We address these problems by growing Crescent Vert gemstones from abundantly available natural ore under safe laboratory conditions.

Kyocera has obtained a ISO14001 certificate for environmental controls and is proud of its environmentally friendly manufacturing methods.

Environmental
consideration

Consideration
of working
environment

The perfect gemstone that you've never seen before.

Crescent Vert

Ruby of the
same price

Mined Ruby