Kyocera's History in Solar Energy

1982
Mass production of multicrystalline silicon solar cells begins
Kyocera launches the world's first mass-produced multicrystalline silicon solar cells using the casting method. Today multicrystalline silicon solar cells have become the mainstream method used to manufacture solar cells worldwide. In the same year, Kyocera establishes an international business division for solar energy products, and begins shipping solar modules to North America and Europe shortly thereafter.

1984
Solar Energy Center established
Kyocera's Solar Energy Center is established in Sakura, Chiba Prefecture, Japan as an integral part of Kyocera's efforts to develop and introduce solar energy products to society. In 1985, the center is honored by a visit from King Gustav of Sweden.
1984
Industry's first illuminated traffic signs with built-in solar cells are launched

1983-1986
Contributing to rural electrification
In 1983, Kyocera donates a solar power generating system to Kankoi Village in Pakistan, and in 1985 donates another system for rural electrification in Gansu Province, China. A subsequent donation includes a 6-kW solar-powered pump for an irrigation station in Thailand. These examples, which illustrate the potential of solar power to improve life in rural areas, greatly increase Kyocera's confidence in the benefits of solar energy.
| | |
| --- | --- |
| 1984 | Development and marketing of the world's first forced-circulation solar water heating system, "Solar Power Station," which drives circulation pumps with a built-in solar module. |
| 1985 | Commissioned research for Japan's government sponsored Sunshine Plan begins. |
| 1986 | Solar ventilation systems enter the market. |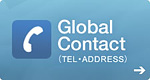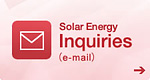 Regional Sites

Related Information