Kyocera's History in Solar Energy

1975
Research and development of solar cells begins
Kyocera establishes the Japan Solar Energy Corp. (JSEC) as a joint venture with Matsushita Electric Industrial Co., Ltd., Sharp Corporation, Mobil Oil Corporation and Tyco Laboratories Inc., to engage in the research and development of solar cells.

1979
Product shipments begin
Kyocera receives an order from NEC for an 8kW system to power a microwave communications station installed 4,000 meters above sea level in Peru. This is the first large-scale solar power generating system to be produced using the edge-defined film-fed growth (EFG) process.
1980
Mass production begins at Yohkaichi Plant in Shiga Prefecture, Japan
Full-scale research, development, and manufacturing of solar cells, related products and other solar thermal energy systems begins at Yohkaichi Plant in Shiga Prefecture.

1980
Industry's first solar-powered street lamps introduced
| | |
| --- | --- |
| 1976 | Development and production of solar modules using silicon ribbon crystal. |
| 1980 | Development and marketing of the natural-circulation / thermosyphon solar hot water systems "Warm Sun." |
| 1981 | Development and marketing of forced-circulatory solar hot water supply systems ("Son of Sun"). |
| 1981 | Development and marketing of vacuum-tube type heat collector AV series for industrial use. |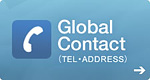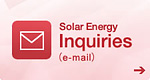 Regional Sites

Related Information