Kyocera's History in Solar Energy

1996
KYOCERA Solar Corporation established in Japan
Kyocera Solar Corporation is established, providing an integrated system of sales, installation and maintenance to ensure complete customer satisfaction. In 1999, the Kyocera Solar franchise business is launched as the industry's first business model of its kind.
1998
Kyocera becomes world's No.1 producer of solar modules
Kyocera produces more solar modules than any other company in the world, both during 1998 and the following year. In 1999, a 214-kilowatt solar electric generating system installed at Kyocera's newly constructed global headquarters — consisting of 1,896 solar panels and other environmentally friendly features — wins the New Energy Foundation Chairman's Award in the "application example" category of the Third New Energy Grand Prix.


| | |
| --- | --- |
| 1997 | Environmental Preservation Merit Award, Environmental Agency Director-General's Prize |
| 1999 | New Energy Grand Prix New Energy Foundation Chairman's Prize |

2003
2003 Kyocera (Tianjin) Solar Energy Co., Ltd. Established

With the launch of this manufacturing facility, Kyocera became the first Japanese company to mass-produce solar modules in China.
| | |
| --- | --- |
| 1996 | Kyocera achieves world's highest conversion efficiency of 17.1% in 15×15cm multicrystalline silicon solar cells. |
| 2002 | d.Blue cells are applied to residential solar modules. A 176W solar module and voltage controller are released. |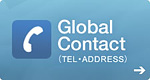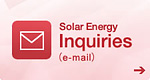 Regional Sites

Related Information