Aspherical Lenses
Glass Aspherical Lenses
Aspherical lenses can be used to reduce the total number of lens elements required in a lens assembly while maintaining high optical performance.

Our aspherical lenses offer advantages in the molding with high melting point glass and lower depreciation expense, both of which are necessary for rapid technological innovation. Various shapes of lenses are available including bi-convex, bi-concave and meniscus.

Kyocera challenges larger diameter aspherical lenses, as well as molding further conventional glass materials.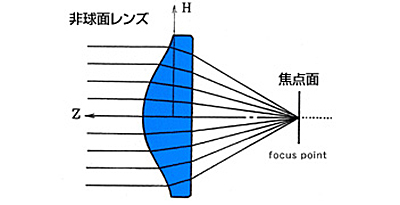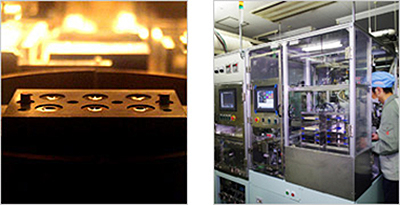 Plastic Aspherical Lenses
Various kinds of shapes, such as free-form as well as aspherical surface are available. Miniaturization offers advantages for digital camera lenses, scanner lenses and others.
Collimator Lenses
Collimator lenses are used for laser optical systems. Both standard and custom design solutions are available; and lenses with custom barrels are available as well.