Interview
Improving Everyday Life Through Technology
Kyocera's Next-Generation IoT Network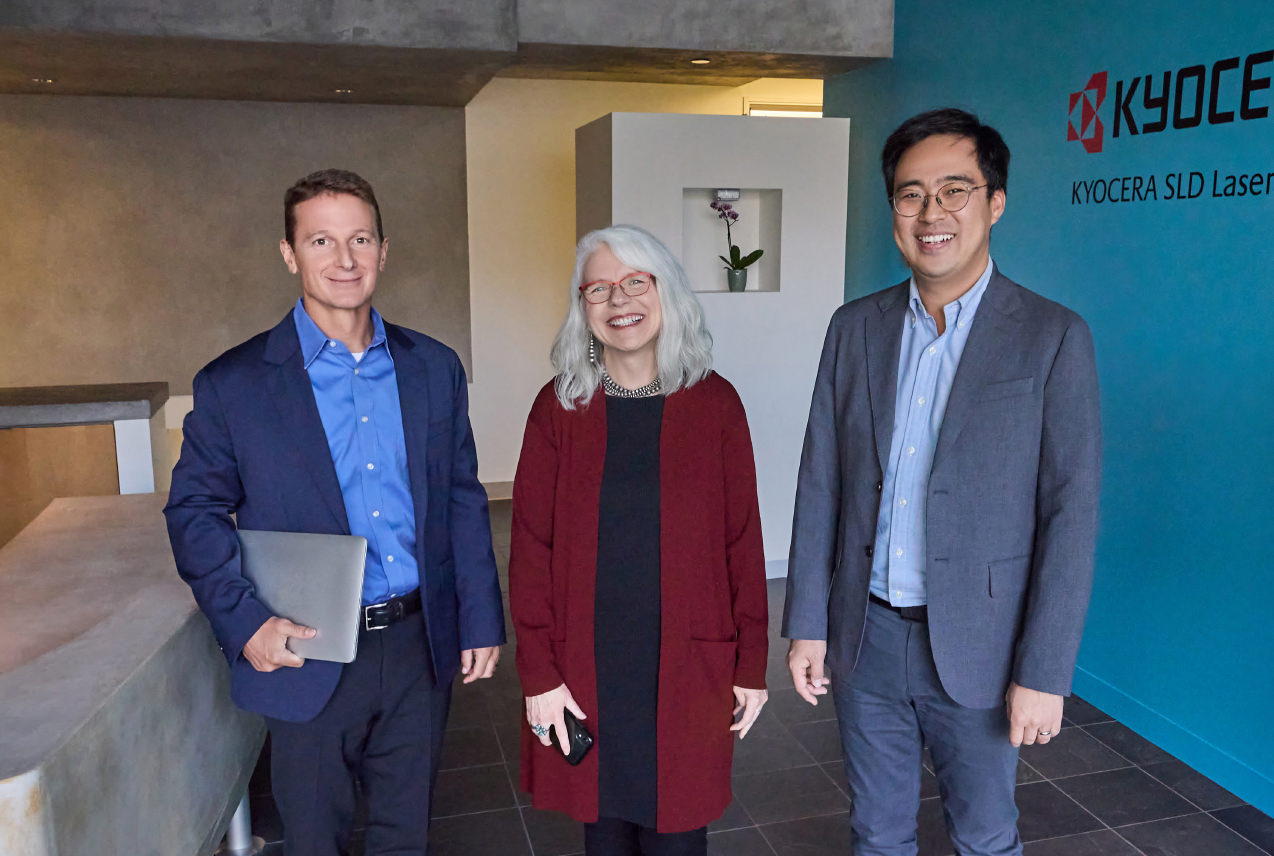 A Low Cost, Energy Efficient, and Long-Distance Data Transmission Global IoT Network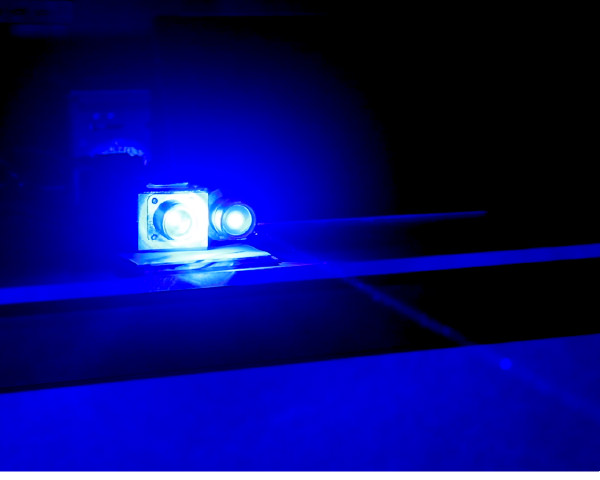 Along with the rapid global proliferation of computers and smartphones, the Internet has become an indispensable part of our daily lives. Furthermore, we are now in an age in which it is not only people that are connected to the Internet; various objects are connected, too.
As a result, interest in and expectations for the Internet of Things (IoT), which facilitates the exchange of information for an even more convenient digital society, are also increasing year over year.
Fully functioning IoT will facilitate cloud-based collection of a range of data that was previously difficult to acquire, and integrating and analyzing this data will aid in the creation of a safer, more secure, and more efficient society. The key to these developments is the construction of networks in areas currently lacking them. Kyocera's wide-ranging expertise in everything from applications, infrastructure, information technology, and base stations is the very reason the company is being sought to develop IoT solutions for the future.
To aid in its efforts, Kyocera has partnered with Sigfox, a French company offering an entirely new Low-Power Wide-Area (LPWA) network that achieves low running costs even with low data volumes. In Japan, Kyocera has exclusive deployment rights for Sigfox beginning in February 2017. This network easily links with objects that were at one time difficult to connect and is expected to accelerate the development of IoT.
Sigfox
Sigfox is a global IoT network that achieves low cost, low energy consumption, and long-distance transmission.
* As a telecommunications operator, Kyocera Communication Systems Co., Ltd. (KCCS) offers Sigfox in Japan using a 920 MHz bandwidth active tag system.
Learning from Mistakes and Applying the Lessons Learned
Achieving Innovation Through a Corporate Culture that Tolerates Spontaneous Change
A KCCS director and division manager of the LPWA Solution Service Division was heavily involved in the domestic rollout of Sigfox. Since the dawn of the Internet, he has been engaged in application development, infrastructure creation, and more in both Japan and abroad, including in Silicon Valley. Below, he talks to a manager in the same division about his endeavors and struggles thus far.
Director
Division Manager

LPWA Solution Service Division
KYOCERA Communication Systems Co., Ltd.

LPWA Platform Section Manager

LPWA Solution Service Department
LPWA Solution Service Division
KYOCERA Communication Systems Co., Ltd.
Were there any obstacles when you launched the Sigfox business?

From early on, Kyocera has expected to play a key role in the expansion of IoT - that is, an era in which objects and society are linked. Whenever we spoke to customers, there was always a high demand for objects to be linked through networks. However, networks developed to facilitate wide coverage and large amounts of data, and some objects didn't suit these parameters.

So even when low-volume transmission would suffice, there was no choice but to use large-volume networks.

That's exactly right. And large-volume networks are of course more expensive. This is why we wanted to use our unique expertise in telecommunications to create networks that could cater to various data volumes, including low volume transmission.

As a network that is energy efficient, inexpensive, and allows transmission of low data volumes, Sigfox seems perfect. What specific ideas do you have in mind for Sigfox?

For example, for direct mail packages sent to customers, an automotive company from the UK included a small button device that would only allow one or two transmissions. So when customers opened their packs, a notification would be sent to a call center, and the call center could then phone the customer. We're thinking of using Sigfox similarly as a marketing tool.

It's a great way to determine to what extent direct mail advertising is read. However, a disposable marketing tool like this is only possible using an inexpensive network like Sigfox.

We're also looking at using the network for security cameras. Constantly synching images with a network is both costly and problematic, and not only that, cameras are installed in various locations, and you never know when they might become faulty or run out of battery. Sigfox would allow us to send notifications from cameras only when an abnormality is detected.

It could also work for B2C services, too. If we install Sigfox into a device, customer support could gauge the product's condition when there's a fault which would facilitate timely, detailed support.

Sigfox is such a useful tool. Is there anything from your five years of experience in Silicon Valley that you are applying to the Sigfox project?

I learned the importance of repeatedly making mistakes and learning from them. I also could understand that unless there's a culture that tolerates sudden change - changes, perhaps, that are detached from conventional values - innovation will be stunted. It may be because I learned this in Silicon Valley that I was able to move forward with Sigfox, a business for which the potential is still not widely known.

You mentioned learning from mistakes - how do you learn and recover from these experiences?

It's important to remember that even though you've made a mistake, you've also accumulated experience. Of course, I feel down when I get something wrong, but after some self-reflection, I know that my previous mistakes will enable me to do things differently the next time.
Leveraging Kyocera's Strengths to Offer All-in-One Solutions
IoT-driven initiatives have only just begun. With the advent of 5G and further development of telecommunications technologies, connections between objects, as well as between objects and people, will only continue to improve. It will also be possible to visualize greater amounts of data, which will lead to greater convenience for society. We are nearing an era in which everyone, not only IT experts, will be able to efficiently use IoT. Against this backdrop, how are the employees from the LPWA Solution Service Division going about their work?
There is still so much room for innovation in the telecommunications sector. What do you think the future holds?

At the moment, objects which are not connected to a network far outnumber those which are, but if IoT continues to develop rapidly, we will soon be able to collect data from nearly everything that we own. Though I'm not sure whether that will necessarily mean more convenience…
But there's no doubt that for some fields, being able to see objects in terms of data will lead to greater convenience. So I'm certain there will come a time when we'll be able to generate synergies with fields we've never worked with before.

I'm sure that would lead to new ideas.

I hope that the next generation of employees will keep trying new things and expanding their potential. Although as their superiors, we have to set a good example first…

As per your advice, I also believe it's paramount that Kyocera's employees don't simply stay within their immediate scope of business, but rather try new things. If our generation doesn't bring these new technologies and services into society, then innovations like Sigfox and IoT will never grow.

What do you hope to achieve with Sigfox in the future?

Kyocera manufactures numerous devices, so to start I'd like to incorporate Sigfox into all of them. I'm looking at whether, within the Kyocera Group, we can provide an all-in-one solution combining devices and telecommunications. We're also seeing ground-breaking sensing technologies being developed, so I think society will change drastically in the future.
Index
Kyocera's Main Growth Markets