Information &
Communications

Mobility

Environment &
Energy

Medical &
Healthcare Go beyond imagination

Our Vision
We are opening the door to an exciting new world,
driven by insatiable curiosity and passion for the future.
From communication and mobility technologies
to renewable energy systems to medical devices,
Kyocera continues to venture into unexplored fields
guided by an enduring philosophy
based on the relationships between people and technology.
It's not enough to simply be innovative.
Keep aiming higher. Be Innovation!
Kyocera's
Main Growth Markets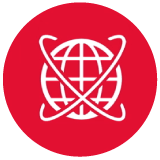 Information &
Communications
Forging the Future of Information and Communications with IoT and 5G
In line with structural changes taking place globally, a more convenient and comfortable world is expected to be created with the rollout of IoT (Internet of Things), which uses networks to connect things to the Internet that could previously never have been connected.
From 0G through to 5G, Kyocera has worked to build reliable and sustainable communication networks, and will play a key role in the realization of the information and communication infrastructure of the future.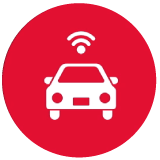 Mobility
Paving the Way for Safe and Secure Autonomous Mobility with Innovative Solutions and Infrastructure
To help pave the way for the creation of an autonomous mobility society, Kyocera will develop not only automotive devices, such as cameras and displays but also critical infrastructure leveraging our know-how in communications technology.
Furthermore, we will support the evolution of mobility with three-dimensional spatial analysis technologies, such as in personal transporters and drones, which are critical to improving safety and security around the world.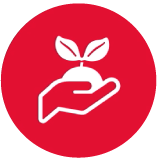 Environment &
Energy
Toward a Sustainable Future with Optimized Energy Solutions for the Global Environment
In recent years there has been increasing demand for renewable energy solutions to help create a zero-carbon society and mitigate global warming.
To help promote sustainability, Kyocera manufacturers high-quality solar, storage, and fuel cells with long-term reliability, and develops new AI-powered technology solutions for efficient renewable energy management.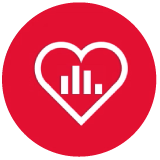 Medical &
Healthcare
Contributing to Enhanced Quality of Life (QOL) and the Advancement of Healthcare Technology
In addition to providing prosthetic joints, dental implants, and other medical products that help people live fuller and more healthy lives, Kyocera is also engaged in the research and development of new and original devices and products that enhance convenience in day-to-day health management.
Furthermore, we are enhancing people's QOL by providing total healthcare solutions utilizing preventive medicine to help extend people's healthy lifespans.