Interview
Clean Energy Pioneers
Kyocera's Initiatives Toward an Environmentally Friendly Society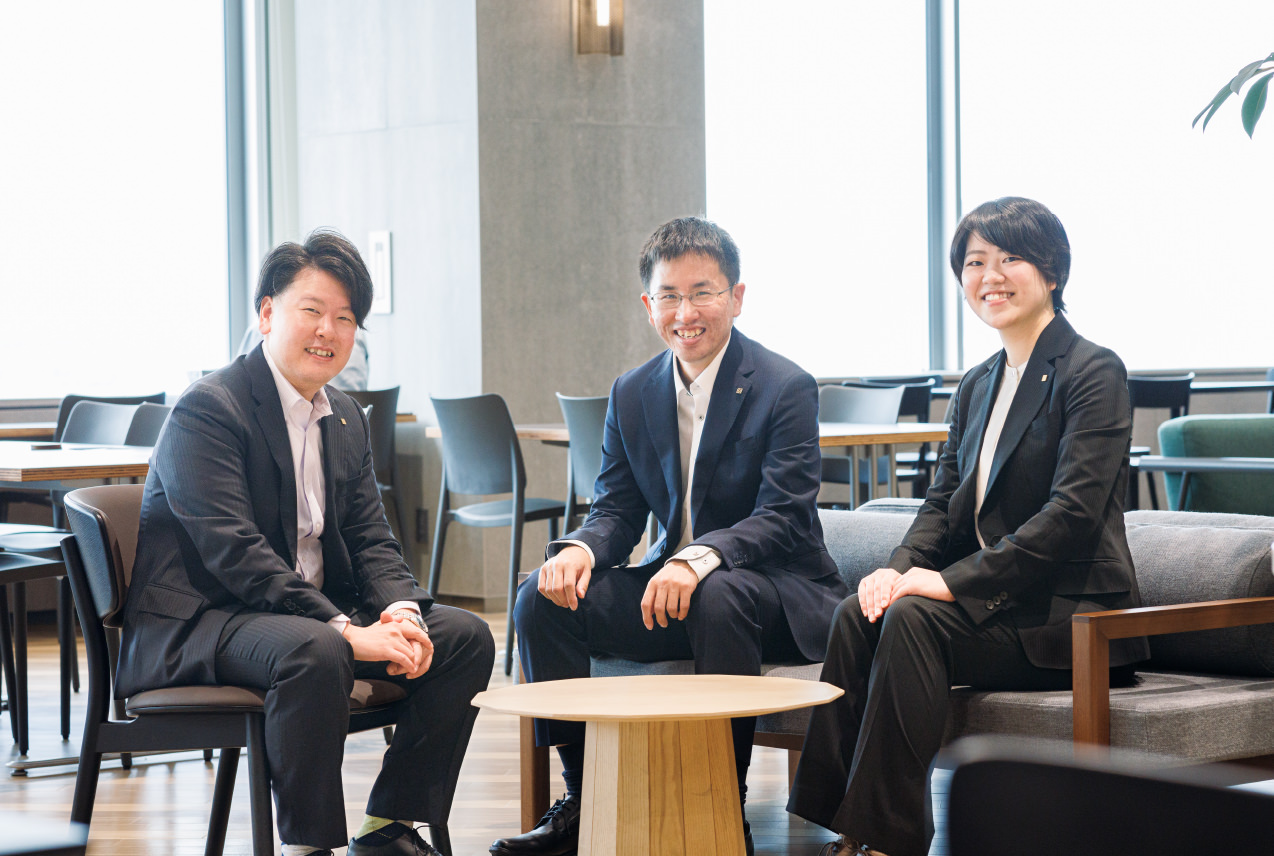 Utilizing Clean Energy with Minimal Impact on the Environment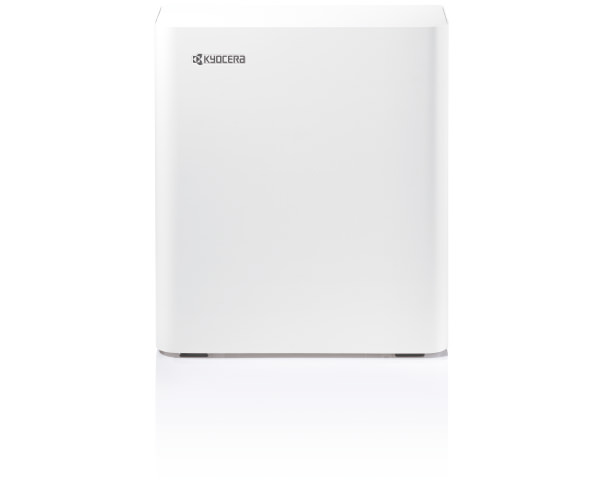 In recent years, Sustainable Development Goals (SDGs), a set of common sustainability targets for the global society, have garnered increasing attention. To achieve a sustainable society, nations and corporations must make efforts to tackle a wide range of environmental issues, such as global warming.
"Affordable and Clean Energy" is one of the 17 SDGs. Looking ahead, it will be important not to rely on conventional sources of energy, but to actively promote the use of clean energy with minimal environmental impact. Expertise in energy management will therefore be paramount.
Kyocera is a comprehensive manufacturer of energy-related products, including solar cells, storage batteries, and fuel cells. The company is also currently researching and developing ways to contribute to the global environment using its Trifuente* energy management system, a unique solution that combines these three technologies together - solar, storage batteries, and fuel cells - with an AI-based energy management system to promote efficient use of energy.
In promoting the use of renewable energy and reducing CO2 emissions, Kyocera is aiming to make a renewable energy-based society a reality.
*Trifuente: A system combining energy management with solar cells, storage batteries, and fuel cells, all of which are manufactured by Kyocera. Starting with the development of these core products, Kyocera has designed an AI-based control system that takes into account the features of each to achieve maximum performance and efficiency.
Solar Power Generation Systems
"Bringing joy to people's lives through solar energy"—With a commitment and passion that hasn't changed for more than half a century, and a wealth of experience and achievements in solar power, Kyocera will strive to provide high-quality, high-reliability energy solutions.
"Enerezza"
Residential Energy Storage System
At the core of this system are clay-type lithium-ion batteries, named as such for their clay-like positive and negative electrodes. Not only has this technology drastically simplified the battery manufacturing process, clay-type batteries last longer, are safer, and are cheaper to produce.
"Ene-Farm Mini"
Residential-Use Fuel Cell Cogeneration System
Ene-Farm Mini is the world's smallest* fuel cell cogeneration system for residential use.
*World's smallest residential-use fuel cell as of October 10, 2019. (In-house investigation)
Applying Kyocera's Core Technologies to Next-Generation Energy Management
Solid oxide fuel cells (SOFCs) are one of the three renewable energy technologies developed by Kyocera that are integrated into Trifuente. Below, a junior system developer from the Corporate R&D Group and a junior marketing employee from the Corporate Smart Energy Group speak to the deputy senior manager of the Energy Systems R&D Division about his work in researching and developing these innovative technologies.
Deputy Senior Manager

Development Department 1
Energy Systems R&D Division
Corporate R&D Group

System Development Engineer

Unit 2 Kokubu R&D Section
Development Department 1
Energy Systems R&D Division
Corporate R&D Group

Marketing

Product Planning Team 2
Smart Energy Marketing Division
Corporate Smart Energy Group
Kyocera has been involved in the development of SOFCs for residential use for around 20 years. What issues and difficulties did you face at the start?

Since there was no precedent, we had no idea what shape the cell should be or what materials we should use. We started from zero. It was tough because we worked as a small team throughout the process, from developing the materials for the cells and stacks to development of the final system. Almost all of our experiments failed, but through continuous trial and error, we were able to find a solution. We struggled, but we were committed to our goal of solving important environmental-related issues. When developing new things, I think it's important to start from zero.

Ene-Farm Mini, the world's smallest* residential-use fuel cell cogeneration system, went on sale in October 2019 and received widespread attention for its compact size. Was it Kyocera's core technologies that enabled you to make it so small?

* World's smallest stationary residential-use fuel cell as of October 10, 2019. (In-house investigation)

Indeed, it was. There are two types of Ene-Farm - PEFC* and SOFC - and at Kyocera, we manufacture the SOFC type. PEFC systems operate at low temperatures and require high-purity hydrogen to function. Hydrogen obviously can't be found in homes, so in addition to fuel cells, PEFC Ene-Farms are also equipped with a high-temperature device that creates hydrogen from city gas. It makes for a complex system. On the other hand, SOFC systems operate at high temperatures and don't require high-purity hydrogen. Moreover, the SOFCs we manufacture use heat directly from batteries to transform city gas into reactant gas, which is required for fuel cells. These are simpler systems with relatively few built-in devices.

* PEFC: Polymer electrolyte fuel cell

On top of the power-generating Ene-Farm Mini, Kyocera's Enerezza energy storage system is also going on sale this year. Installing these outside the home will of course be useful during natural disasters and other times when electricity supplies are cut off, but will these two systems be linked in the future?

We're not planning to link the two immediately, but we are considering it for the future. There aren't many companies who produce solar cells, storage cells, and fuel cells in-house, so we're thinking about linking both systems through our Trifuente energy management system, which makes use of these three battery systems.
Passion is More Important than Knowledge or Skill
Building Experience Incrementally to Create a Better Future
The next generation of employees will be at the core of the new Trifuente solution. What does Kyocera expect from these future leaders?
Within the Smart Energy Business division, you are currently working on the Enerezza project. What sort of work would you like to do in the future?

In the worst-case scenario, it's said that by the year 2100, global warming will have caused average temperatures to rise by approximately 5℃, plunging major cities like Tokyo and New York underwater. I'd like to help prevent this. Solar cells, which can generate energy from a renewable source, will no doubt be key, but at the moment less than 10% of homes in Japan have solar panels installed on their roofs. If solar panels were installed on all homes, we could cut CO2 emissions drastically.

One of the reasons given for why so few homes have solar panels is the lack of roof space, but perhaps the most common reason is their cost. This is why we're trying to increase the number of solar panels through our new "zero initial investment" model. Installation is free, and with a monthly service fee, ownership of the solar panels transfers to the resident after ten years. Reducing the cost of solar panels through development is of course important, but I'd like to also think more about how to increase their use through marketing and new business models.

I actually bought a Kyocera solar power system back in 2003, and at the start, I calculated how much energy was generated each day. After continuous use, you do get a sense that you're contributing to the environment. It is important to increase the number of people who want to do the same in the future.

What about you? Which fields would you like to contribute to in the future?

Partly because I studied SOFCs at university, I'd like to address environmental issues—global warming in particular. Specifically, I'd like to promote the use of the Ene-Farm Mini and proceed with the development of cheaper, more efficient systems. In the future, I'd like to continue my research and branch out into other fields that could help us address environmental problems.

Now that you're in your third year with the company, has your impression of anything changed?

In the beginning, I thought it would be enough to just enhance power generation efficiency. But having joined the company and actually started research, I've realized that to bring a product to market, it's not only about cost and performance; we also have to consider things like laws and regulations. I've learned the importance of taking a comprehensive approach.

What's important in our line of work is not knowledge or learning, but a desire to contribute. I hope in the future there'll be many more people who say, "I'm glad Kyocera made this product!"
Index
Kyocera's Main Growth Markets