Surface Mount Ceramic Package for Laser Element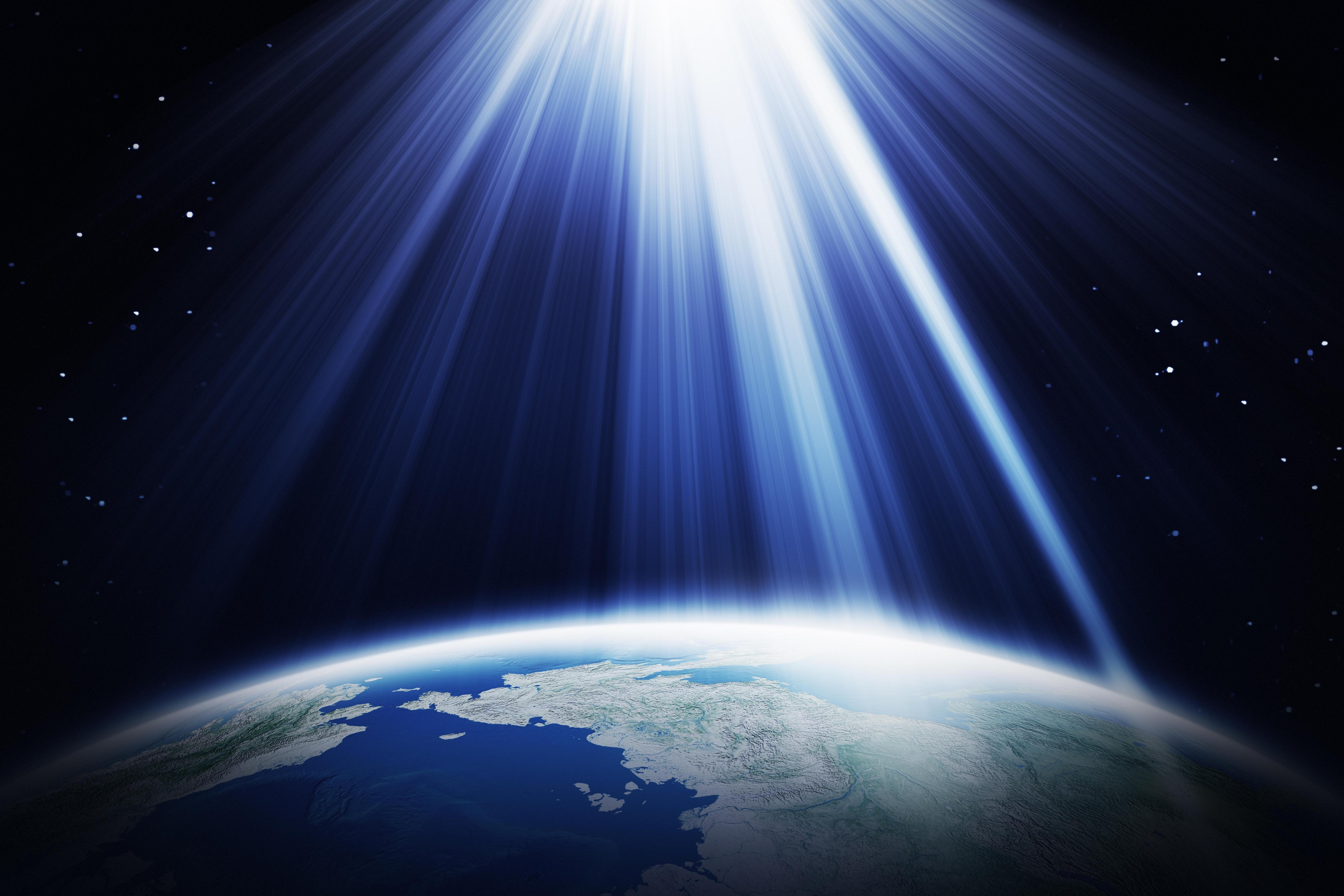 Spaceship Earth, better views with laser light
Laser light has the potential to greatly change our light environment. This is because the laser light is superior to other types of light when it comes to directivity, light harvesting, and optical intensity.
KYOCERA has now developed a package that can increase the types of mounts available for laser diode (LD) lighting, which enables us to find more uses for laser light.
For example, by adopting an LD for a car headlamp, it is possible for drivers to view further ahead of them than before. Also, by using this technology in projectors, this allows projectors to display images with higher quality.
Surface mount ceramic package that can realize downsizing
KYOCERA has developed a surface mount ceramic package to use for LDs that can replace the current metal can type package (TO-CAN).
By using the ceramic package instead of the current metal can type package, it is possible to decrease the size of LDs. Furthermore, thermal resistance can be reduced because this new package uses aluminum nitride (AIN) for its ceramic material.
These improvements can expand the market for products with laser elements.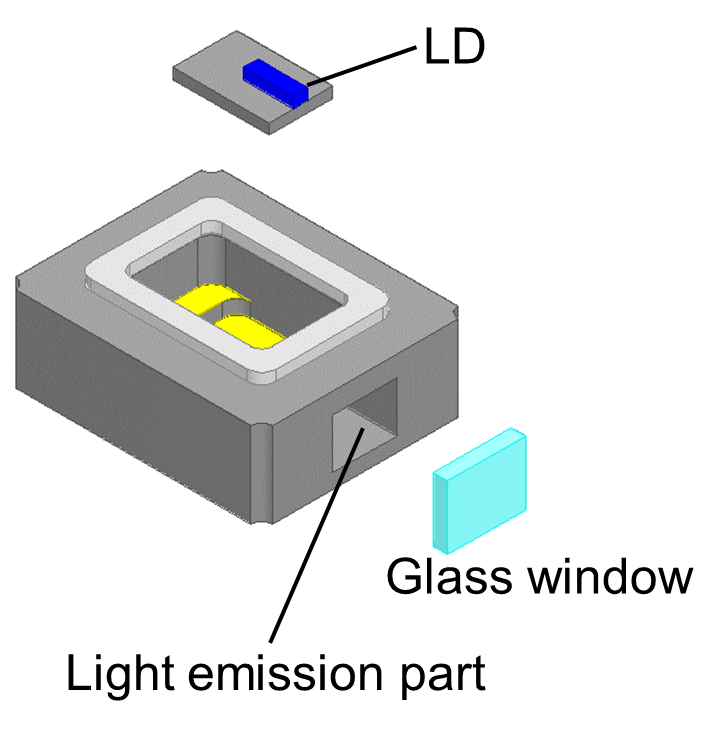 In the surface mount ceramic package on the left, an LD is mounted in the recess. Light is emitted through the window provided on the wall of the package.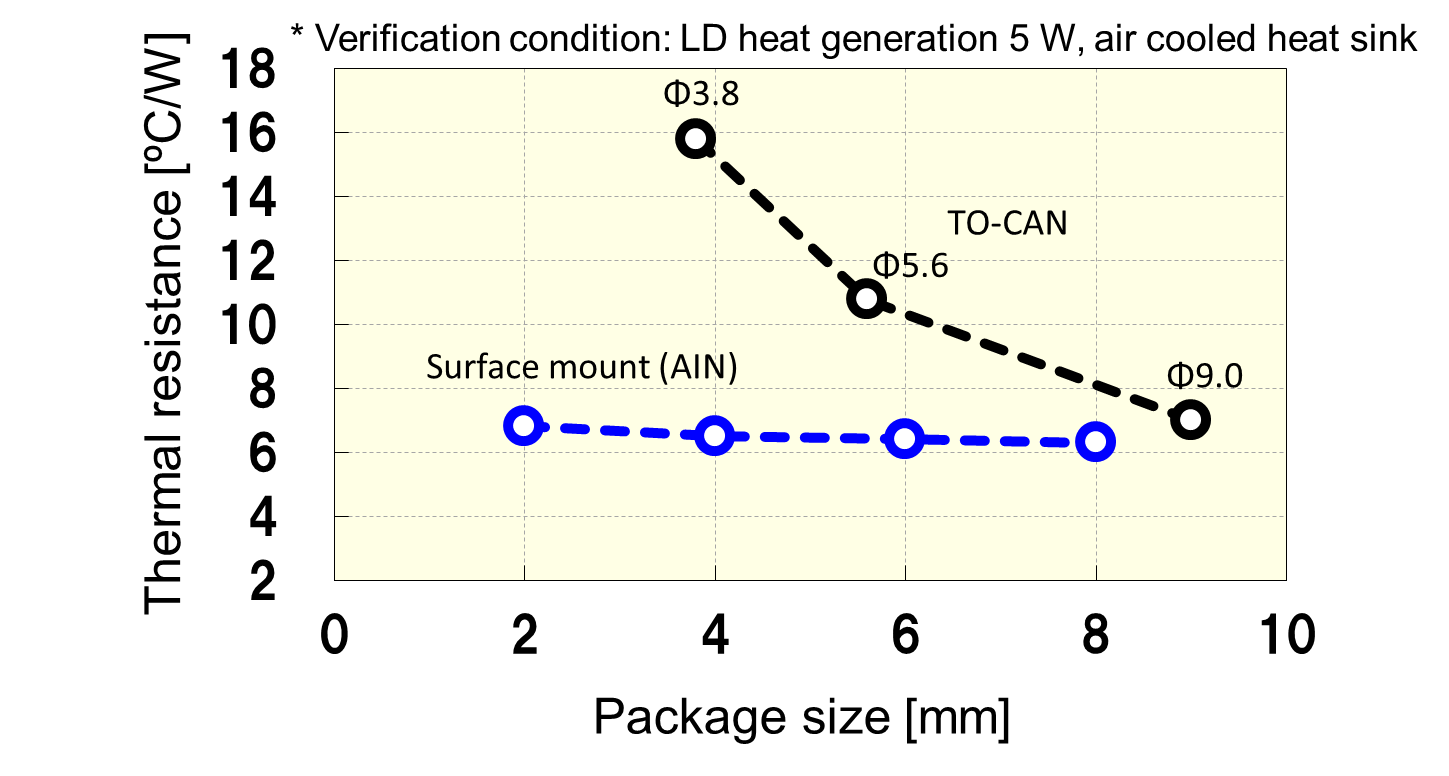 The surface mount ceramic package has lower thermal resistance than the metal can type package, and the size dependence of thermal resistance for it is low. Therefore, problems due to temperature issues can be reduced for LDs, even in compact formats, which in turn means that the light emission characteristics for LDs can be stabilized.
KYOCERA has obtained the following Japanese patents that cover its new surface mount ceramic package for LDs.
Furthermore, KYOCERA is actively seeking foreign patents to cover this innovation as well.