"BASIO®3" won the "2018 Good Design Award."
Patented technologies have been leveraged to develop its high quality design ideal for senior users.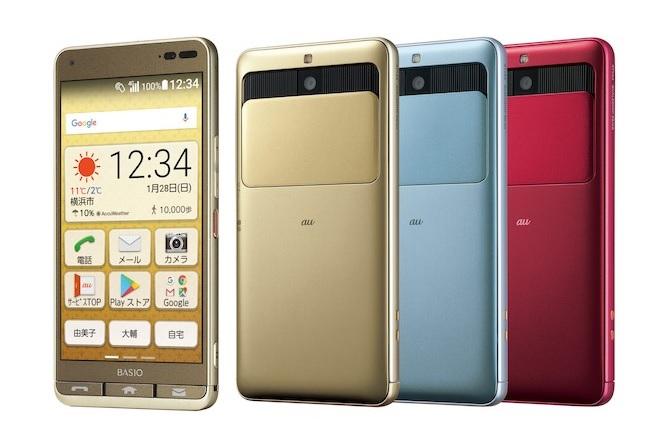 "BASIO®3," a smartphone made by Kyocera for senior users, has received the "2018 Good Design Award" for its excellent design.
The high quality design is ideal for a smartphone for senior users.
"BASIO®3" is a smartphone designed with senior users in mind, and it is easy to use even for first time smartphone owners. There are many people who are interested in having a smartphone and all of its functionality but are uncertain how well they would be able to use it. Others may hesitate to use a phone that is obviously designed for senior users. Therefore, when developing this new model, we sought to combine user-friendliness with a smart design by featuring functions that make its operation intuitive.
The design is supported by our engineering technology.
One example of the phone's intuitive design is that the camera can be activated by simply opening its flat lens cover.
Multiple patented technologies (for example, patent no. 6239799 in Japan) have been used in the design of the flat lens cover in order to achieve both convenience and a sophisticated form. Use of these technologies allowed for the surface of the lens cover to be truly flat unlike the more common thick lens cover that results in an unsightly bump on the back of the phone.
Additional care was taken when designing this model with special attention paid to its cover size, sliding operation, sound effects, and more.
At Kyocera, we hope that "BASIO®3" will bring fun and convenience to older users who are interested in upgrading to a smartphone.
Kyocera will continue to provide exceptional products with uncompromising designs that have cutting edge engineering technologies to support them.
Japanese Patent No. 6239799 (220KB)
"BASIO" is the registered trademark of KDDI Corporation.