Ceramic knives are well known for their outstanding ability to retain a sharp cutting edge. Kyocera has a significant number of intellectual property rights for these wonderful tools.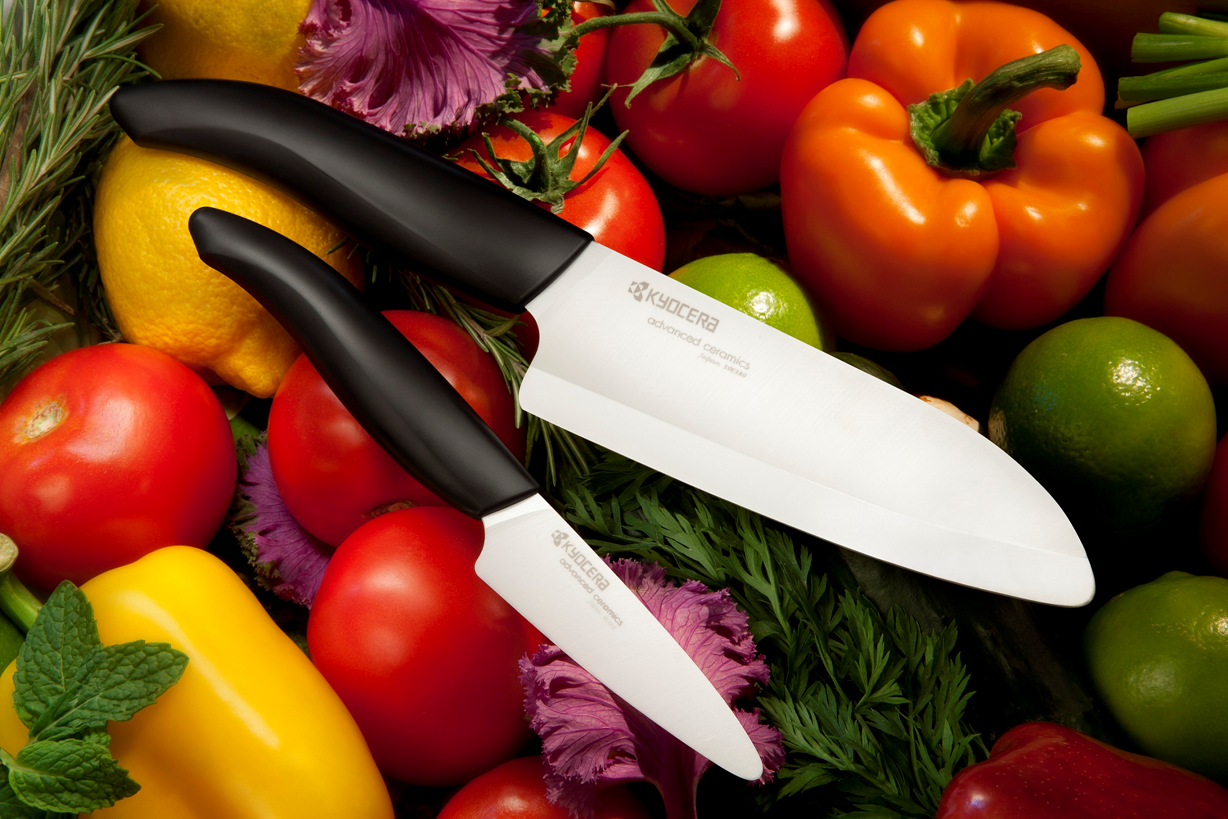 Kyocera's launch of its ceramic knives as home kitchenware in 1984, when fine ceramics were principally being developed as industrial materials, was a truly groundbreaking moment. Fine ceramics are themselves extremely hard materials, and the blades in the ceramic knives used strong zirconia ceramics.
Since that initial release, Kyocera has sought to further perfect the blade, handle, and other elements of its ceramic knives. In this process, it has obtained significant intellectual property rights. An example can be seen in the diagram below, which depicts the R-shaped blade tip of Kyocera's ceramic knives. This shape was established as the ideal type through analysis of stress on the tip at the point of impact (e.g. when dropped). Kyocera holds the patent on this R-shaped blade technology (Japanese Patent No. 3905062).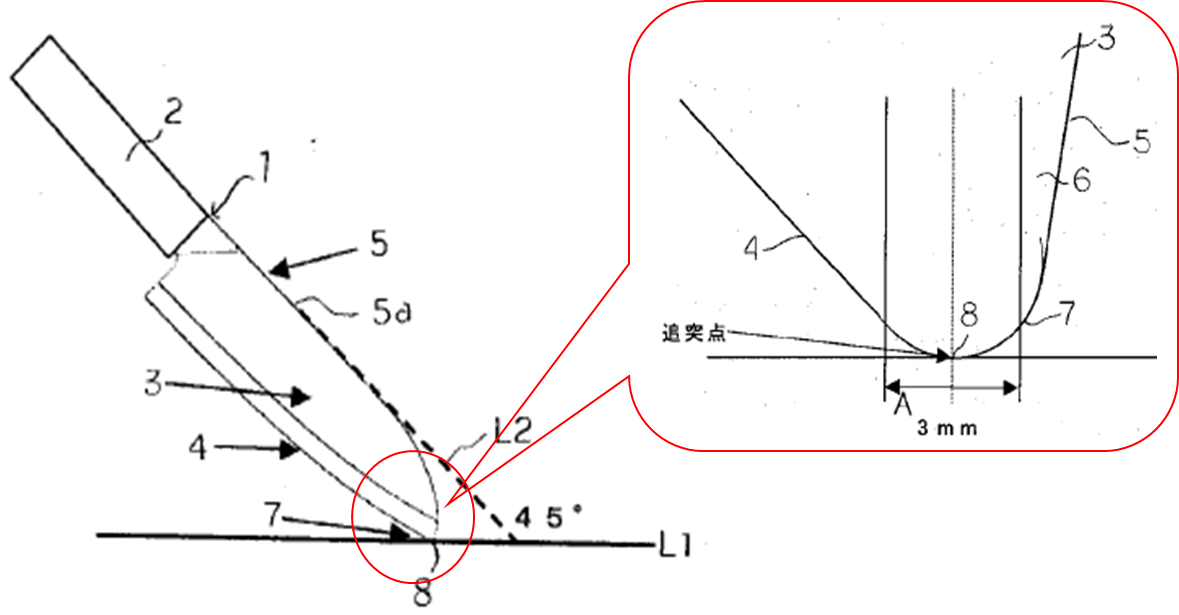 Ceramic knives have become a popular and widely known product worldwide as well as in Japan.
Yet the rise of the Internet and e-commerce has led to many imitation products appearing. Kyocera is actively using its patents and other intellectual property rights to combat these imitation products, so that our customers can continue to be assured of using genuine Kyocera products.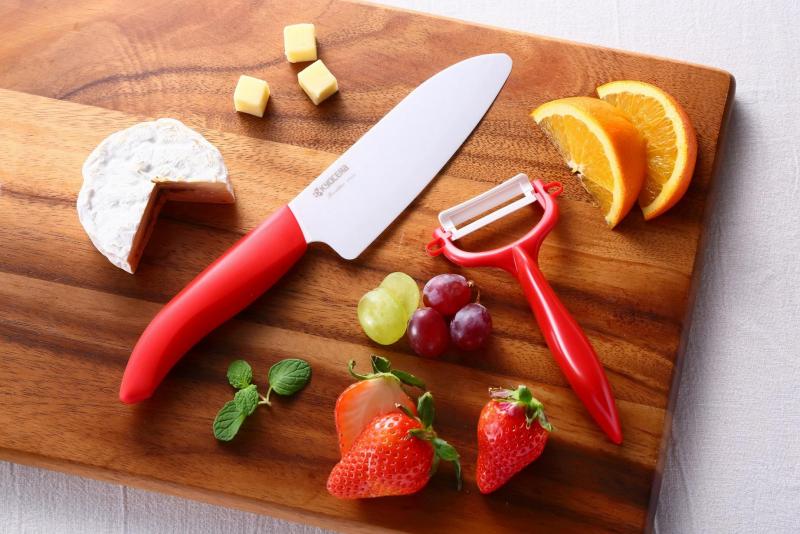 Kyocera will continue to develop kitchenware useful for our daily lives, while also taking strict action against intellectual property right violations such as imitation products.