Kyocera acquired patents related to the video recording that overlays speed information and the like on the video, and this function is implemented in our rugged smartphone.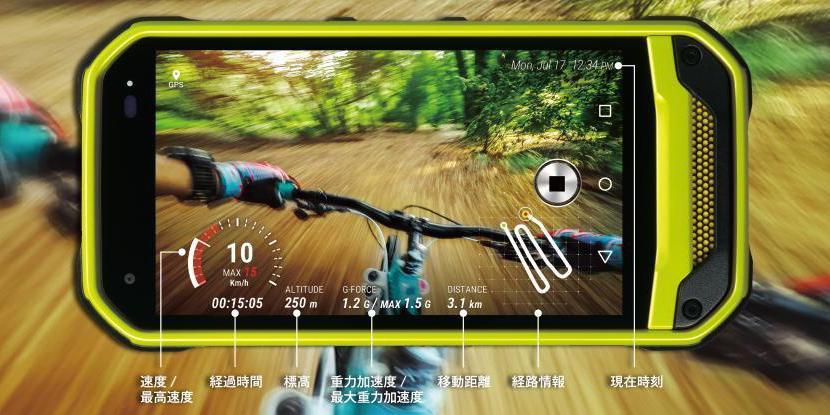 Kyocera sells a rugged smartphone targeted towards outdoor enthusiasts and the like, and this smartphone has received favorable reviews. Of course, camera performance is important not only on ordinary days but also during active, outdoor use. So, we have developed a camera function for rugged smartphones and have acquired patents related to it.
Patented "Action Overlay" Function for Smartphone Cameras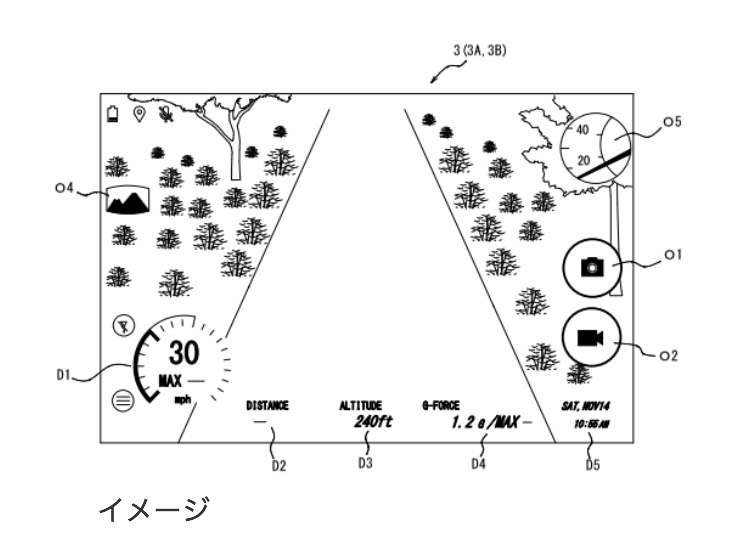 Using the "Action Overlay", information such as your speed and your route will be displayed on the screen after the camera is started up. Then, you can record a video with this information overlaid on it.
With this function, you can easily make cool videos that have sensor information overlaid while checking what the videos look like from the camera view.
While Action Cameras or Wearable Cameras have become popular, this function can provide new value to smartphone users because they can make elaborate videos just with their smartphones. If you are interested, please try our products by all means, or read the patents contents.
Patent number: JP6152232, JP6196746, JP6243081