Here we introduce easy-to-prepare and delicious recipes recommended by Kyocera Group employees using Kyocera Ceramic Kitchen Utensils.


Curried Tofu & Pineapple Fried Rice by Amee, Kyocera, USA
This Thai-infused vegan rice dish is one of my favorite recipes for busy days! It's super easy to make, healthy, and so yummy. Plus, it's SO colorful!
When you are exhausted after a long day, the last thing you want to do is to cook a time-consuming meal at home. So more often than not, I am looking for quick & easy meal options. Something which doesn't require much time to put together and is nutritious with minimal ingredients.
These Kyocera products make my life easier and make cooking a breeze at the end of a long workday!
This is one protein-rich recipe - just bake/sauté some tofu, throw in some veggies, pineapples, some sauces & rice, and you are done. It is also a great way to use all the leftover veggies from your refrigerator.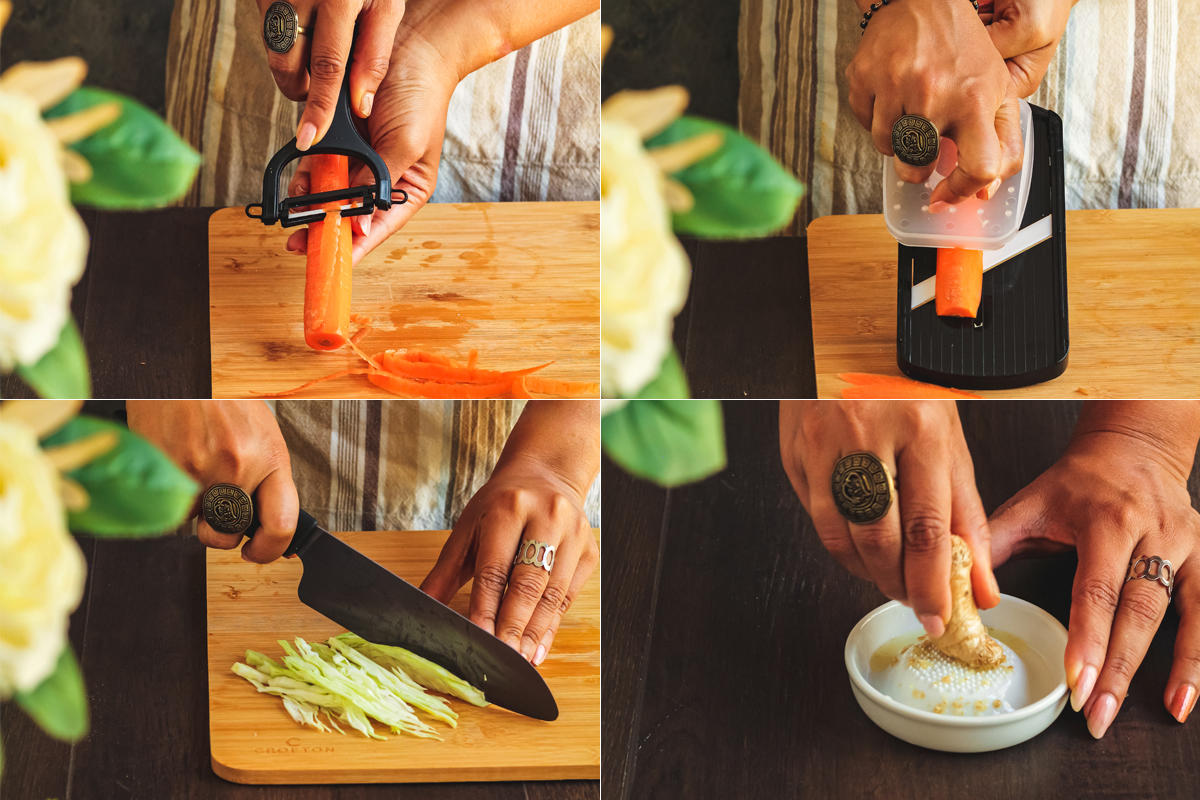 INGREDIENTS:
8 oz extra firm tofu cut into cubes
1.5 tbsp oil
1 tsp curry powder
1/2 tbsp grated ginger
1 cup mix of bell peppers, carrots, peas & corn
1 cups pineapple chunks (fresh/canned)
1.5 cups cooked brown rice
2.5 tbsp soy sauce
1 tsp sambal sauce or to taste
1 tbsp sweet-n-sour sauce (optional)
1/4 teaspoon pepper powder
1 tsp lime juice
salt to taste
cilantro & peanuts to garnish
COOKING DIRECTIONS:
Press tofu by placing some heavy object on top for 15 mins to get rid of all water. Once all the water has been drained, cut it into cubes.
Heat 1 tsp oil in a Kyocera ceramic frypan on medium heat.
Once hot, add tofu, curry powder, pepper & salt. Mix till tofu cubes are well coated with the spices. Cook the tofu cubes for 2-3 minutes on each side or till they turn golden brown in color. Remove from pan & set aside.
Add oil to the pan again. Add ginger.
After a minute, add the veggies. Sauté for one minute nore.
Stir in the pineapple chunks & cook for 1 more minute.
Push all the veggies to the side & add the sauces & salt.
Add the rice & stir till everything is well combined & all the rice is coated with the sauce.
Garnish with cilantro, peanuts & fresh lime juice. Serve warm.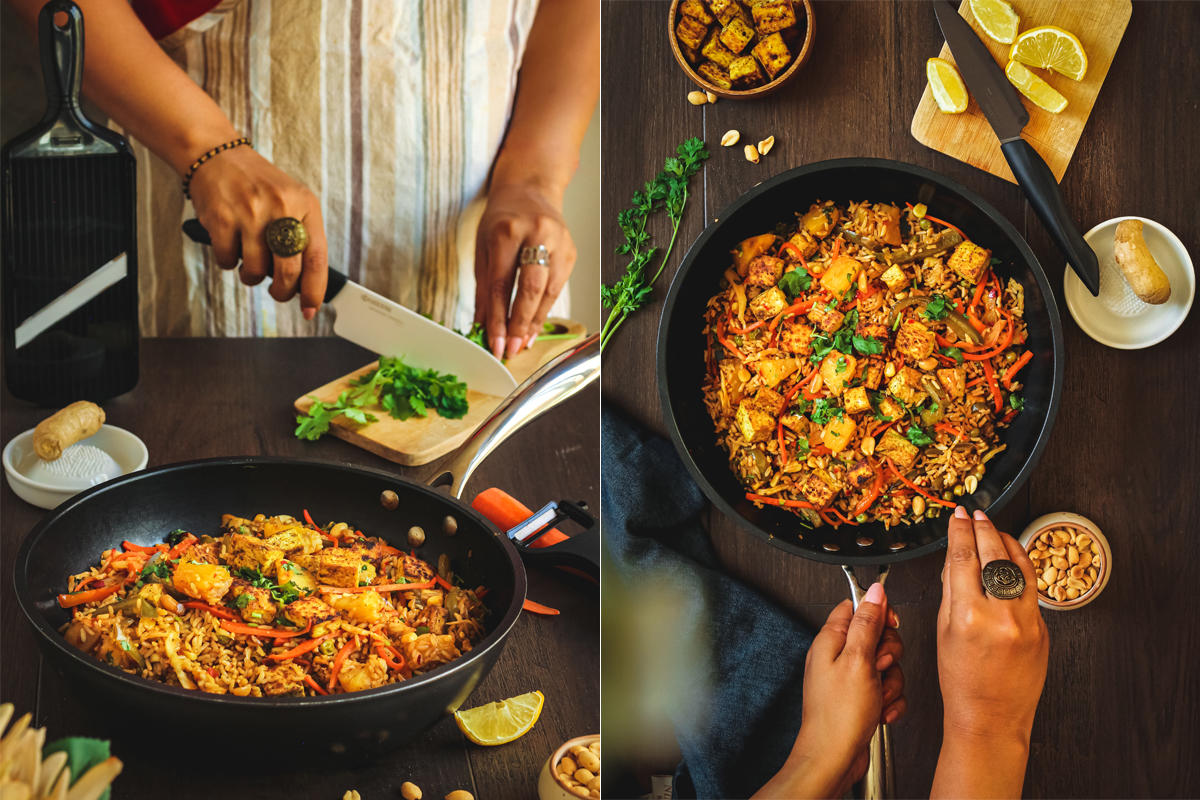 Learn more about Kyocera Ceramic Kitchen Utensils:
https://global.kyocera.com/prdct/fc_consumer/index.html
For Kyocera products in your everyday life, please watch the Kyocera Corporate Profile Video.
https://global.kyocera.com/company/movie/index.html
For Kyocera's North American operations, please visit the website below.
https://americas.kyocera.com/company/about/