The world is an aggregation of regions, and each region has its unique local cuisine influenced by the region's climate, history, and culture. In many cases, spices and herbs play a vital role in determining a culture's taste and flavor.

Since many people now have more chances to cook at home due to COVID-19, you can enjoy different tastes by simply sprinkling spices and herbs on familiar ingredients. So why not try adding spices and herbs and enjoy the feeling of traveling abroad?

Kyocera's beechwood mills bring both function and taste to your kitchen or tabletop. The high-quality grinding mechanism grinds the spices but does not crush them, resulting in an intense aroma.

In addition, the high-quality design uses a simple but yet modern material mix of glass and wood. Using this universal mill, you can grind various peppercorns, coarse-grained salt, herb flakes, and other spice seeds from coarse to very fine.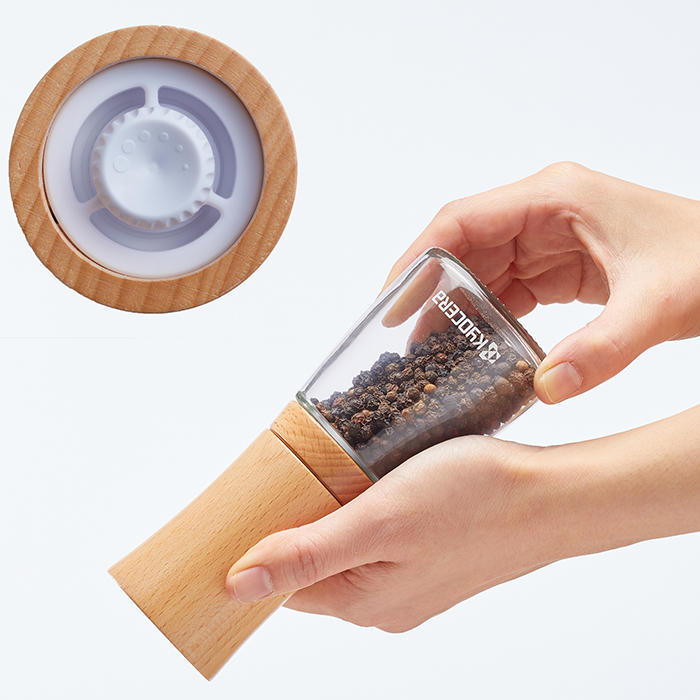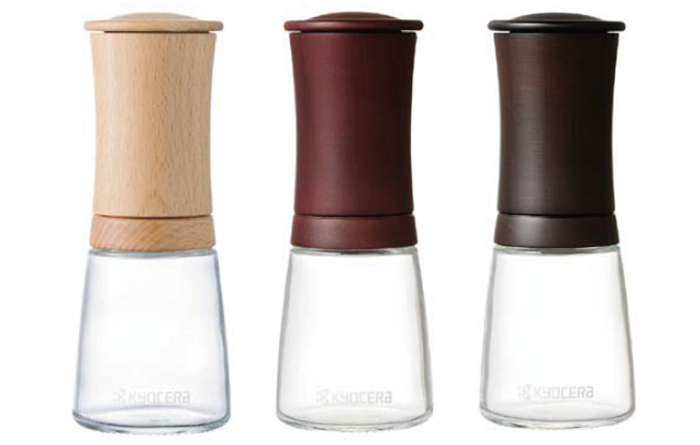 Advantages:
Made of advanced ceramics so it does not rust, does not absorb taste or odor, and stays sharp for a long time.
Easy to operate with an adjustable dial to adjust grind preference (coarse to very fine)
Available in three colors: natural, rosewood, and walnut.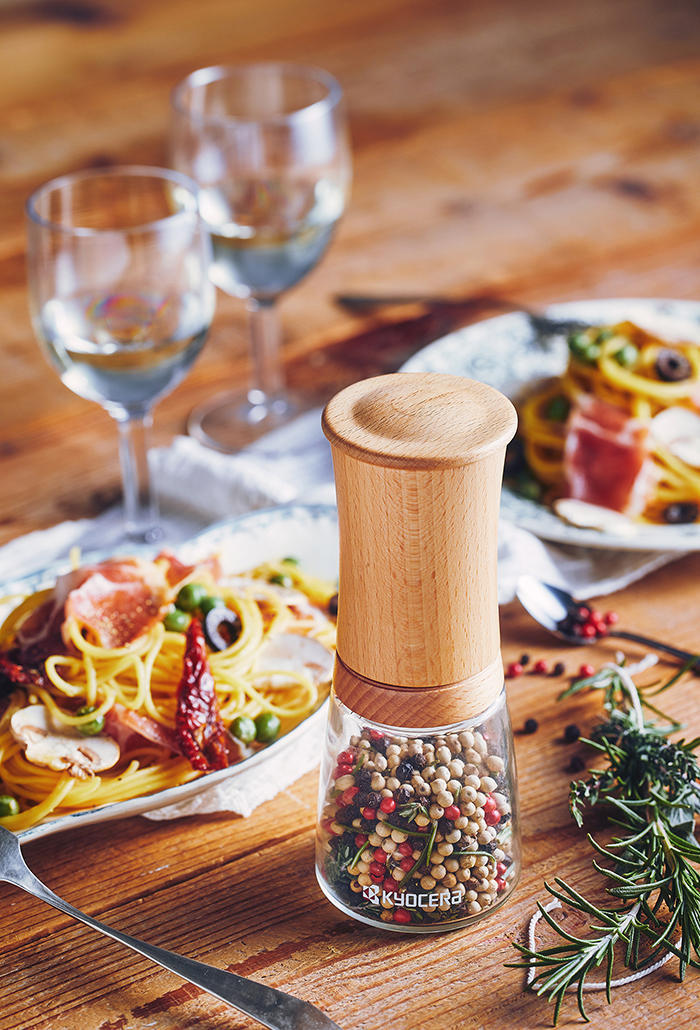 Pasta aglio, olio e pepperoncino, with prosciutto (ham) and mushrooms



Learn more about Kyocera's kitchen utensils and stationery here (Regional site links):
https://global.kyocera.com/prdct/fc_consumer/index.html