Have you ever tried Spargel?

Spargel, or white asparagus, is a seasonal vegetable in European countries like Austria, the Netherlands, and France, but German passion for white asparagus is said to be unrivaled.

Asparagus season in Germany starts in April and ends in late June. As it is the first fresh vegetable of Spring, people get excited when they see it on supermarket shelves, stores, and everywhere else throughout the country!

Asparagus is versatile, delicious, and low-calorie healthy vegetable, but its preparation is sometimes a little tiresome. With Kyocera's ceramic peeler, however, that is a thing of the past.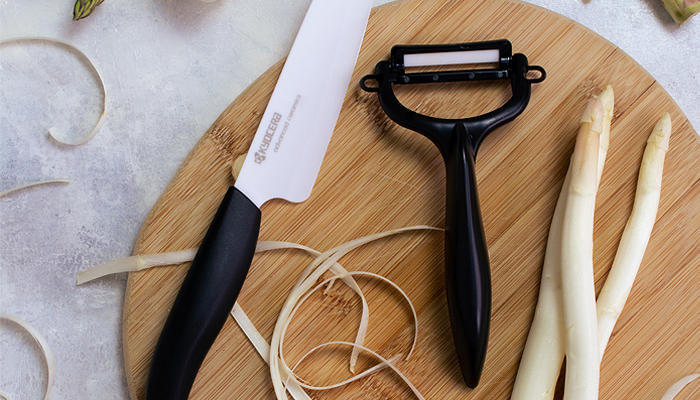 This small kitchen gadget features a Kyocera high-performance ceramic blade. It is ideal for peeling asparagus because the sharp edge removes the peel wafer-thin, thereby preserving as much of this precious vegetable as possible.

At the same time, the ceramic peeler blade is corrosion-free and does not absorb any taste or odor from the cut vegetable. Hence, the spring vegetables end up in the pot or oven all the more quickly, and the peeler is ready to use again right away.

Boiled Spargels are typically served alongside potatoes, ham, or sausage with Hollandaise sauce or melted butter.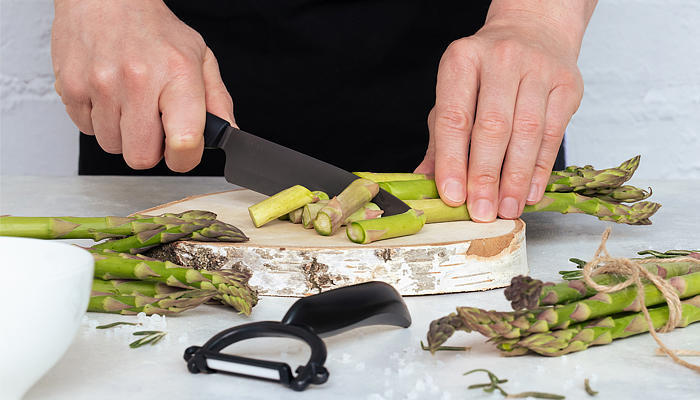 Advantages:
Effortlessly glides through food thanks to optimal cutting angle and extremely sharp blade
The ergonomically shaped handle allows for easy and safe peeling
Available in four colours: black, red, green, and white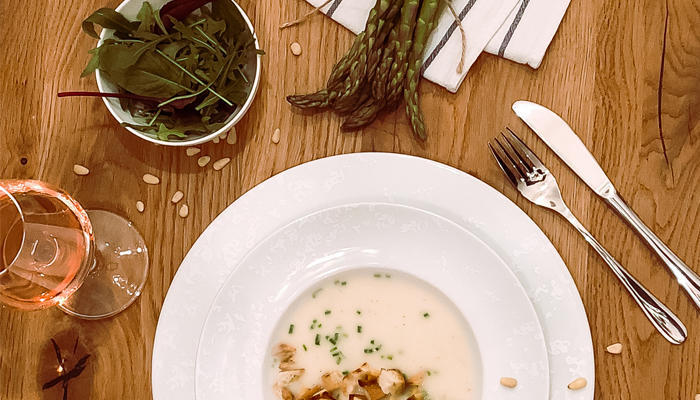 Spargel cream soup


Learn more about Kyocera's kitchen utensils here (Regional site links):
https://global.kyocera.com/prdct/fc_consumer/index.html