Kyocera Corporation, the world leader in Fine Ceramic technology, today introduced a Silicon Nitride (SN) light source for high-performance Fourier Transform Infrared (FTIR) spectrometers, developed using its SN heater and glow plug IP portfolio.
Kyocera's SN heaters have been regarded as the most robust and fastest-ramping heaters in the world, durable enough to serve as glow plugs for diesel engines and igniters for industrial boilers, residential gas furnaces and Solid Oxide Fuel Cells (SOFCs).
Applied to spectrometry, Kyocera's SN technology offers a light source with exceptional emissivity, which enables more accurate material identification. In addition, the durability of Kyocera's SN material results in lower failure rates, an extended duty cycle, and reduced maintenance downtime, as compared to conventional light source solutions.

Main Features
① Compact size with customizable heating parameters
Kyocera's heater technology features a unique structure, with a printed heating element embedded in silicon nitride ceramic. Because of this design feature, each heater pattern can be uniquely customized to the end application. Heating parameters such as wattage, output temperature and heating area can be designed to meet specific customer requirements.
② High infrared emissivity
The spectral emissivity of Kyocera's SN heaters in the infrared region is generally higher than that of Silicon Carbide (SiC), a common ceramic material used for FTIR heaters (Fig. 1). Higher spectral emissivity is important in an FTIR light source, as it enables more accurate identification of substances because it produces clear spectral peaks specific to the substance.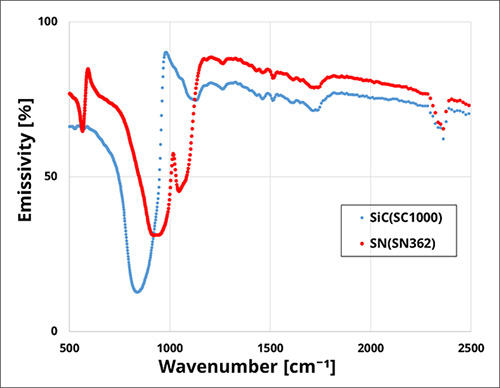 Figure 1: Spectral emissivity in the infrared region at 450°C.
③ Long product life
The unique structure of Kyocera's SN heaters hermetically encapsulates the heating element within the ceramic body, virtually eliminating risk of failure due to heating element oxidation. As a result, Kyocera's SN heaters offer high reliability and long product life, with no significant performance degradation over more than 150,000 cycles.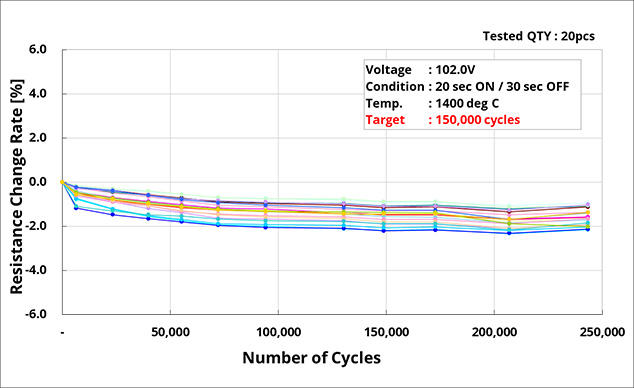 Figure 2: SN plate-type heater cycle test data
④ Excellent Durability
Silicon nitride is well known as a robust material, with a long history of success in igniter and glow-plug applications. One of the reasons for this robustness is its fracture toughness, which is more than twice that of silicon carbide. Silicon nitride's unique resistance to cracking or chipping during handling, installation and replacement makes it an advantageous material.
| | | |
| --- | --- | --- |
| | Silicon Nitride (SN 362) | Silicon Carbide (SC 1000) |
| Fracture toughness MPa/√m | 6 | 2~3 |
Kyocera's SN glow plugs bring a wide range of new benefits to applications requiring a reliable, high-performance FTIR light source. Because of the unique material and design properties, customers can be assured that Kyocera's SN heaters will meet the performance and reliability requirements demanded by FTIR applications.
■About Kyocera's SN Light Source:
https://global.kyocera.com/prdct/ecd/heater_sn/index.html