Characteristics of Kyocera UV LED Light Sources
High-density mounting and high heat dissipation accomplished by Kyocera's ceramic substrates
High-density mounting of LED chips produces high-output irradiation. Kyocera's low-thermal resistance ceramic substrate improves heat dissipation and allows high density mounting of LED chips.
Product design optimized by simulation
Kyocera's UV LED Light Sources are developed by using optical simulation to optimize irradiance, focus distance, and surface uniformity as well as fluid simulation to optimize the characteristics of heat dissipation and the positioning of components.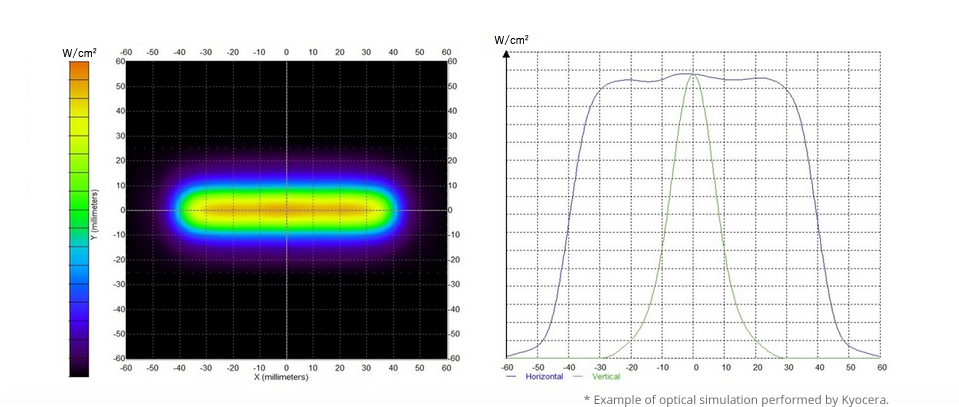 Customized Products
In addition to our standard products, we offer custom products. Please contact your local Kyocera representative for more information.