Kyocera Corporation (President: Hideo Tanimoto, hereinafter "Kyocera") today announced that it has completed its 100% acquisition of California-based SLD Laser (Soraa Laser Diode, Inc.) based on the agreement
announced on Nov. 12, 2020
. SLD Laser is now a wholly owned subsidiary of Kyocera operating under the name KYOCERA SLD Laser, Inc. (hereinafter "KSLD").
■ Overview of KSLD
* You can scroll this table sideways.
| | |
| --- | --- |
| Company name | KYOCERA SLD Laser, Inc. |
| Location | Goleta, California, U.S.A. |
| Representative | James Raring (President & CEO) |
| Number of employees | 159 (As of December 31, 2020) |
| Sales bases | U.S., Germany, Japan, China |
| Key products | GaN (gallium nitride) based laser diode products |
■ Products of KSLD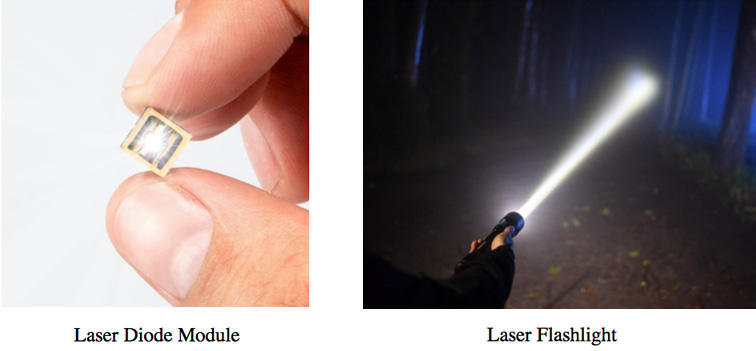 KSLD will be participating in virtual meeting held from January 12-15, 2021 in connection with "CES International 2021," the world's largest technology tradeshow, which will be held online from January 11-14.
To learn more about it, please visit
https://www.businesswire.com/news/home/20210106005713/en
About KYOCERA SLD Laser
KYOCERA SLD Laser, Inc. (KSLD) is a wholly owned subsidiary and a group company of KYOCERA Corporation, commercializing a new generation of gallium nitride based laser light sources for automotive, mobility, specialty lighting, and consumer applications. The company is ISO 9001 certified and automotive compliant to IATF 16949, and operates facilities in Santa Barbara, CA and in Fremont, CA. KSLD's high luminance LaserLightTM sources are UL and IEC safety certified and are utilized in a myriad of applications including automotive & mobility, specialty & portable lighting, entertainment & outdoor, projection & AR/VR displays, biomedical instrumentation & therapeutics, and industrial imaging & material processing. The company was recently ranked 7th in Fortune magazine's "2020 Best Workplaces in Manufacturing & ProductionTM," having promoted an employee-centric corporate culture since its founding.