Discover
the Future of
Mobility with
Kyocera
Key Technologies
Automotive LCDs
Project Story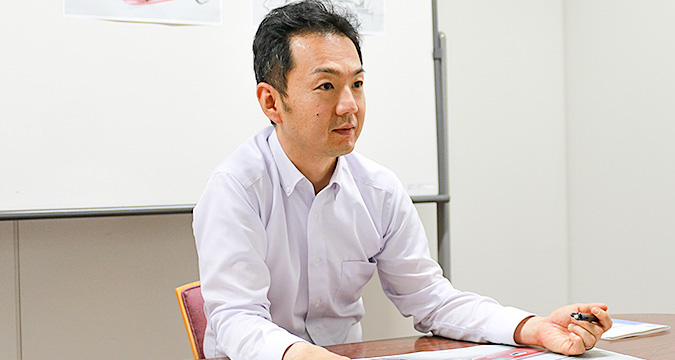 While Kyocera has a strong position in the automotive market for components such as ceramic packages, we also have a wide variety of functional automotive products, like liquid crystal displays and camera modules, which could also be Tier 1 in the market. By promoting these functional products collectively on a real car, we hoped to create a stronger impact with our customers and demonstrate the strength of our advanced technological capabilities.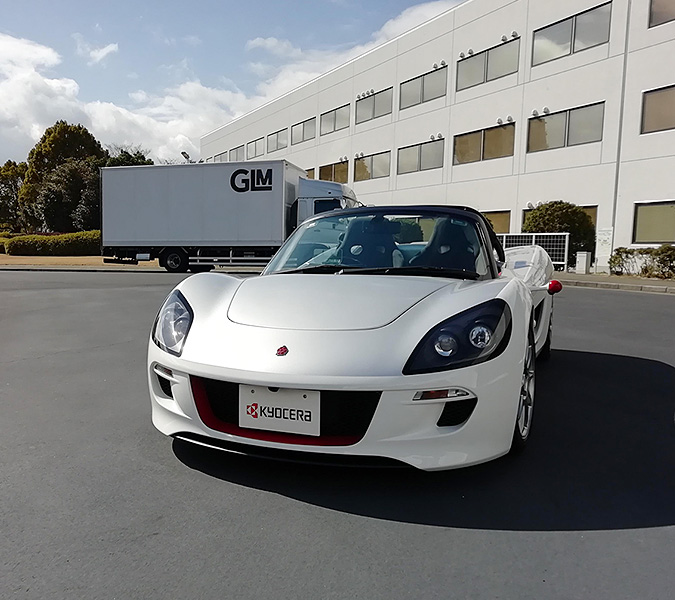 The concept of the car is "neo-futuristic which pursues the safety and security of the driver." As such, we integrated several Kyocera products that promote better function and safety when on the road. For example, traditional optical mirrors were replaced with e-mirrors which can integrate additional safety functions, such as AI object detection, and we mounted a LCD meter cluster that integrates the car's cameras with the driver monitoring system. We also replaced the center dashboard with a touch-screen panel which uses Kyocera's patented "HAPTIVITY®" feedback technology to improve device navigation.
At some times it was a challenge for us technically to accomplish device integration since we are mainly specialists in product engineering. So while officially the goal of this project was to promote our technology, internally we were also able to improve our technical skills for device integration. We think this will be a key factor for growing Kyocera's automotive solutions business in the future.
Kyocera-GLM Concept Car
Collaboration
In 2018, Kyocera partnered with GLM. Co., Ltd., a Kyoto, Japan-based electric vehicle manufacturing start-up, to develop the Kyocera Concept Car. Using GLM's "Tommykaira ZZ" electric car as the base design, Kyocera R&D engineers, in collaboration with GLM, integrated Kyocera's advanced automotive devices into the car in order to enhance the interior design and functionality as well as improve driver safety. The resulting Kyocera Concept Car was featured with high acclaim at several major technology trade-shows and exhibitions throughout Japan.
To learn more about the Kyocera Concept Car and Kyocera's advanced automotive devices, please inquire below.