Kyocera offers a line of packages for high-frequency MMICs operating up to 90GHz and beyond. Various methods to support high frequency input and output are available, including waveguides, RF connectors, ceramic feedthroughs and surface mounting using leadframes or BGA packaging. Kyocera also offers low-thermal-resistance heat sinks made of CM4 (Kyocera material code) in addition to conventional copper tungsten (CuW) and copper molybdenum (CuMo) for high-power devices.
MMIC: Monolithic Microwave Integrated Circuit
Single-Chip Packages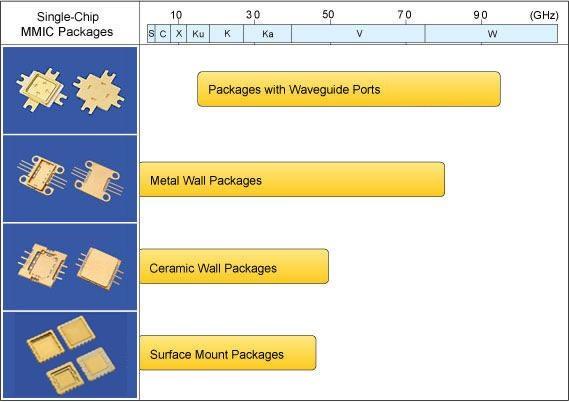 Multi-Chip Module (MCM) Packages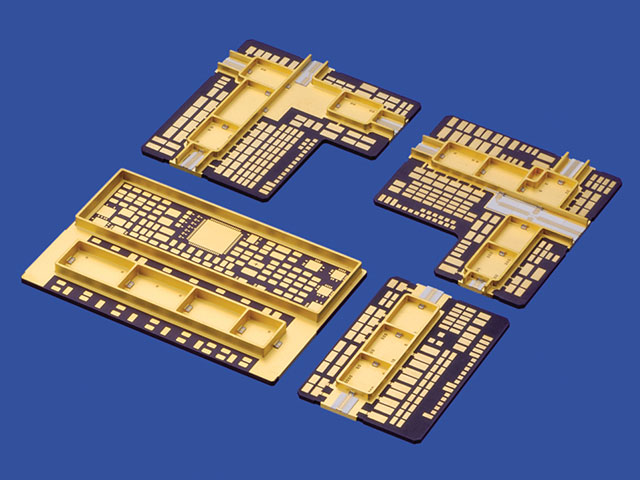 Courtesy of Thales Alenia Space (France)
Kyocera provides a wide variety of custom-designed multi-chip module (MCM) packages.