Contributions to Society through Business Activities
Information & Communication
We aim to expand 5G communications and contribute to the achievement of a communication-rich society that is fulfilling and rewarding for everyone.
5G-related Products and Local 5G Demonstration Tests
Kyocera has been involved in telecommunications-related business for many years, from 1G to 4G. We are now aggressively taking up the challenge of 5G, leveraging the know-how and strengths we have built up over the years. In terms of products, we are developing 5G smart routers that connect devices to the cloud. The smart routers make it possible to upload data to the cloud from various edge devices, and to process and feed back data via edge computing. In addition, local 5G systems construct dedicated networks, and realize local networks with excellent installability, flexibility, and durability.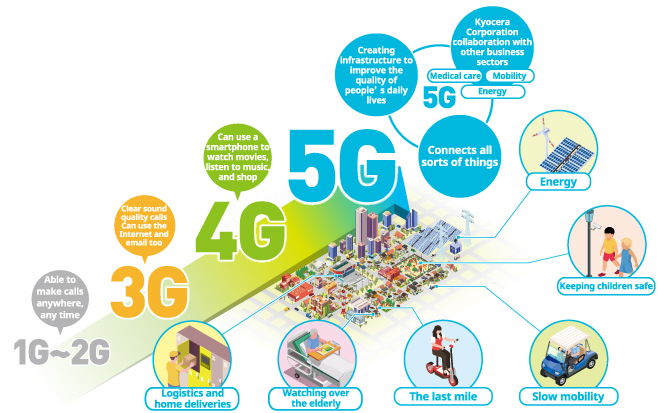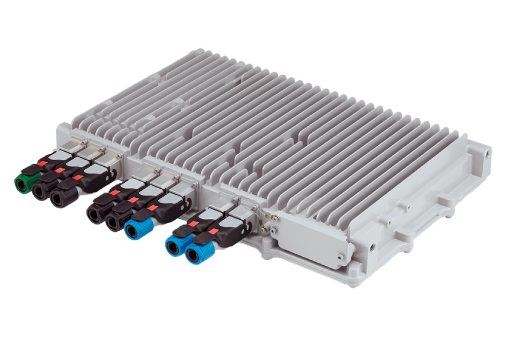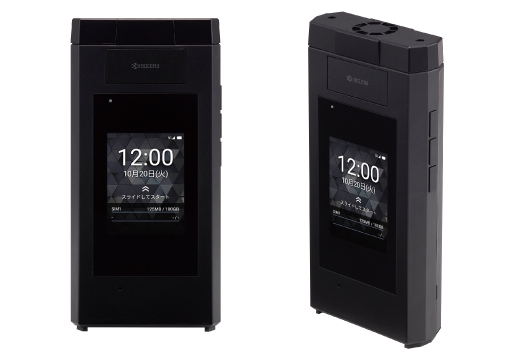 Investment Aimed at Expanding Our 5G-related Business
Kyocera-Ube RF TEC Corporation established
Kyocera is seeking to expand our 5G-related business via M&As and capital expenditure. In December 2019, we established Kyocera-Ube RF TEC Corporation as a joint venture with Ube Industries, Ltd. In addition to products such as duplexers and band pass filters for telecommunications infrastructure and devices, it markets ceramic filters for 5G base stations. Ceramic filters are components that are paired with antennas to allow through or block off specific frequencies. The use of ceramic makes it possible to miniaturize base stations and boost their power output.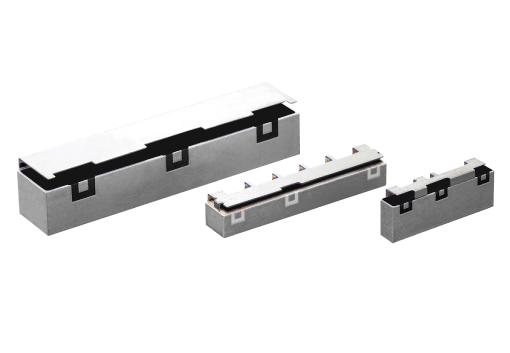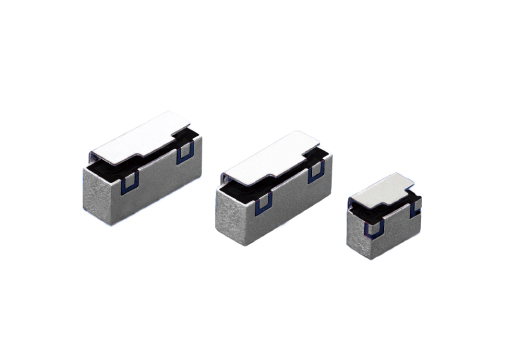 Seeking synergy with AVX
AVX Corporation (now KYOCERA AVX Components Corporation), a consolidated subsidiary in the U.S.A, is a leading global company which has an extensive range of products that includes electronic components, connectors, and sensors. We have made it a wholly-owned subsidiary and will create synergy by leveraging its technological capabilities, marketing capabilities, and so on.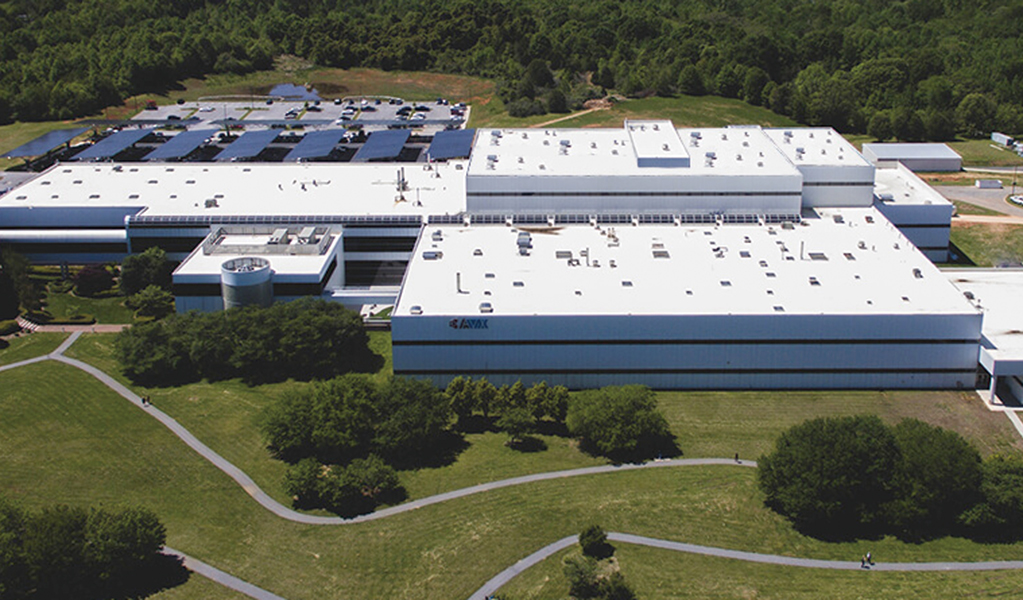 Automotive-related
We aim to reduce traffic accidents and contribute to creating a society where everyone can move around freely and safely by utilizing eco-friendly means of mobility.
Development of the AI Recognition Camera and Camera-LIDAR Fusion Sensor
AI Recognition Camera
Kyocera has developed a compact automotive AI recognition camera with low power consumption. Advanced recognition technology makes it possible to reliably detect objects such as people and vehicles even when they are partially obscured. Objects such as pedestrians and vehicles captured by the car's front or rear camera can be instantly recognized with a high degree of accuracy, and the driver notified of the danger.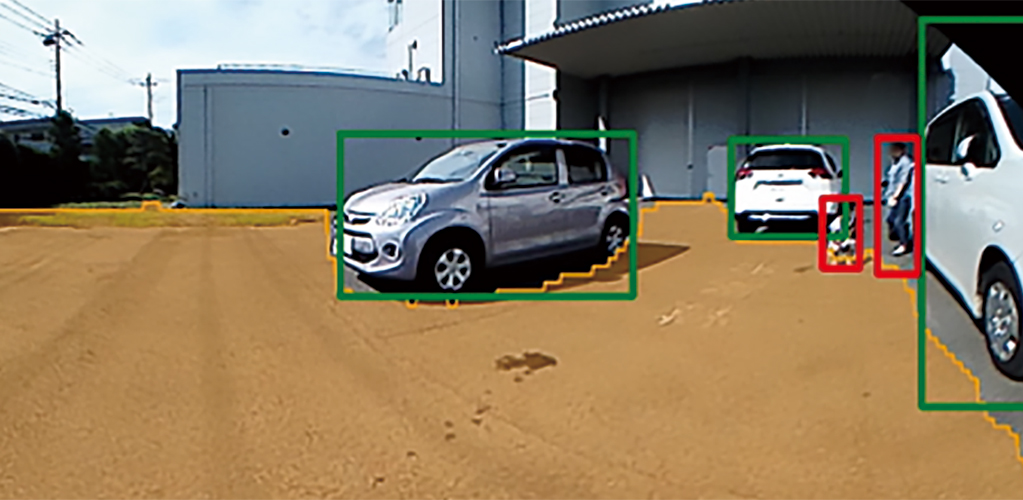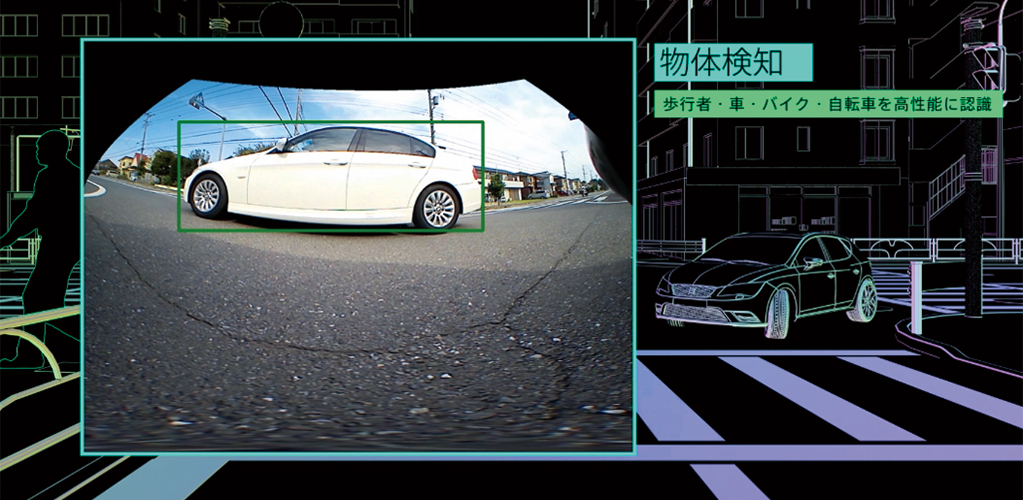 Camera-LIDAR Fusion Sensor
LIDAR is considered to be a key device in order to realize automated driving and, as the vehicle's "eyes," requires high-precision sensing. LIDAR measures distance using light and, by integrating it with an image sensor, we are developing our high-precision Camera-LIDAR Fusion Sensor which has no parallax or distortion differences.

Autonomous Driving on Bus Rapid Transport (BRT) Lines
Kyocera is participating in the Mobility Innovation Consortium led by East Japan Railway Company (JR East). The BRT operates on railway lines that were paved over after being damaged in the Great East Japan Earthquake. The consortium is testing technologies to make BRT self-driving. We are engaged in the development of a collaborative system that will support automated driving and operational safety by gathering and transmitting peripheral dynamic data from roadside units.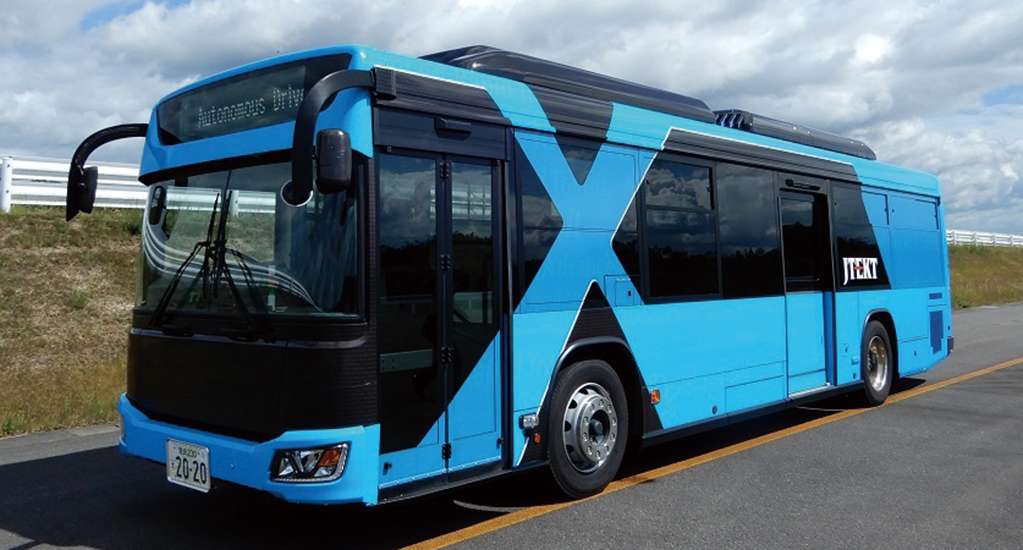 Gathering and transmitting peripheral dynamic data from roadside units

* Wi-Fi® is the registered trademark of Wi-Fi Alliance.
The Bluetooth® word mark and logos are registered trademarks owned by Bluetooth SIG, Inc., and any use of such marks by Kyocera Corporation is under license.
Environment & Energy
We aim to reduce the amount of CO2 emitted by society, and contribute to the creation of an environmentally friendly, decarbonized society.
Regional Energy Management Tests
We are carrying out joint research with Hioki Regional Energy Co., Ltd. and Hitachi Power Solutions Co., Ltd. on microgrid energy management using a microgrid belonging to the city of Hioki in Kagoshima Prefecture. The aim is to achieve regional decarbonation via the local production and consumption of renewable energy, to expand regional economic circulation via local power companies, and to implement electric power supply and demand technologies that will help to supply power when a disaster strikes.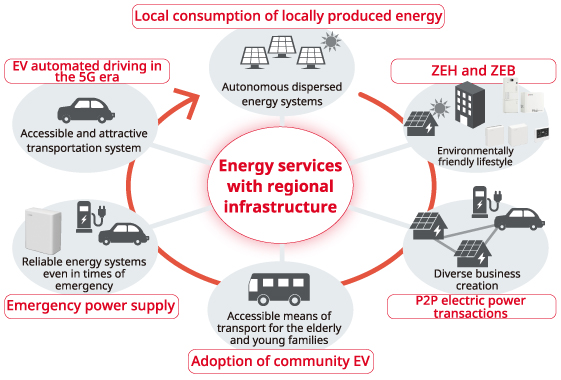 Trifuente, a New Three-battery Product
We have successfully developed the world's first*1 clay-type Li-ion storage battery and have started small-scale limited sales of the Enerezza®*2 energy storage system for residential use, which is installed with that storage battery. We have also launched Ene-Farm Mini, the world's smallest*3 household fuel cell co-generation system, and are supplying Tokyo Gas Co., Ltd. with the fuel cell unit (installed in the hot water tank) we developed jointly with Dainichi Co., Ltd. and PURPOSE CO., LTD. The fuel cell unit is being supplied under the Kyocera brand. Trifuente is a system that combines energy management with Kyocera's solar cells, storage batteries and fuel cells, which are distinguished by their high quality and long-term reliability.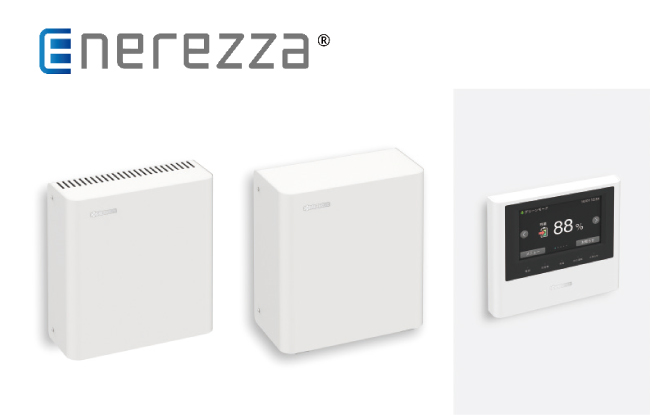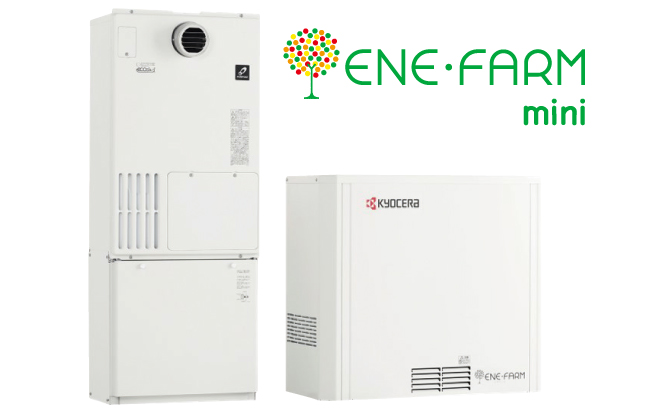 Shifting from Manufacturing to Services
Kyocera has established Kyocera Kanden Energy LLP with Kansai Electric Power Company, and has launched new electric power services using our solar power generating systems. We are seeking synergy between our high quality solar power generating systems with their long-term reliability, and the Kansai Electric Power Group's know-how regarding energy services. We have also established Kyocera EPA LLC and constructed lease schemes for businesses that provide solar power services. Going forward, we aim to aggressively expand our service business.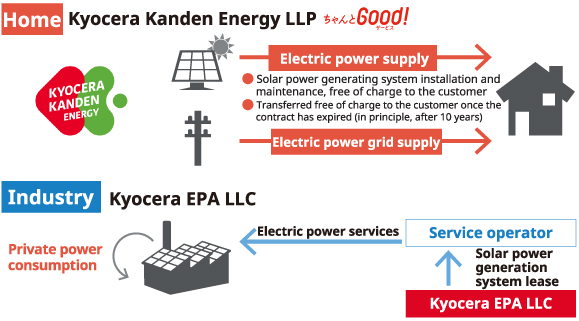 As a clay-type energy storage system (according to a survey by Kyocera). As of October 2, 2019.
Enerezza is a registered trademark of Kyocera Corporation.
The world's smallest size among stationary residential fuel cells (according to a survey by Kyocera). As of October 10, 2019.
Medical & Healthcare
We aim to improve patients' quality of life and contribute to medical progress.
Overseas Expansion of our Medical Business
In FY2020, our American holding company KYOCERA International, Inc. took over the main assets related to the spinal products and prosthetic joint business of Renovis Surgical Technologies, Inc., a medical equipment manufacturer that develops and markets orthopedic implants in the U.S.A. It has also established KYOCERA Medical Technologies, Inc. (KMTI) in the U.S.A and is accelerating the overseas expansion of our medical business.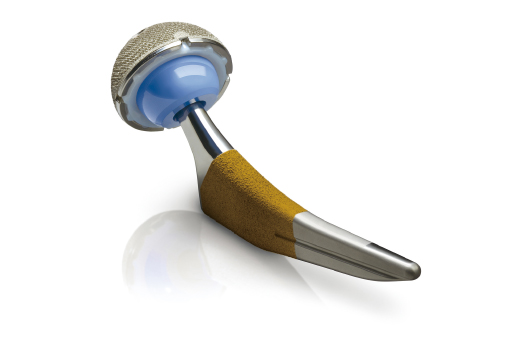 Entering the Regenerative Medicine Sector
Launch of our Condensia® PRP preparation kit
Our PRP preparation kit Condensia®*2 has received pharmaceutical approval and been launched on the market. Condensia® is used when concentrating and extracting the platelet-rich plasma (PRP) which is part of human blood. It is the world's only Japanese-made blood component separation kit (as of September 2020).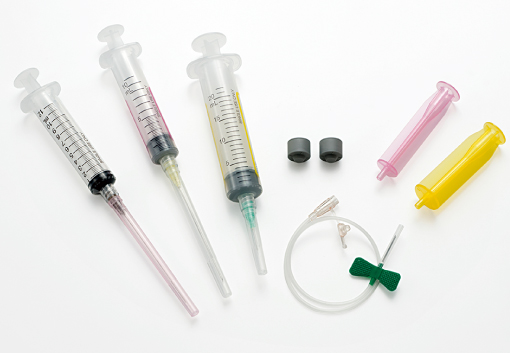 Technical collaboration on cell preparation with Australian company Regeneus Ltd.
Kyocera has entered a technical collaboration and licensing agreement in Japan with the Australian company Regeneus Ltd. regarding cell preparations for knee osteoarthritis. We have acquired the exclusive right to develop, manufacture and sell the cell preparations in Japan. We will move forward with the adoption and development of cell therapy technologies, and respond to the various medical care issues, also known as unmet medical needs, of patients with knee osteoarthritis.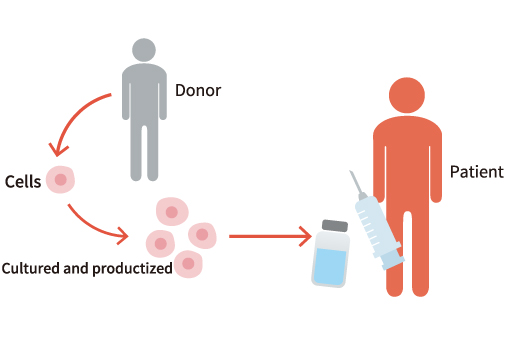 Healthcare-related R&D
Development of a carbohydrate monitoring system
Our carbohydrate monitoring system was named the Grand Prix Runner-Up in the Smart X category at the 2019 CEATEC Awards. CEATEC is Asia's biggest IT technology and electronics expo. Our carbohydrate monitoring system uses changes after a meal in pulse wave patterns to estimate carbohydrate metabolism, and earned high praise as a world-first*3.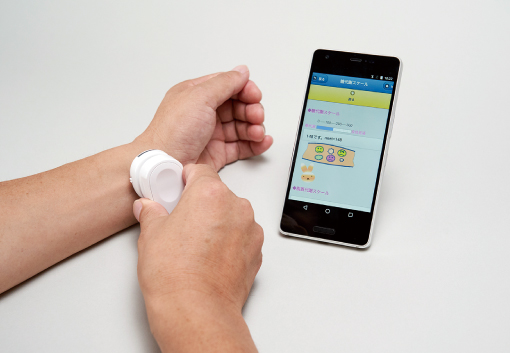 Collaborative research on intestinal flora with AuB and Kyoto Purple Sanga
In collaboration with AuB Inc. and Kyoto Purple Sanga Co., Ltd., we are moving forward with research aimed at maintaining fitness and improving athletic performance. The research utilizes AuB's analytical data on the microbiome (intestinal flora). Going forward, we will study business models that utilize intestinal flora and the analytical data, and will contribute to extending the healthy life expectancy of ordinary people as well as athletes.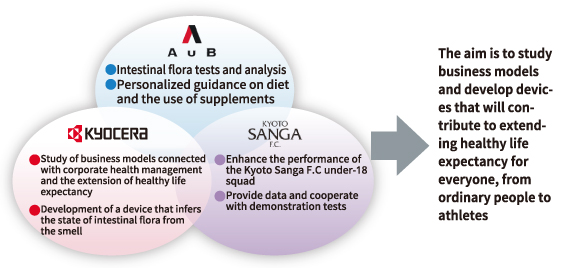 We have the best clinical track record amongst Japanese manufacturers in the domestic prosthetic joint market (according to a survey by Kyocera). As of October 21, 2020.
Condensia is a registered trademark of Kyocera Corporation.
According to a survey by Kyocera (as of October 28, 2019)