This floor uses personal mementos and other exhibits to explain the management methods employed by Inamori during his involvement with Kyocera, KDDI, and Japan Airlines (JAL) — the companies he has been most deeply linked with.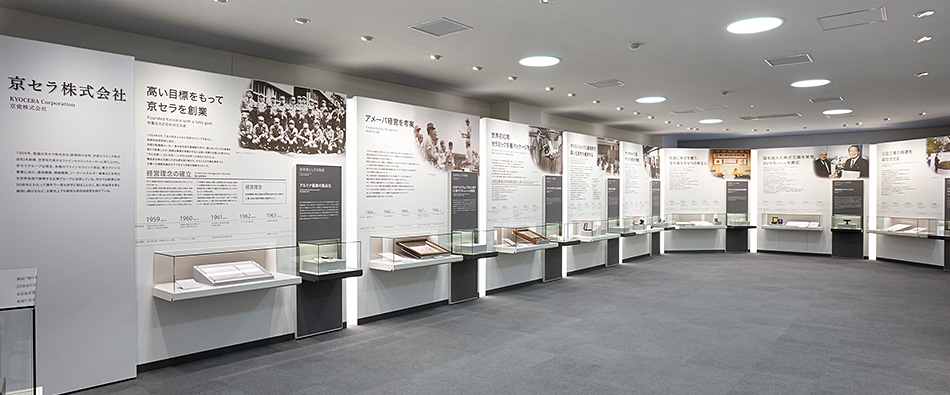 Manual Press / Electric Tunnel Kiln

This section exhibits the hand press machine (left) used at Kyocera right after the establishment of the company for molding ceramic powder, and a model of the electric tunnel kiln invented by Inamori.

Amoeba Management / Kyocera Accounting Principles

This section offers an easy-to-understand explanation using commentary and drawings of the two managerial foundations created by Inamori: Amoeba Management and Kyocera Accounting Principles.

Inamori Leads JAL's Restructuring

This section introduces Inamori's management reform of bankrupt Japan Airlines, which he was able to relist on the stock exchange in just two years and seven months after becoming the company's chairman.
Please see below for more details