This floor focuses on the Inamori Foundation established by Inamori using his own private funds; the Kyoto Prize, an international award created by the Foundation; and Seiwajyuku, a private management school for which Inamori served as principal.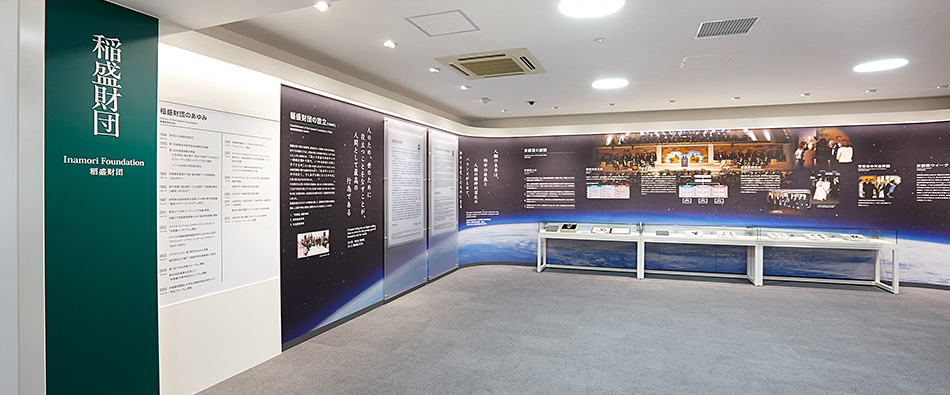 Kyoto Prize Medal

A replica of the medal presented to Kyoto Prize laureates is exhibited.

Introduction to Seiwajyuku

This section introduces the volunteer activities conducted by Inamori at Seiwajyuku, a school for young managers.

Video Theatre

Here visitors can watch videos introducing the Kyoto Prize and lectures held at Seiwajyuku.
Please see below for more details