This floor exhibits the awards and commendations Inamori has received from industrial and business communities, governments, and universities, both within Japan and around the world.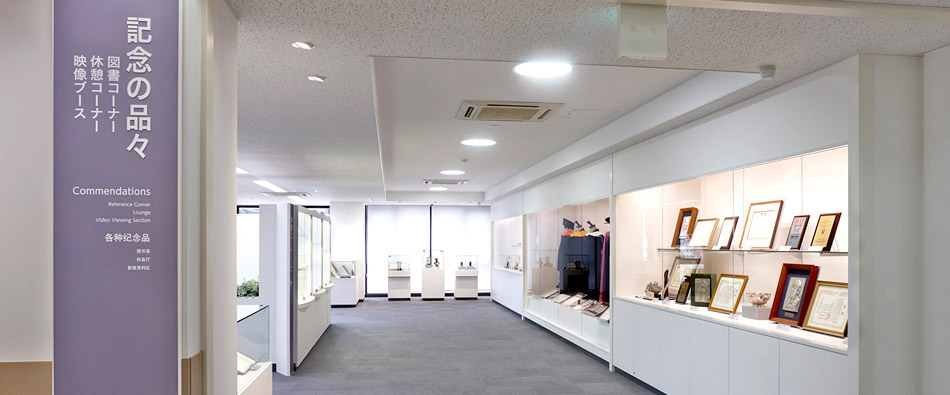 Andrew Carnegie Medal of Philanthropy

Medal awarded to Inamori by the Carnegie family of institutions (U.S.A.) recognizing Inamori's charitable achievements.

Reference Corner

In this section, visitors can browse and read various books written by Inamori.

Video Section

Here visitors can watch lectures by Inamori on his management philosophy and principles.
Details of some of the exhibits